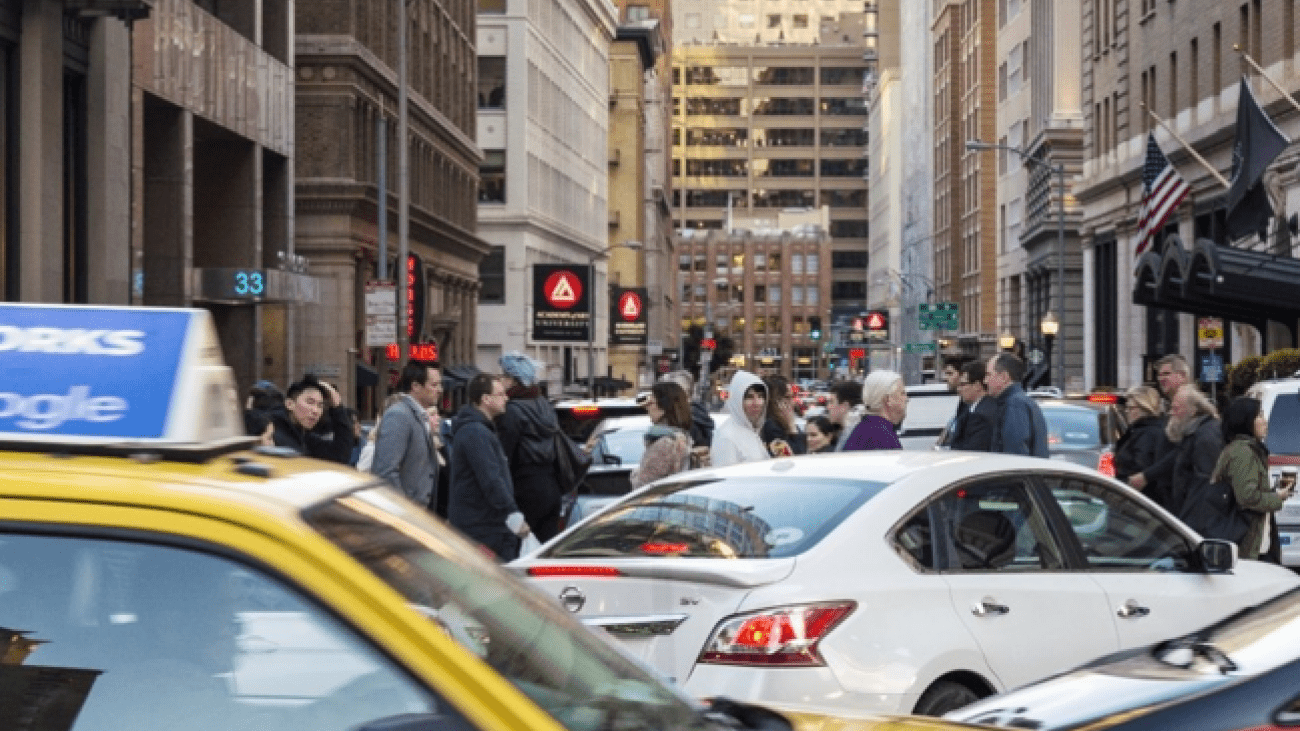 We are exploring how a fee to drive downtown during busy hours could get traffic moving and achieve goals around street safety, clean air, and equity. This is a strategy called congestion pricing.
Mayor London Breed announced her support this month for developing a congestion pricing program to address the negative effects of growing traffic congestion, particularly in Downtown and SoMa. She emphasized that the program must be based in fairness and equity by considering those who are least able to pay or have limited transportation options and that revenue should be directed back towards building a world-class transportation system.
Here's the latest on our Downtown Congestion Pricing Study:
Technical work: Our project team is collecting a long list of policy options that we will use to develop various congestion pricing scenarios for San Francisco. We are working with our Policy Advisory Committee and members of the public to understand what program options they want us to prioritize. Questions we're asking include:
When should a fee be charged to best address congestion?
Where should the boundaries be for a congestion pricing zone?
How much would a fee need to be?
Who would need discounts or exemptions to ensure the program is equitable?
How should fee revenue be invested to improve the transportation system?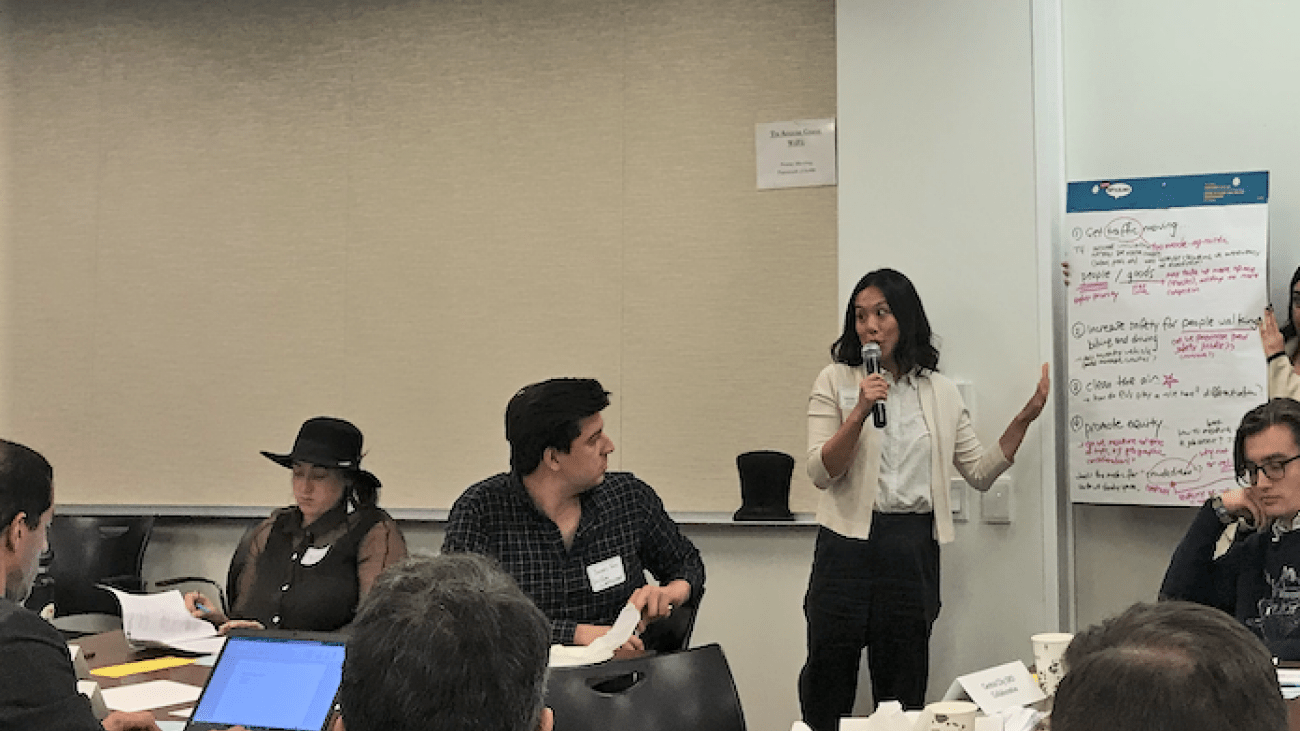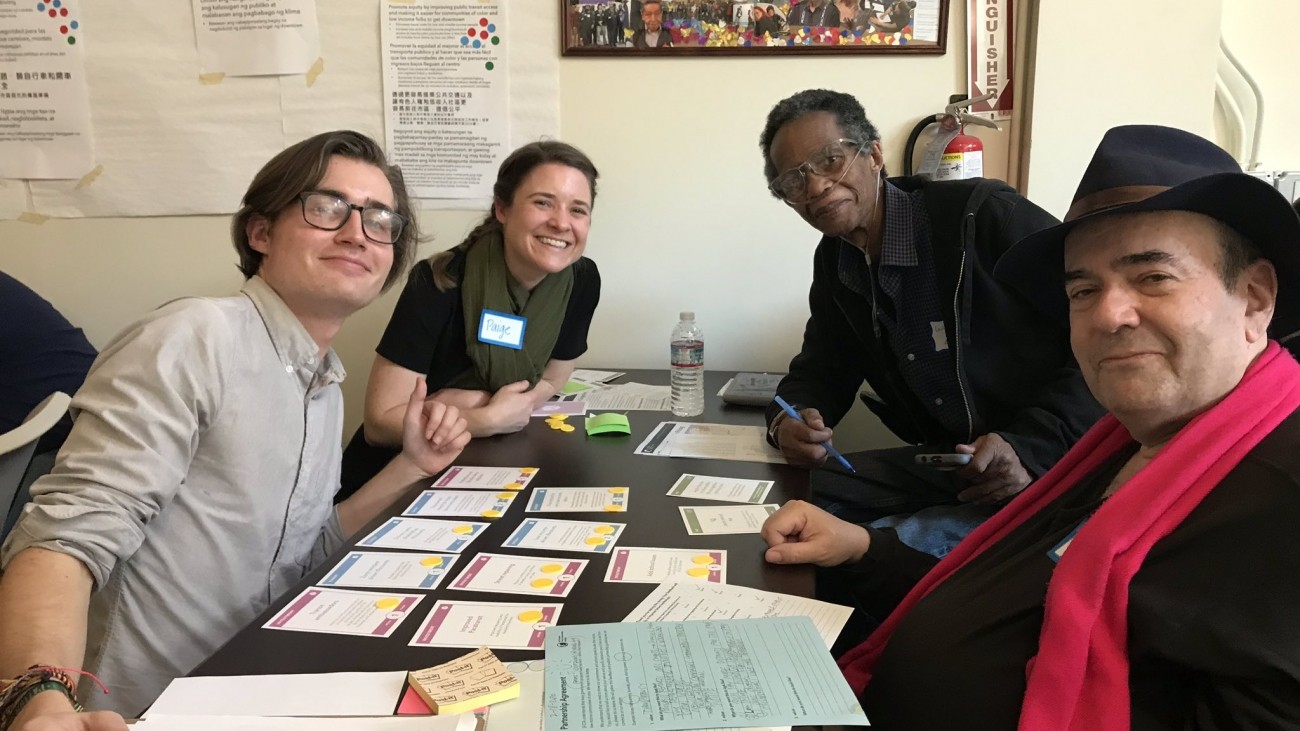 Community Outreach: Our project team is partnering with community organizations to host workshops where participants learn about congestion pricing and design congestion pricing programs of their own. We held workshops with organizations in the Tenderloin and Excelsior in February, with more to come. Join us for an upcoming workshop at SPUR on March 17 at 6:00 p.m. in San Francisco, March 19 at 6:00 p.m. in Oakland, or March 31 at 6:00 p.m. in San Jose. The SPUR workshops are free to the public, and pre-registration on the SPUR website is required.
Our team is also available to attend community meetings to discuss our study. Is your community group interested in learning more about downtown congestion pricing? Request a presentation here and we can have a conversation with your members at a future meeting.
We've also published some educational materials on our website for people who want to dive into the details. Review our latest set of briefing papers (PDF) and case studies from cities like London and Stockholm (PDF).
Learn more by visiting our project webpage, where you can also sign up for email alerts on our downtown congestion pricing study.