Request a Presentation
Is your community group interested learning more about downtown congestion pricing?
Request a presentation here — we'd be happy to discuss our study with your members at a future meeting. 
Overview
The Transportation Authority is exploring how a fee to drive into downtown/SoMa during busy hours — a strategy called congestion pricing — could keep traffic moving while making our transportation system safer and more equitable. 
We are conducting this study to understand whether congestion pricing could be an effective and fair tool to reduce congestion. The best practice is to combine the fee with discounts, subsidies, and incentives to make the system fair and encourage the use of sustainable transportation modes like transit, walking, and biking.
We will assess additional benefits such as whether downtown congestion pricing could make Muni faster and more reliable, reduce greenhouse gas emissions, and generate revenue for transit and pedestrian, bicycle, and street improvements. 
Traffic congestion is getting worse
Congestion in San Francisco has reached record levels. A rising population and job growth—combined with a growing presence of ride-hail vehicles—has resulted in clogged streets, particularly downtown and in SoMa. This impacts not only people who are traveling, but also the surrounding residents' quality of life, safety, and health, and disproportionately affects low income communities of color. 
San Francisco has done a lot of work to reduce congestion: from adding transit-only lanes to our streets, to implementing street safety measures that make it easier to walk and bike, to taxing ride-hail trips to support transit, walking, and biking.
While these efforts are helping, they are not enough.
Without action, gridlock is projected to get worse: Between now and 2040, the city is expected to add another 200,000 new residents and 150,000 new jobs.
2010 Mobility, Access and Pricing Study
The aim of our 2010 Mobility, Access and Pricing Study (PDF) was to assess whether implementing a congestion pricing program in San Francisco makes sense. Through the study's technical feasibility assessment and a public input process, the Transportation Authority determined that a congestion pricing program could deliver significant benefits to the city.
Our current study serves as an update to this past work on congestion pricing, with new data and public engagement. 
Downtown Congestion Pricing Study Timeline
Through the end of 2020, we will be working with community members and technical experts to understand what an effective and equitable downtown congestion pricing program could look like. We are still early in the process, and we will be working with the community to see if and how this idea could work. If San Francisco decides to implement congestion pricing, the city will need to obtain state legislative approval and conduct further planning.
We will be conducting community engagement throughout the study process outlined below. 
Policies & Plans that Recommend Downtown Congestion Pricing
SF Vision Zero Action Strategy, 2019 (PDF)
Transportation Task Force 2045 Report, 2018 (PDF)
Emerging Mobility Evaluation Report, 2018 (PDF) 
SF Transportation Demand Management Plan, 2017 (PDF)
SF Transportation Plan, 2017 (PDF)
SF Transportation Sector Climate Action Strategy, 2017 (PDF)
Plan Bay Area 2040, 2017 (PDF)
SF Climate Action Strategy, 2013 (PDF)
Transit Center District Plan, 2012 (PDF)
Cities around the World are Using Congestion Pricing
Image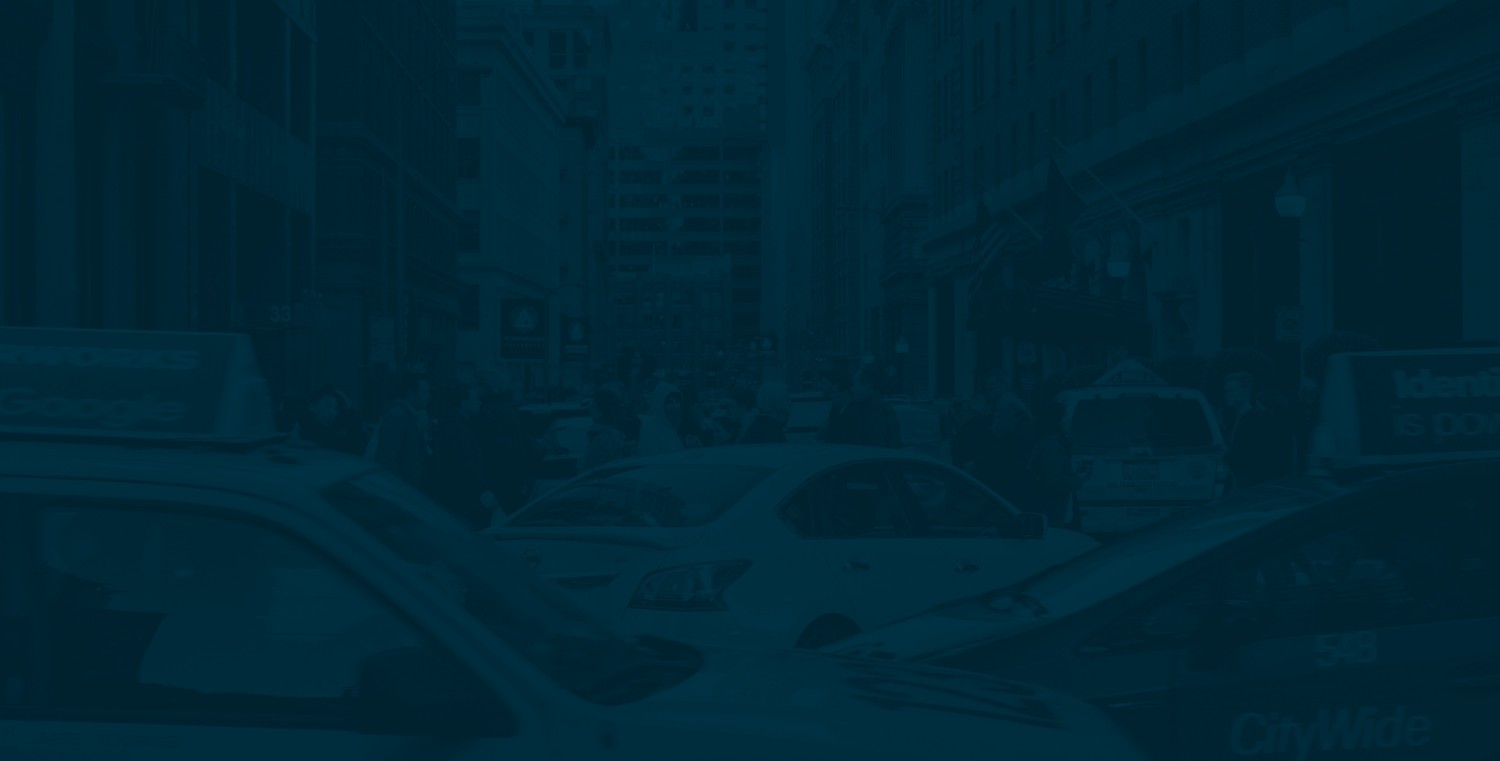 Without action, gridlock is projected to get worse: Between now and 2040, the city is expected to add another 200,000 new residents and 150,000 new jobs
Making Sure Pricing Programs Are Fair
One question we often hear about about congestion pricing is whether we can make the system fair.
Inequities have long been ingrained in our transportation system. Vulnerable communities— including low-income households, people of color, and people who are disadvantaged due to ability, age, or other factors—have long borne the brunt of negative transportation impacts while paying a proportionally larger share of their income to get where they need to go. Learn more in TransForm's 2019 report: Pricing Roads, Advancing Equity.
We're looking at congestion pricing to flip this dynamic by prioritizing public transit and addressing the unequal burdens of climate change on low income and historically underinvested communities.
In addition to using pricing revenue to pay for sustainable transportation modes, we can develop programs that specifically help disadvantaged travelers. 
A few examples include:
Targeted Re-investment of Fees: Prioritize revenue from congestion fees for services and improvements benefitting low-income travelers and affected neighborhoods such as increased bus service, lighting, and safer streets.
Subsidies: People with low incomes receive a subsidy to offset the costs of a pricing system. 
Discounts: People with low incomes pay a discounted rate.
Incentives: People with low incomes accrue credits after taking a certain number of trips on transit, and can use those credits to pay for pricing fees, transit, or other transportation costs. 
Resources
Pricing Roads, Advancing Equity by Stuart Cohen and Alan Hoffman, TransForm
Community Engagement
Throughout 2020, we will partner with community members to shape various scenarios for what a downtown congestion pricing program could look like. Sign up to receive email updates on opportunities to get involved in the yellow banner above. 
Survey
We have launched a survey to better understand how traffic congestion impacts San Francisco residents, visitors, and workers. Take this 10-minute survey to share your travel experiences in San Francisco for a chance to win one of 10 Cal Academy memberships or $110 Safeway gift cards.
If you would like to distribute paper surveys to your community, you can download the survey at the links below and mail completed surveys to the address below. We can also provide you with paper copies. Please email congestion-pricing@sfcta.org with the number of surveys you would like to request and in what language.
SFCTA
Attn: Congestion Pricing
1455 Market Street, Floor 22
San Francisco, CA 94103
PDF Downloads: English | Spanish | Filipino | Chinese 
Policy Advisory Committee
We have convened a Policy Advisory Committee that will advise our project team throughout the study. The committee consists of representatives from neighborhood groups, historically underserved communities, advocacy organizations, labor and business organizations, and groups that focus on the environment, equity, and health.
We expect to hold six Policy Advisory Committee meetings from now until the end of 2020, with the first two happening in 2019 on Thursday, November 21 and Thursday, December 12 at 6:00 p.m. at our offices.
The meetings will include both presentations from staff as well as segments where committee members convene in small breakout groups. The public will have the opportunity to attend and provide public feedback at these meetings. View details for upcoming meetings in the "Events" section below.