Congestion and the Global Pandemic
Amid the global pandemic, San Francisco's first priority has been to keep our communities safe and healthy. At the start of the pandemic, congestion had mostly vanished, but we're already starting to see it increase again.
The future beyond this pandemic is uncertain, but in the past, San Francisco's economy has been resilient. Without intervention we expect a rebounding economy to bring the return of congestion and its negative impacts. The pandemic is spurring cities to think about the kind of future they want. The work we do now can help us plan and prepare for the recovery.
Overview
The Transportation Authority is exploring how a fee to drive downtown could get traffic moving and achieve goals around street safety, clean air, and equity. This is a strategy called congestion pricing. 
To significantly reduce congestion, we estimate a congestion pricing program would need to reduce downtown car trips during rush hour by at least 15%. This could help us achieve four key goals: 
Get traffic moving so people and goods get where they need to go 
Increase safety for people walking, biking, and driving 
Clean the air to support public health and fight climate change
Advance equity by improving health and transportation for disadvantaged communities
The best practice is to combine the congestion fee with discounts, subsidies, and incentives to make the system fair and encourage the use of sustainable transportation modes like transit, walking, and biking.
Learn more
Downtown Congestion Pricing Study Goals and Metrics (PDF)
Briefing Paper: How Does Congestion Pricing Work? (PDF)
Briefing Paper: Where Might the Money Go? (PDF)
Get Involved: Community Engagement
Through 2021, we will work with community members to shape various scenarios for what a downtown congestion pricing program could look like.
Watch a Video
Project manager Colin Dentel-Post gives a study overview in this 15-minute video.
Get a Virtual Presentation
Sign up to have our project team present to your community group.
Attend a Policy Advisory Committee Meeting
The Downtown Congestion Pricing Study receives guidance from a Policy Advisory Committee comprised of neighborhood, business, advocacy, and community representatives. We expect to hold eight Policy Advisory Committee meetings throughout the course of the study. The public will have the opportunity to attend and provide public feedback at these meetings. Sign up for our email list at the top of this page to get notified of upcoming meeting dates. 
Potential Congestion Pricing Zone 
The congestion pricing zone under consideration is in northeastern San Francisco, including the Downtown and SoMa neighborhoods. Here is an example of where the congestion pricing boundary could be, with a southern border at 18th Street and a western border at Laguna Street. 
Drivers would pay a fee to cross this boundary during rush hours.
The project team developed this example to include the most congested streets, include freeway on and off-ramps, and provide a clear boundary for drivers to understand. The boundary would also need to be large enough to prevent people from driving around it and clogging nearby neighborhoods. 
Making Sure Pricing Programs Are Fair
One question we often hear about congestion pricing is whether we can make the system fair.
Inequities have long been ingrained in our transportation system and are still present today. More cars on the road disproportionately affect low-income communities of color because they are more likely to…
ride the bus, which is stuck in car traffic
live in areas with higher rates of traffic collisions
have health impacts like asthma from polluted air
spend a disproportionate amount of income on transportation, especially those who drive
We're looking at congestion pricing to flip this dynamic. Most of the drivers downtown during peak hours are in households making over $100,000. By charging a fee to drivers who can afford it and providing discounts and exemptions for those who can't, we can get traffic moving and improve transit, bike and pedestrian options. And by prioritizing travel, safety, and clean air improvements for the people who need them the most, we can advance equity in our transportation system.
In order to design an equitable congestion pricing program, the study process itself must also be equitable. The project team is collaborating with underinvested communities throughout the course of the study. This includes kicking off the study with listening sessions with leaders in underinvested communities, hosting co-creation workshops with community partners, and convening a Policy Advisory Committee with strong representation from equity-focused organizations.
Learn More
Pricing Roads, Advancing Equity by Stuart Cohen and Alan Hoffman, TransForm
Briefing Paper: How Might Congestion Pricing Advance Equity in San Francisco? (PDF)
What Pricing Policy Could Meet Study Goals?
The Downtown Congestion Pricing Study team has conducted analysis to understand what scenarios will meet our goals, including a 15% vehicle trip reduction and protecting low-income households from transportation cost increases. One of the best-performing options defined so far would include a fee exemption for very low-income drivers, a 50% discount for low-income drivers, and a fee of $10-$12 to drive into the congestion pricing zone during rush hours. Under this scenario, vehicles would not be charged when drivers exit the congestion pricing zone. This option would also include a 20-25% increase in bus service to downtown.
The study team continues to look at other options that include a lower fee that would apply both when entering and leaving the congestion pricing zone as well as further discounts, such as for people with disabilities, zone residents, bridge toll payers, and a daily fee cap. Public input will continue to help shape those other scenarios.
Image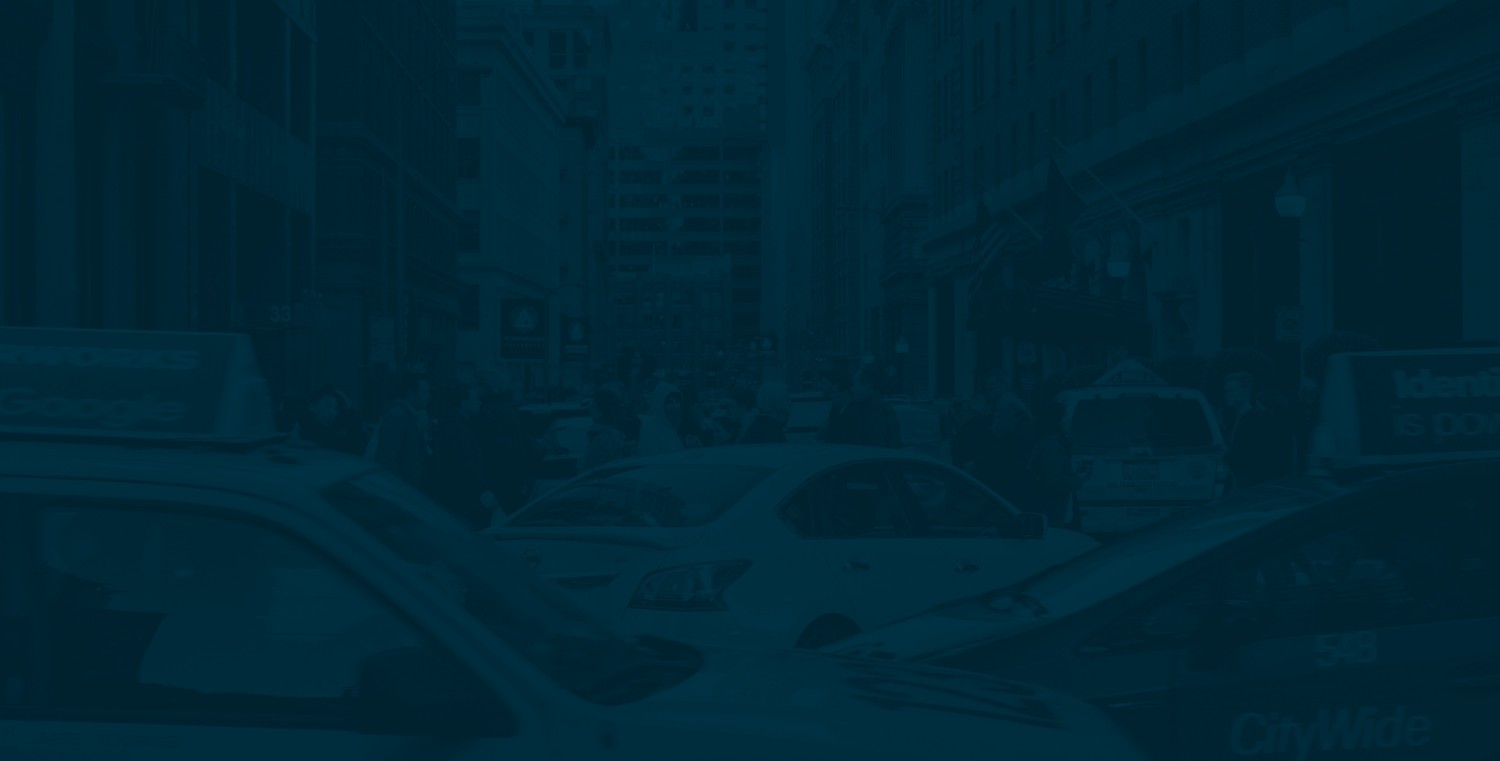 Congestion pricing would reduce the number of cars driving downtown, making it one of the most effective tools we can use to reduce congestion.
Cities around the World are Using
Congestion Pricing
Congestion pricing has worked in cities around the world and New York will soon be the first American city to launch a congestion pricing program.
Blog: 10 Lessons Learned on Congestion Pricing from London and Stockholm
Case studies from London, Stockholm, and New York (PDF)
Watch a presentation on congestion pricing on other cities
 

Study Timeline

Through 2021, we will be working with community members and technical experts to understand what an effective and equitable downtown congestion pricing program could look like. This study will culminate in one or more recommendations based on technical analysis and community engagement. After this study is complete, our board, which is comprised of the San Francisco Board of Supervisors, may ask us to continue to look into how a congestion pricing program could be implemented. Several years of technical analysis, community outreach, and coordination—along with state approval—would be needed before San Francisco could implement a congestion pricing program.

 
How We Got Here
Record Level Congestion in 2019
Traffic congestion in San Francisco reached record levels in 2019. People were driving more than ever due to a growing population, a strong economy, and demand for travel by ride-hail vehicles.
Congestion was particularly severe in downtown and in SoMa. This impacts not only people who are traveling, but also surrounding residents' quality of life, safety, and health, and disproportionately affects low income communities of color. 
San Francisco has had success in reducing congestion through updates to parking pricing as well as by encouraging more efficient travel: from adding transit-only lanes, to installing protected bike lanes, to taxing ride-hail trips to support transit, walking, and biking. 
Better Transit Helps, but it's Not Enough 
While these efforts are helping, they are not enough. Investments like transit-only lanes have successfully improved transit speeds relative to auto speeds, but growing congestion downtown means transit riders' trips are still delayed by traffic.  Buses can be delayed by cars turning, parking, blocking intersections, or illegally using the transit-only lane. 
We estimate we need to reduce the number of peak period car trips downtown by at least 15% to get traffic moving and make walking, biking, and transit improvements work. 
We cannot build our way out of our congestion problem – there is too much demand for driving and not enough road space to accommodate the demand. 
People are driving today more than ever, and without action, gridlock is projected to get worse: Between now and 2040, the city is expected to add 200,000 new residents and 150,000 new jobs.
Learn more in the Why Congestion Pricing? Briefing Paper (PDF)
2010 Congestion Pricing Study
The aim of our 2010 Congestion Pricing Study (PDF) was to assess whether implementing a congestion pricing program in San Francisco makes sense. Through the study's technical feasibility assessment and a public input process, the Transportation Authority determined that a congestion pricing program could deliver significant benefits to the city. Our current study serves as an update to this past work on congestion pricing, with new data and public engagement.
Our 2010 study on congestion pricing in San Francisco found the following benefits: 
12% fewer peak period auto trips

21% reduction in vehicle delay

20% – 25% transit speed improvements

16% reduction s in greenhouse gas emissions from the priced area 

12% reduction in pedestrian collisions 

Business effects broadly neutral
 

Policies & Plans that Recommend Downtown Congestion Pricing

SF Vision Zero Action Strategy, 2019 (PDF)

Transportation Task Force 2045 Report, 2018 (PDF)

Emerging Mobility Evaluation Report, 2018 (PDF) 

SF Transportation Demand Management Plan, 2017 (PDF)

SF Transportation Plan, 2017 (PDF)

SF Transportation Sector Climate Action Strategy, 2017 (PDF)

Plan Bay Area 2040, 2017 (PDF)

SF Climate Action Strategy, 2013 (PDF)