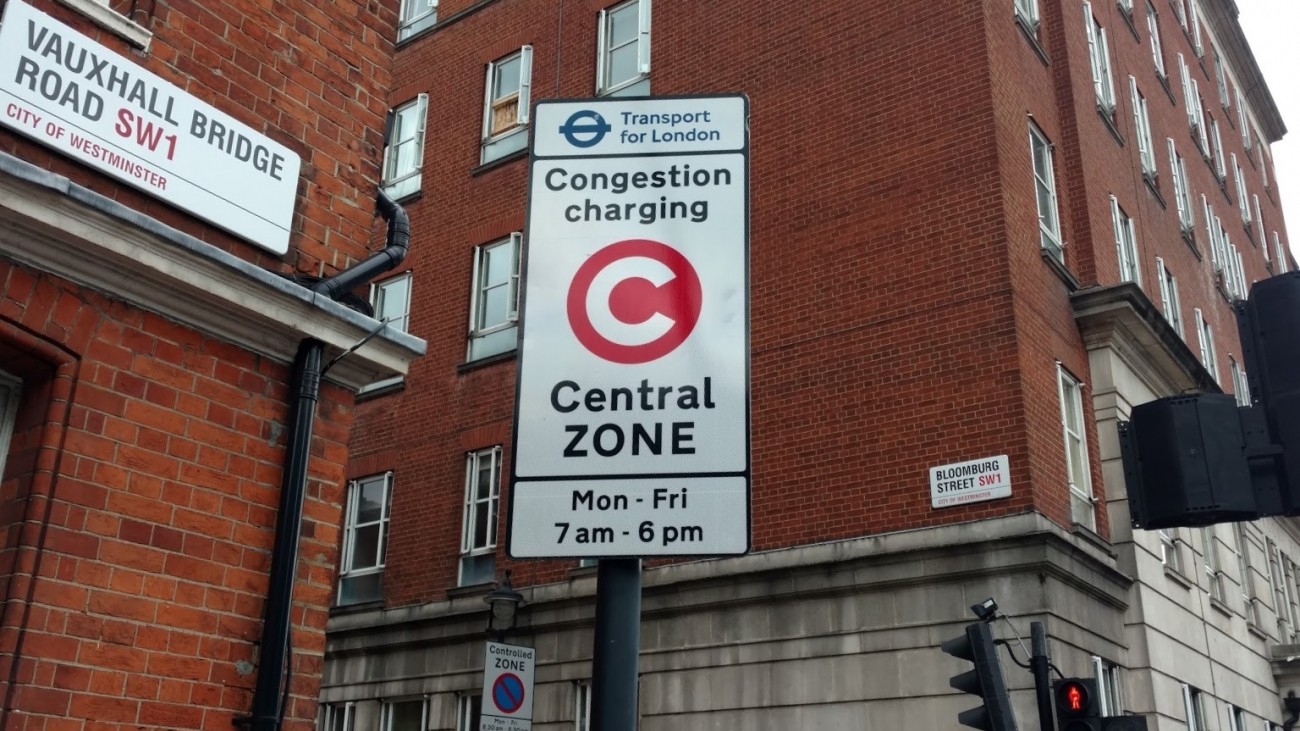 When it comes to congestion pricing—charging a fee to drive in congested areas during busy hours—North America has a lot to learn from Europe. Two of our board members got to do just that: Transportation Authority Board Member Matt Haney (District 6) and Shamann Walton (District 10) traveled to London and Stockholm last fall to learn firsthand.
They embarked on a congestion pricing study tour along with Mayor London Breed's Transportation Advisor Paul Supanawich, San Francisco Chamber of Council President and CEO Rodney Fong, and delegations from six other American cities: Seattle; Boston; Portland; Washington, DC; Honolulu; and Boston. Our thanks go to the Bloomberg American Cities Climate Challenge program, which sponsored the tour.
Here are 10 lessons the delegates learned on the trip
1. Invest in public transit and a strong bike and pedestrian network as you plan congestion pricing. 
"Both [London and Stockholm] have very strong public transportation systems. They also have fully integrated networks for bike lanes and pedestrians. It feels very safe to walk and bike around both of these cities. So the sense that there are effective alternatives is very clear to people," said Board Member Haney. 
2. Process is everything. 
Be inclusive and conscious of who you engage and how you engage them.
3. Be aware of your data needs and start collecting data immediately in order to make informed decisions. 
4. Use pilots and allow the results to speak for themselves. 
Demonstrate how congestion pricing would work before launching a permanent program.
5. Design a congestion pricing program with the #1 goal to advance equity. 
"We know we are going to need to consider [equity] as a priority here in San Francisco," Board Member Walton said.
6. Fearless political leadership is key. 
Prepare for a political moment with grassroots support. "Both [congestion pricing in London and Stockholm] started out relatively unpopular and had some level of resistance, and then became much more popular over time. All the polls show they're generally popular now," said Board Member Walton. 
7. Build a big tent for discussion with business, health, equity, environmental, political, and other communities.
8. Congestion pricing is a powerful tool, so build your objectives into your design. 
Board Member Walton emphasized, "We really need to know what we want to solve for and why we want to have pricing. Is it about congestion? Is it about environmental impacts? Is it about equity? Is it about making sure there is an alternative revenue source? We have to be clear about that. It could be all the above, but we have to be clear as we continue to have the conversation, if this is something we want to institute here."
9. Raising revenue should not be the main objective of the congestion pricing system. 
Focus on whether you're working toward goals like reducing congestion, improving health and safety, and promoting equity.
10. It works. 
Cities around the world like London and Stockholm have successfully implemented congestion pricing programs. Cities in North America should take note of how and where congestion pricing has worked in order to build successful programs of their own.
Resources
Visit our project page to learn more about San Francisco's work on downtown congestion pricing.
Watch Board Members Haney and Walton talk about their trip at our board meeting (starts at 39:00).