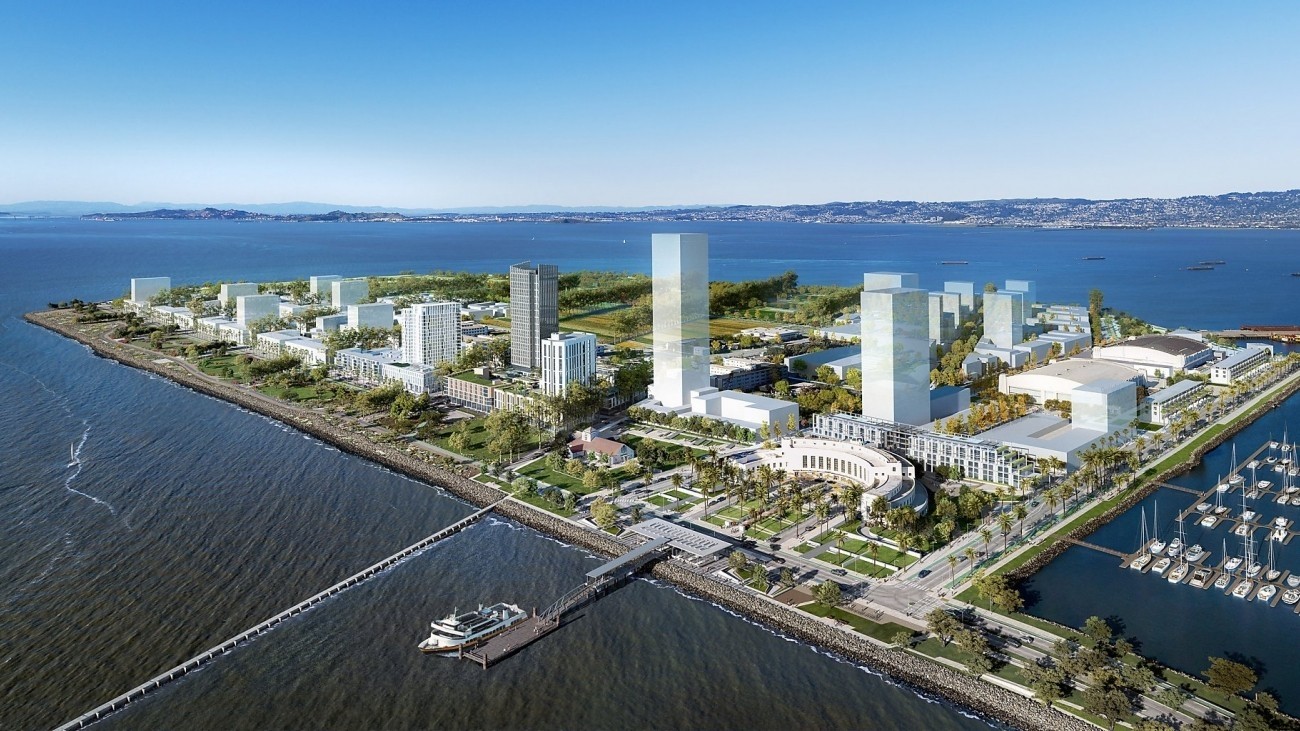 By 2036, the Treasure Island neighborhood will grow by up to 8,000 homes—many offered at below-market rates—housing more than 20,000 new residents. 
The transportation network will be designed to prioritize sustainable modes like walking, biking, and taking transit. The Transportation Authority, in its capacity as the Treasure Island Mobility Management Agency or TIMMA, is developing a number of programs and services to support transportation on the island.
To receive updates about Treasure Island, sign up for our "Treasure Island Transportation Program" email list.
Multi-Operator Transit Pass
To provide easy access to new and expanded transit on the island, we are developing a multi-operator pass to simplify transit payments for island travelers. Learn more about the latest developments on the transit pass:
Treasure Island Multi-Operator Transit Pass Presentation, June 2021 (PDF)
Treasure Island Multi-Operator Transit Pass Study and Design Framework Final Report (PDF)

Toll Affordability Program 
To help fund new ferry service, expand transit, and manage congestion for the island, motorists will pay a toll to enter and exit the Islands. The toll and new transit services are anticipated to start in 2024. 
The San Francisco Board of Supervisors, in their capacity as the TIMMA Board, approved a policy to exempt existing Treasure Island residents from paying the toll (PDF) in late 2019. Other private vehicles will be tolled when entering and exiting the island. As outlined in the Treasure Island Transportation Improvement Plan or TITIP, adopted in 2011, the proposed peak period toll is $5, with a $2.50 off-peak toll. 
TIMMA is also developing affordability programs for Treasure Island workers and future below-market rate housing residents. In September 2021, the TIMMA board approved a toll affordability program for businesses and workers that would provide a flexible cash subsidy to employers to use and distribute to their employees. The cash subsidy would be dependent on the number of full-time employees. 
Toll Affordability Program: Equity Program Options Presentation, Summer 2021 (PDF)
Toll Affordability Program: Businesses and Workers Presentation, September 2021 (PDF) 
Resolution: Toll Affordability Program Business and Worker Recommendations, September 2021 (PDF)

Ferry Service and Public Transit
SF Bay Ferry is developing a plan to transport people between Treasure Island and downtown San Francisco by 2024 via an all-electric ferry. 
An interim ferry service administered by a private developer will be available to the public in early 2022. 
In addition to the ferry service between Treasure Island and downtown, the following public transit will be available when tolling begins:
New East Bay bus service
A free on-island passenger shuttle
Bike share
Car share and programs like carpool matching 
Walking paths and pedestrian-only streets
Treasure Island Ferry Service Presentation, June 2021 (PDF)

Public Outreach
Come share your thoughts/questions at our virtual outreach event on Wednesday, Nov. 17, 2021. 
We'll be presenting information about our proposed rates, discounts, and hours for the Treasure Island toll. We'll also have information about:
New or expanded bus and ferry service 
Transit passes 
Virtual meeting info
Date: Wednesday, Nov 17, 2021 
Time: 6pm - 7pm
Link: https://us02web.zoom.us/j/81853321173
Meeting ID: 818 5332 1173
Dial by your location
        +1 669 900 6833 US (San Jose)
        +1 346 248 7799 US (Houston)
        +1 253 215 8782 US (Tacoma)
        +1 301 715 8592 US (Washington DC)
        +1 312 626 6799 US (Chicago)
        +1 929 205 6099 US (New York)
        888 788 0099 US Toll-free
        833 548 0276 US Toll-free
        833 548 0282 US Toll-free
        877 853 5247 US Toll-free
 
The Treasure Island Transportation Program will address the island's growing transportation needs with a goal to have at least 50 percent of trips made by transit instead of private vehicles.