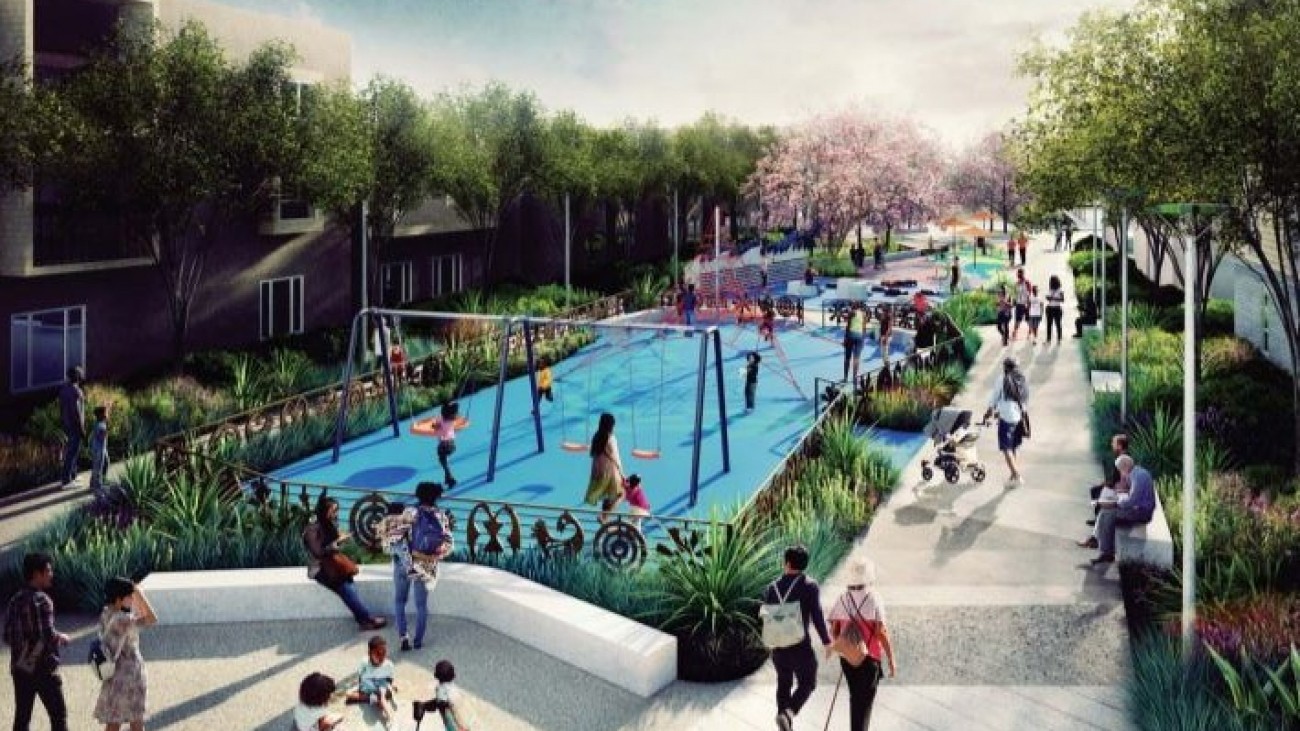 San Francisco Public Works completed pedestrian safety improvements this month in the Western Addition neighborhood. These improvements include sidewalk widening, bulbouts with ADA curb ramps, and more at Buchanan Street and Golden Gate Avenue, and Buchanan Street and Turk Street. Additionally, 14 new pedestrian lights and 13 upgraded pedestrian lights were installed along McAllister Street, between Fillmore and Webster Streets. These improvements were identified by the community in the Western Addition Community Based Transportation Plan and requested by District 5 Transportation Authority Board Member Dean Preston. 
These improvements will better connect the community to recreational spaces including Buchanan Mall and major destinations like the African-American Arts and Culture Center, Ella Hill Hutch Community Center, and Fillmore Street. The Transportation Authority provided funding from the half-cent for transportation sales tax, Prop AA vehicle registration fee, and more to support improvements. 
The San Francisco Recreation and Parks Department also has plans to renovate the Buchanan Mall and is working with local residents to plan, design, and build new park enhancements aimed at making the park a safe, green, and well-used center for the neighborhood. On May 13, Mayor London Breed announced the allocation of $3.9 million in federal funding to fully fund the renovation project. Construction will begin on the first three blocks, from Eddy Street to Golden Gate Avenue, and McAllister Street to Fulton Street, in Spring of 2023. Construction of the remaining two blocks, from Golden Gate Avenue to McAllister Street and Fulton Street to Grove Street, will begin in Summer 2024. Learn more on the San Francisco Recreation and Park Department website. 
The Western Addition Community-Based Transportation Plan brought local residents, community organizations and transportation agencies together to address the neighborhood's transportation challenges.