Overview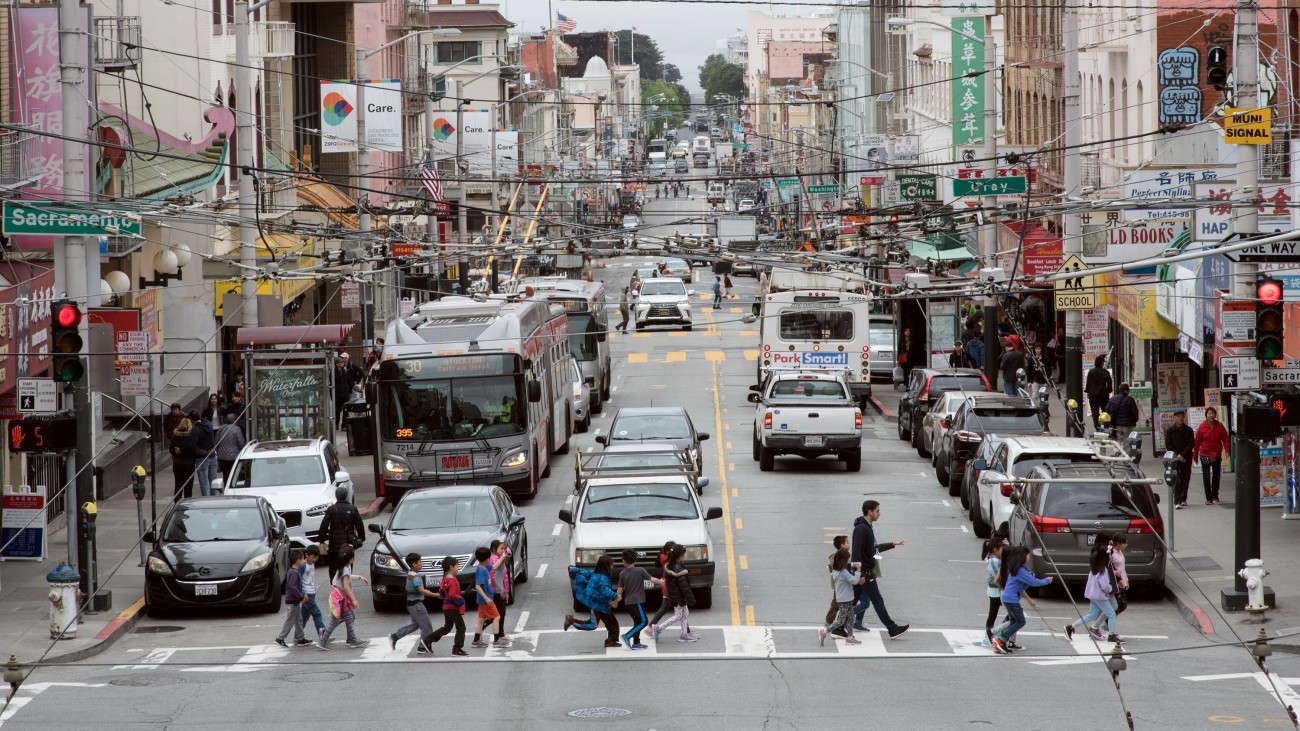 Introduction
Kearny Street is a major street in the Financial District of San Francisco that carries multiple transportation modes including drivers, transit riders (the 30 Stockton, 8 Bayshore and the 8AX and 8BX Bayshore Express), people walking, and people biking. The street has been identified as a Vision Zero High-Injury Corridor, indicating a high number of severe injuries or fatalities to people using the street. 
The SFMTA-led Kearny Street Multimodal Implementation project will help to advance comprehensive enhancements along Kearny Street between Market and Broadway, including a potential reduction in the number of travel lanes, traffic signal timing and phasing modifications, bus stop optimization, and examining Kearny, Stockton and Montgomery streets for new bicycle and transit facilities.
The goal of the project is to collect information to support future decisions on the scale and shape of transportation improvements in this area. 
The project goals include:
Identifying the links between transportation and economic development in Chinatown
Evaluating traffic, bicycle, and transit patterns in the north-south corridor centered on Kearny Street
Developing a detailed understanding of parking and loading needs in Chinatown that would be affected by future projects
Evaluating the effects of a scramble phase at the Columbus/Stockton/Green intersection
Timeline and Status 
The timeline for this project is to be determined by the SFMTA
Resources
Get email updates on this project