Overview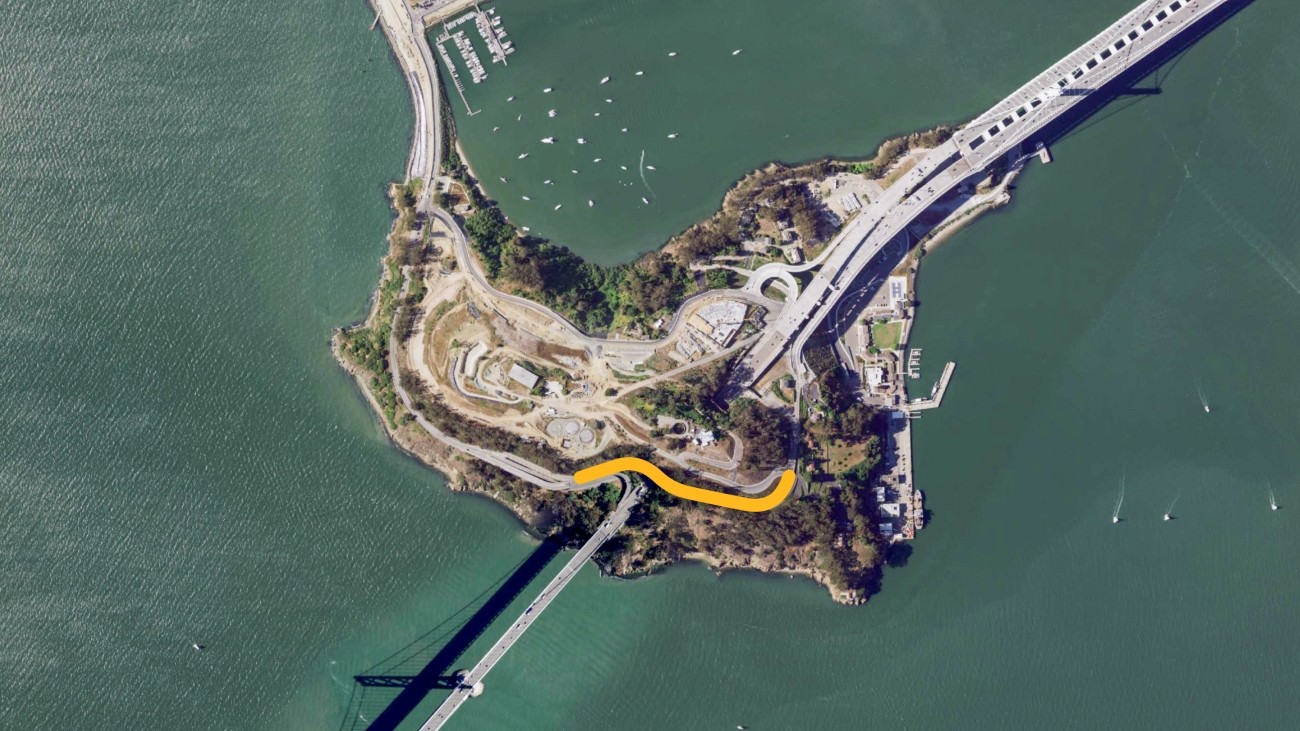 Introduction
Led by the Transportation Authority, the Hillcrest Road Widening Project will upgrade the roadway to modern standards and provide additional space for pedestrians and bicyclists. The project runs between the West Side Bridges Project to the west and the Southgate Road Interchange Improvement Project to the east. 
Improvements include: 
Removal of existing retaining walls and construction of new retaining walls (with drainage) set further into the hillside above Hillcrest Road, with design features to limit distractions for Bay Bridge drivers
Curb and gutter 
Street and pedestrian level lighting
Safety guardrails 
Drainage facilities, striping, signage and concrete barriers throughout the project's length.
Timeline
2023

Preliminary engineering and environmental approval
Project Partners
Treasure Island Development Authority
SFMTA
San Francisco Public Works
US Coast Guard
Cost and Funding
The cost of the Hillcrest Road Widening Project is $30 million, with funding for the project from the Infill Infrastructure Grant awarded to Treasure Island Development Authority.  
Contact
Get email updates on this project
The Treasure Island Transportation Program will address the island's growing transportation needs with a goal to have at least 50 percent of trips made by transit instead of private vehicles.