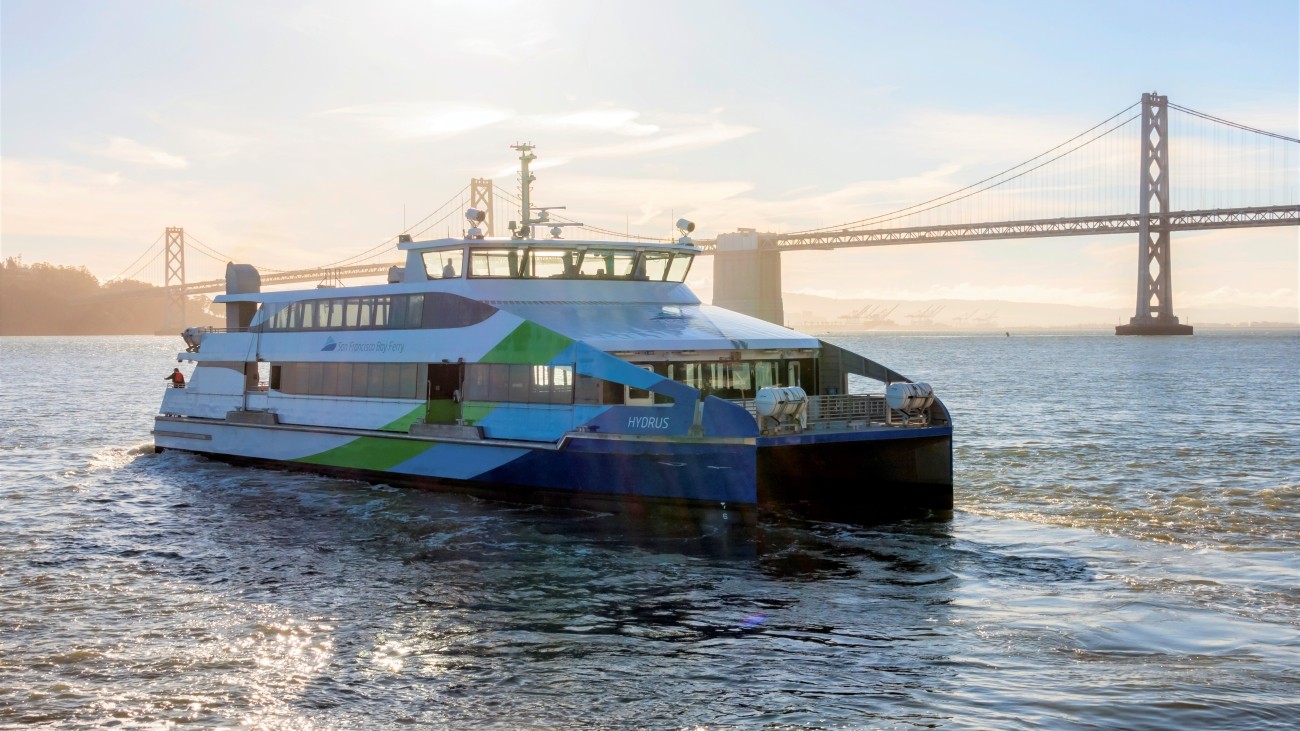 The U.S. Federal Transit Administration awarded a $3.4 million grant to the San Francisco Bay Area Water Emergency Transportation Authority to build an electric ferry. The grant was supported by House of Representatives Speaker Nancy Pelosi and several Bay Area Congressional delegation members.
This investment will support the growing Treasure Island neighborhood with a network of electric ferry services to provide a convenient, emission-free way to travel between San Francisco's eastern waterfront and Treasure Island. This sustainable form of transit will help address traffic congestion, reduce transportation emissions, and advance San Francisco toward its goal of net-zero emissions by 2040.
The ferry service is anticipated to serve Treasure Island in 2024, along with a new on-island shuttle and East Bay bus service.
"We are delighted and grateful to the FTA and WETA for their partnership in showcasing zero-emission ferry transportation to support sustainable development of Treasure Island," said District 5 Supervisor and Chair of the Treasure Island Mobility Management Agency, Matt Haney. "This clean ferry grant will help realize our shared San Francisco and Bay Area vision for next-generation mobility, through this popular, fun, and green transit option."
"Decarbonizing our transit fleet will be key to reaching San Francisco's bold climate action goal of net-zero emissions by 2040," said District 8 Supervisor and Chair of the Transportation Authority Board, Rafael Mandelman. "We are grateful to the FTA and Speaker Pelosi for their support, and excited to help WETA demonstrate the mobility, air quality, and resilience benefits that a clean ferry network can offer."
The Transportation Authority, in its capacity as the Treasure Island Mobility Management Agency, is developing the Treasure Island Transportation Program to support transportation on the island, including partnering with WETA to implement the all-electric ferry service by 2024. In addition to the ferry service, our agency is exploring programs and services to promote walking, biking, and taking transit on the island.
To receive updates about our Treasure Island planning efforts, sign up for our "Treasure Island Transportation Program" email list.
Congratulations @SFBayFerry and thank you to @SpeakerPelosi and the Bay Area delegation for their support. We are excited to partner with WETA on clean transportation! ⛴🎉 @RafaelMandelman @MattHaneySF https://t.co/QgikHFjtHt

— San Francisco County Transportation Authority (@sfcta) February 18, 2022
Resources
The Treasure Island Transportation Program will address the island's growing transportation needs with a goal to have at least 50 percent of trips made by transit instead of private vehicles.