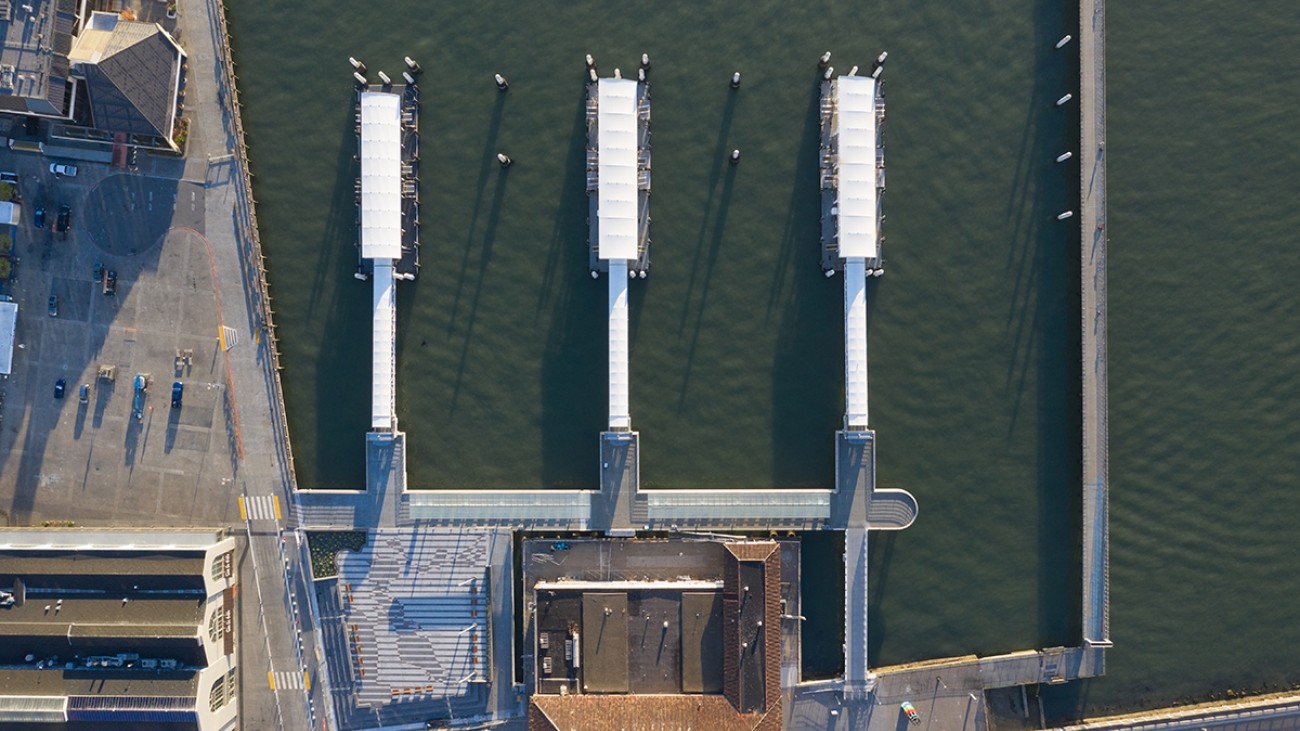 The Water Emergency Transit Authority and Port of San Francisco's Downtown San Francisco Ferry Terminal Expansion Project is now open. This expansion and emergency response project added two new ferry gates and refurbished an existing gate as well as created a 13,000 square foot weather-protected plaza area to accommodate passengers taking the ferry to Oakland, Alameda, Richmond, or Vallejo. The project will accommodate anticipated increases in ferry ridership as WETA adds new ferry services from downtown San Francisco to Treasure Island and many East Bay cities through 2030. The expanded service will provide commuters with an efficient and enjoyable alternative to driving in rush hour traffic in the future.
Jim Wunderman, chair of the Water Emergency Transportation Authority Board of Directors, said the project "represents a huge leap forward for our ferry capacity and emergency response capabilities, and it also happens to be a really gorgeous space."
WETA led this $100 million project and received over $2.7 million in half-cent sales tax funding from the Transportation Authority towards completion of the Downtown San Francisco Ferry Terminal Expansion Concept Plan, project design, and construction.