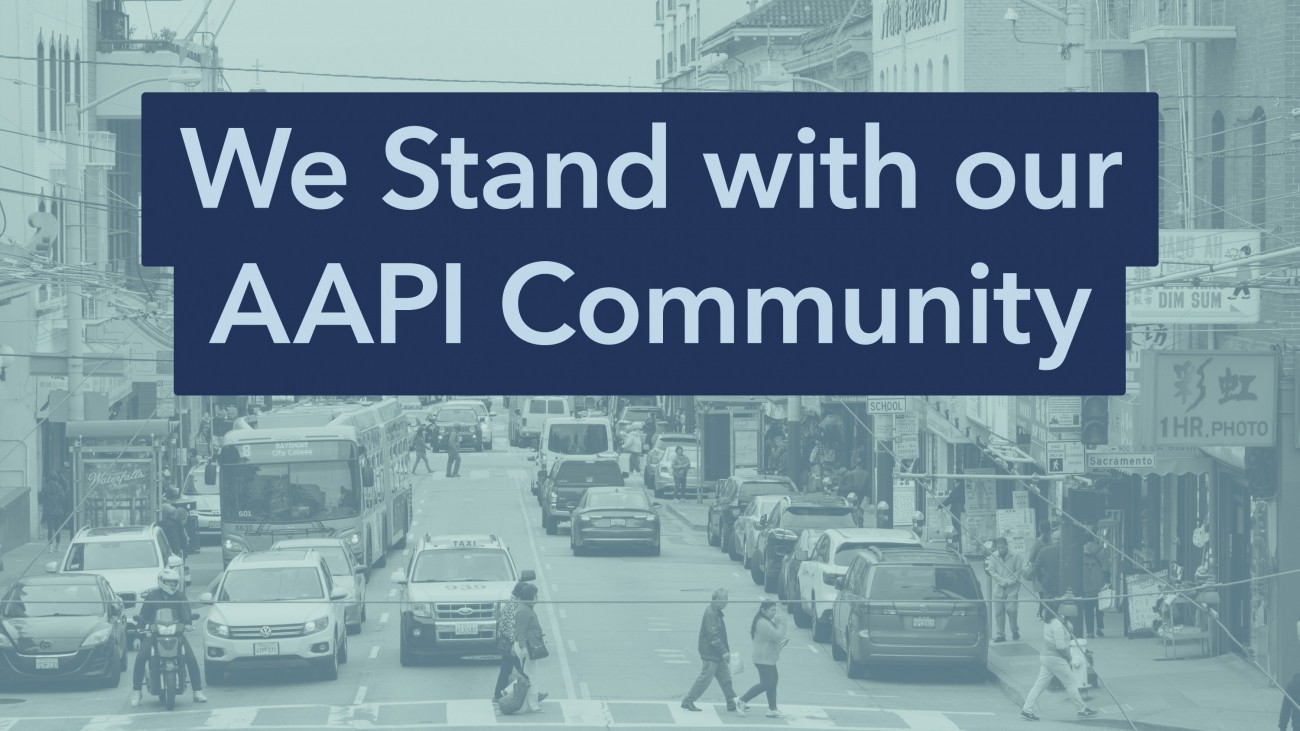 Over the past year, there has been a surge of violent attacks against Asian Americans in the Bay Area and across the nation. This month, a white man killed eight people in the Atlanta, Georgia area, six of whom were women of Asian descent. Several incidents have also happened on our transportation systems: SFPD is on alert after reports of alleged assaults on Muni last week, and the NYPD is currently investigating a hate crime on an Asian man that took place on the New York subway. 
 
Our staff have been reflecting on this surge of Anti-Asian violence and the pain that it has caused. We stand with Mayor Breed, Board of Supervisors President Walton and many community leaders and colleagues across the city in calling for an end to racial violence and justice for those who have been harmed by these attacks. Everyone deserves to feel safe and welcome in their community. 
 
Sadly this anti-Asian discrimination and hate is not a new phenomenon - there is a long history in the U.S. from the Chinese Exclusion Act of 1882 to Japanese Internment in 1942 - but has accelerated during the pandemic as some have targeted Asian and Asian-American people as scapegoats for COVID-19. Racism, racial violence, and white supremacist terror is also on the rise as we saw in the events of last year and in Charleston, Pittsburgh and El Paso.
 
Thousands of people have rallied across the Bay Area in support of our AAPI community. And last week, Mayor London Breed announced new efforts to keep our community safe by expanding the Street Violence Intervention Program and extending a program to accompany seniors to medical and personal appointments. 
 
In these moments it is important to come together and raise awareness, as well as to offer support to one another. Our agency's Racial Equity Working Group is engaging our staff in discussions about how we can make our agency and our community safer for our AAPI community. We continue to invite public input on our agency's Racial Equity Action Plan (PDF), which we are implementing with the support of our Citizens Advisory Committee.
 
For resources and ways to take action, visit the Stop AAPI Hate website which explains what to do if you witness or experience racial violence. You can also take a free bystander intervention training to learn about what to do the next time you see anyone being harassed online or in-person.