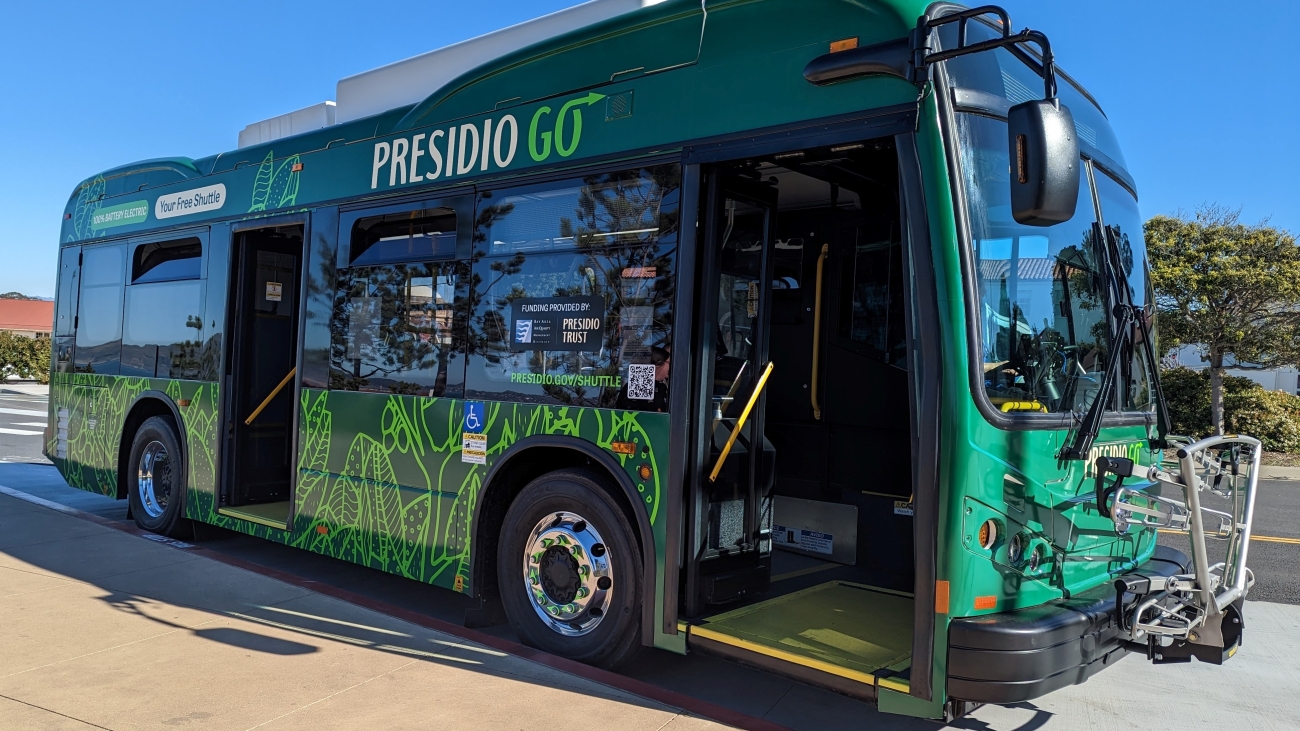 The Presidio Trust unveiled its first battery-electric bus, which will join the Presidio GO shuttle fleet, offering riders free connections to and from downtown BART, and on the Southern Hills Route around the park. The bus will go into operation beginning late February. 

The Transportation Authority provided $250,000 from our share of Bay Area Air Quality Management District Transportation Fund for Clean Air funds for the shuttle in partnership with the Federal Highway Administration and Presidio Trust. 

This project marks an important milestone in electrifying the entire Presidio GO fleet promoting clean transportation throughout the city. A second battery-electric bus will arrive in 2024 and more shuttles will roll out in coming years as funding becomes available.  

The battery-electric bus is one of many steps the Presidio Trust is taking toward its goal of becoming a net zero carbon park and shifting to reducing its carbon footprint across its other operations, including using electric vehicles and installing electric vehicle charging stations as some of its green initiatives. 

"We've had a long tradition of partnering with the Presidio Trust and we're so proud to support this project," said Transportation Authority Executive Director Tilly Chang. "This shuttle is another example of the climate leadership the Presidio provides. It's beautiful, it's accessible, it's community-based and will be a mobile showcase of green transportation throughout the city."
The city's recent San Francisco Climate Action Plan reveals that transportation and land use emissions contribute to 47% of the city's total greenhouse gas emissions. This net zero project will contribute to the Presidio's innovative plans as well as the city's and the state's goals of climate protection.