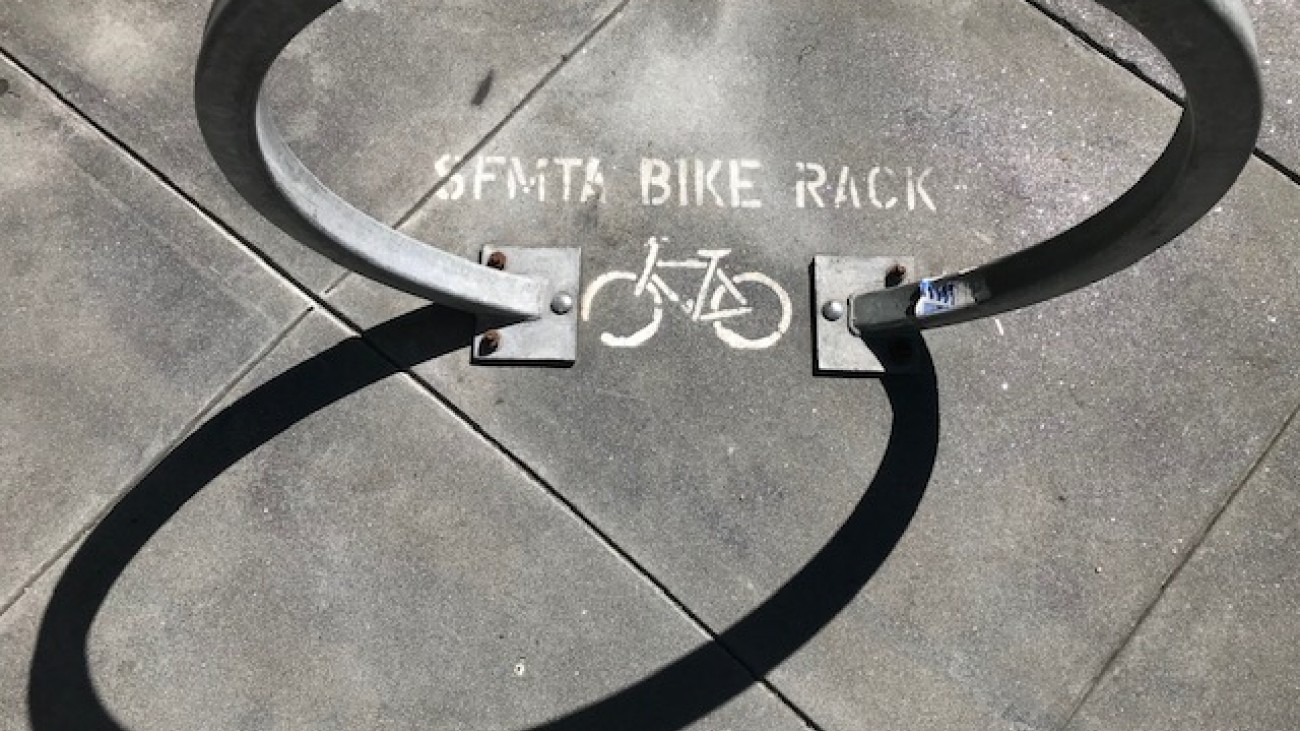 The Transportation Authority Board in June allocated $358,414 to the SFMTA to support the installation of 1,300 bike racks in San Francisco. The funds will help cover the staff time needed to review requests, site the racks, and install the racks. 
The racks will be installed at locations requested by the public and in conjunction with other SFMTA streets projects. SFMTA receives 80-100 requests for new bike racks each month via email, online, and 311. Each bike rack holds two bikes providing a 2,600 new bike parking spaces total.
Funding comes from the Transportation Authority's administration of Bay Area Air Quality Management District's Transportation Fund for Clean Air program, which supports bicycle, pedestrian, and other transportation projects that help clean the air by reducing motor vehicle emissions. Additional funds for this project will come from San Francisco's Prop K transportation sales tax and revenues from SFMTA's bike share and scooter share permit program.
Resources
Fiscal Year 2019/2020 Transportation Fund for Clean Air Program of Projects (PDF)