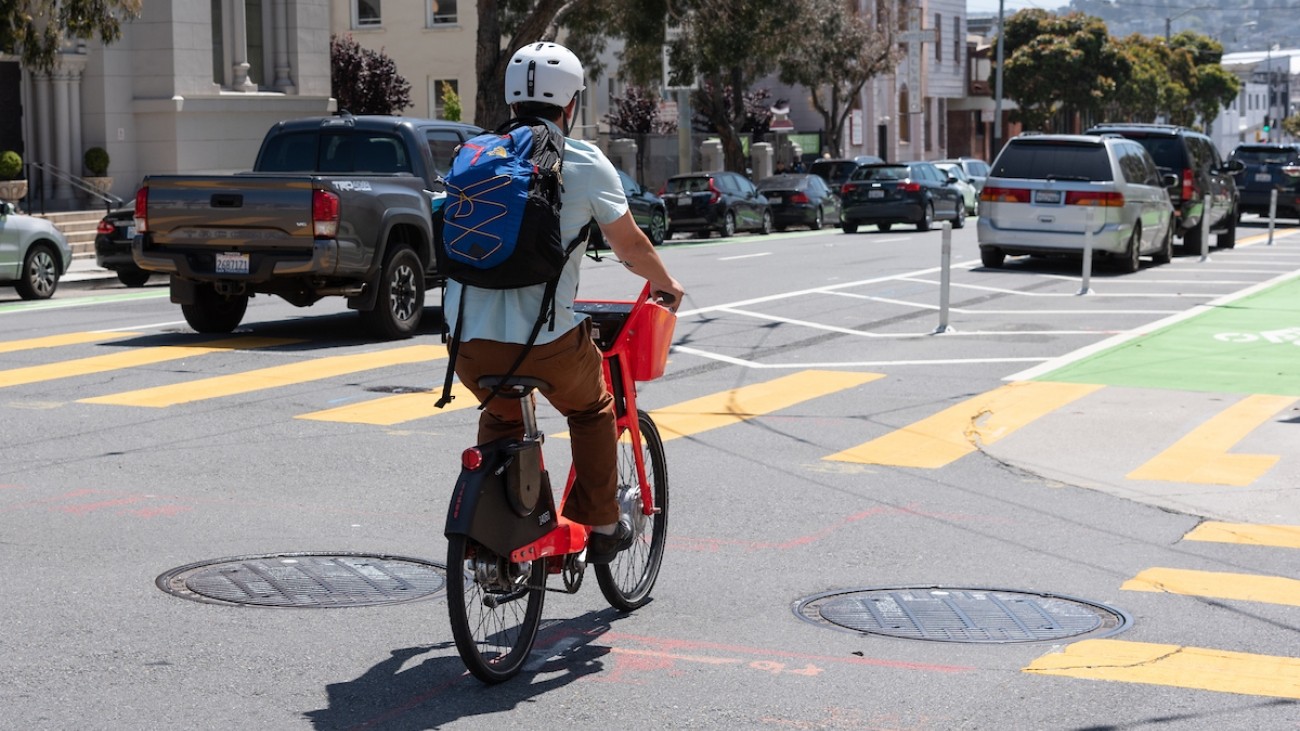 The Transportation Authority has allocated $5 million in Prop K half-cent sales tax funds to expedite the delivery of pedestrian and bicycle safety projects through the Vision Zero Quick Build Program. The SFMTA will focus on improvements at key project areas and will implement additional spot improvements at various locations on the Vision Zero High-Injury Network. 
A "quick build" project is one that does not require major street construction and can be implemented by city crews. Quick build projects may include roadway and curb paint, signs, traffic signal timing updates, transit boarding islands, parking and loading changes, painted safety zones, bike lanes, adjustments to parking regulations, and changes to the configuration of traffic lanes. 
Project areas include:                     
5th St (Market to Townsend)*
6th St (Market to Folsom)*
7th St (Folsom to 16th)*
Valencia (19th to Cesar Chavez)
Howard (Embarcadero to 3rd)
California St (Arguello to 18th)
Golden Gate (Polk to Market)
Leavenworth (McAllister to O'Farrell)
Bayview Quick Build 1 and Bayview Quick Build 2**
SFMTA expects all improvements to be open for use by June 2021. 
*These projects have largely already been designed and require additional funds for their construction. 
** Bayview quick build location selection will be informed by community input through the ongoing Bayview Community Based Transportation Planning process. Potential locations may include Evans Ave, Innes Ave, 3rd Street, Carroll Ave, Williams Ave, Oakdale Ave, Gilman Ave, and Quesada Ave.
San Francisco has vowed to eliminate all traffic-related deaths by 2024 through education, enforcement, and road infrastructure redesign.