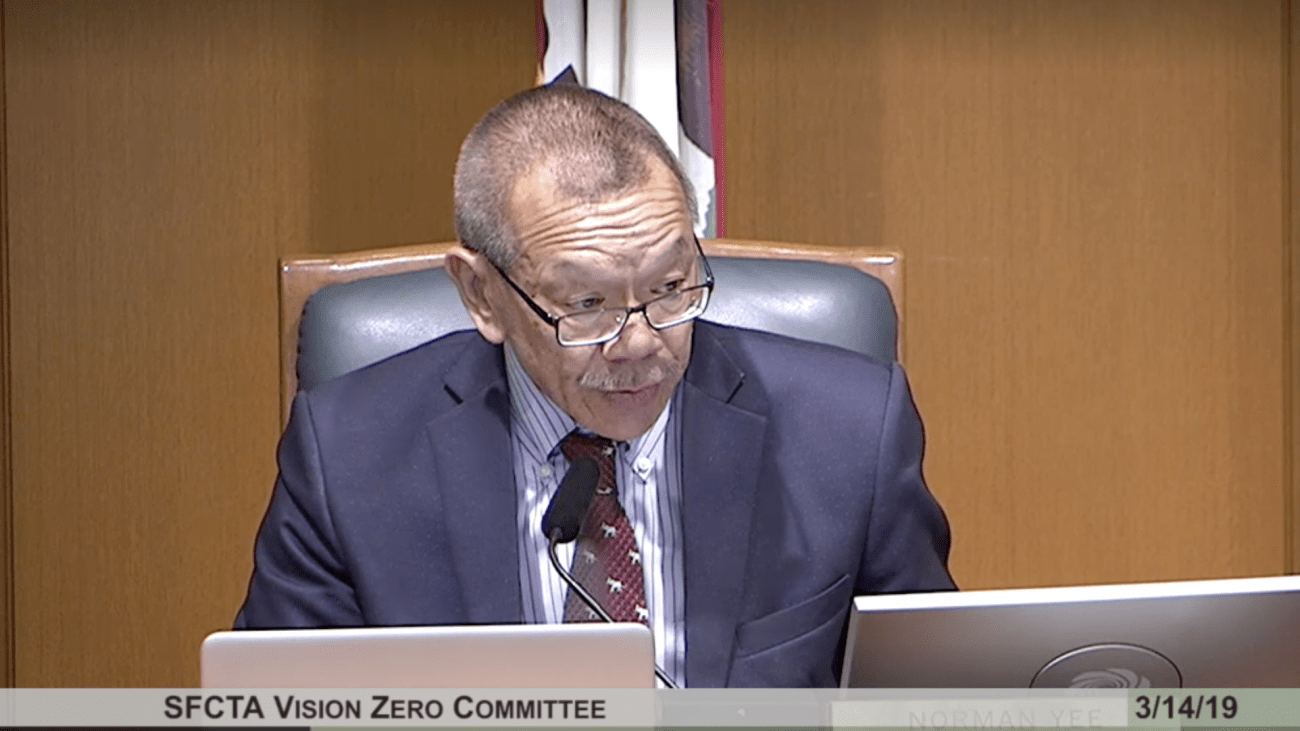 The Transportation Authority's Vision Zero Committee convened last week following several fatalities on our streets. The deaths included Tess Rothstein, who was killed by a driver on Howard Street in SoMa on March 8, and Janice Higashi, who was killed after a driver struck her as she crossed Leavenworth near Golden Gate Avenue on March 5.
District 7 Supervisor and Vision Zero Committee Chair Norman Yee stated, "All San Francisco residents and visitors have the right to traverse our city safely... we must continue to do everything in our power to get to zero (deaths)." On Tuesday, Supervisor Yee directed the City Attorney's Office to draft legislation to decrease speed limits and require the installation of safety treatments known as "daylighting" citywide.
At the Vision Zero Committee meeting, representatives from the SFMTA gave an overview of the agency's work in response to Mayor Breed's directive to speed up critical safety projects in the Vision Zero High-Injury Network.
In related news: the City is expediting its work adding protected bike lanes on Howard.
San Francisco has vowed to eliminate all traffic-related deaths by 2024 through education, enforcement, and road infrastructure redesign.