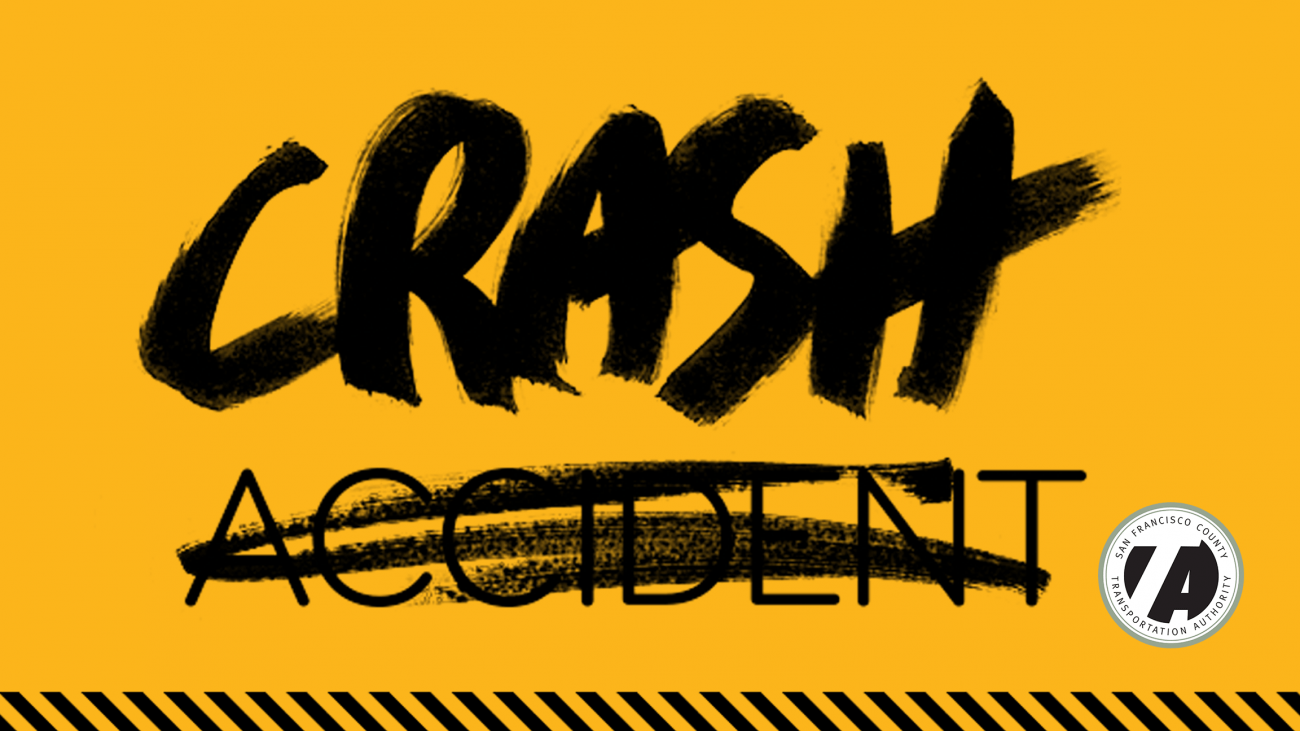 Transportation Authority has committed to using the term "crash" or "collision" and not "accident" when referencing traffic injuries or fatalities.
Why the big fuss over a word? A word can be damaging and can dictate attitudes, Transportation Authority Board Member Norman Yee said at our November 13 board meeting.
At the meeting, Amanda Lamb, representing San Francisco Bay Area Families for Safe Streets, called on elected officials, the media, and the public at large to pledge to replace the word "accident" with the words "crash" or "collision."
"When you talk about a crash, it invites people to actually think about this issue," said Lamb. "And to think about how dangerous our streets are, and how much work we have to do," she said.
Lamb's organization represents a group of individuals who have personally survived a traffic crash, or loved ones who have been hurt or killed in a traffic crash. Lamb was hit by a car about three years ago when she was walking home.
"I stepped into the crosswalk at Webster and McAllister, not knowing that those would be the last steps I would take for a very long time," she said. "What happened to me was not an accident. It was completely preventable. We know that left-hand turns pose a specific threat to pedestrians. We know that they are predictable and they are therefore preventable."
Last weekend, San Francisco commemorated the fourth-annual World Day of Remembrance for Road Traffic Victims, an international event to remember the many millions killed and injured on the world's roads, together with their families, friends, and others who are affected. Walk San Francisco and the San Francisco Bay Area chapter of Families for Safe Streets led the event, where they called on local media outlets and elected officials to pledge to use the word "crash," not "accident."
"You must care about this if you are a San Franciscan, if you have ever walked or biked down a city street, and especially if you drive in San Francisco," Lamb said at our board meeting.
More information 
Watch Amanda Lamb's full statement at our board (starts at 10:45)
Transportation Authority Resolution to use "crash" not "accident" (PDF)
SF Examiner: SF street safety advocates urge public to stop calling crashes 'accidents'
San Francisco has vowed to eliminate all traffic-related deaths by 2024 through education, enforcement, and road infrastructure redesign.