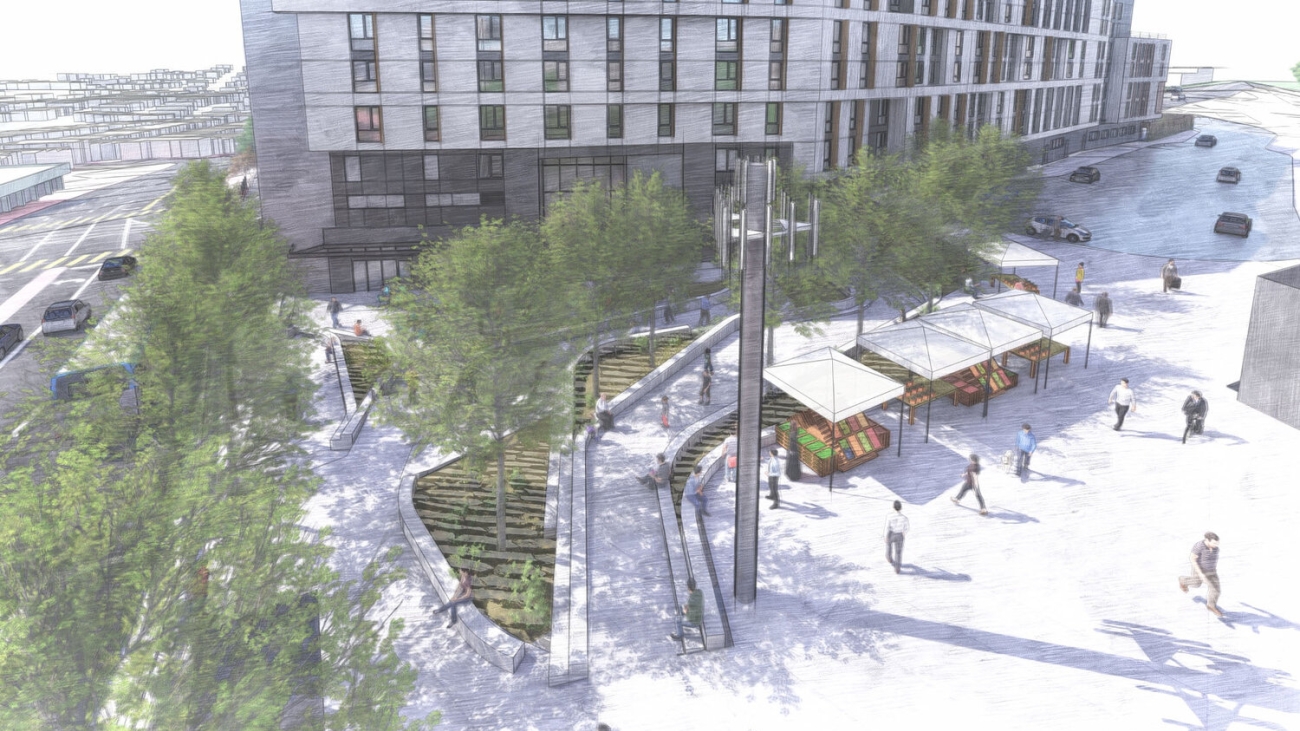 This month the Transportation Authority Board approved $250,000 in half-cent sales tax for transportation funding to support improvements for the Balboa Park Station BART Plaza Project. 
The Balboa Park Upper Yard will soon be home to more than 100 new affordable housing units and will be located adjacent to the Balboa Park BART Station. To serve new residents and foster a sense of community, a new open space plaza will be constructed at the current BART passenger drop-off area. The new plaza will redesign vehicle access from San Jose Avenue to create a passenger drop-off loop and function as a transit hub and public open space. 
The Balboa Park Station BART Plaza Project will feature: 
A tiered plaza design to provide views of the city in all directions
A direct and accessible path to passenger loading areas for the BART and Muni stations
Seating areas
Lighting, security cameras, and trees throughout the plaza
The Balboa Park Station BART Plaza Project is expected to be completed by December 2023.