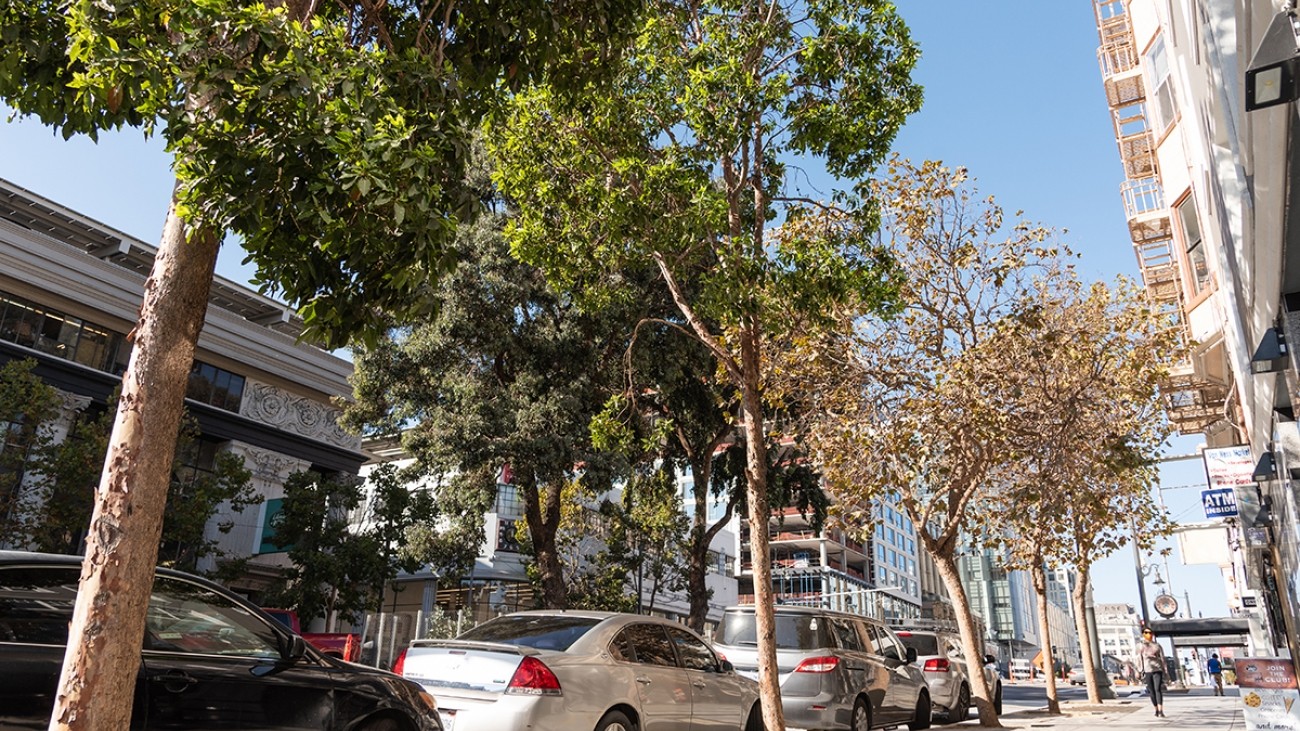 Street trees have the potential to provide many benefits to people walking, biking, and driving through San Francisco and other urban places. Some research suggests that street trees and other streetscape features along urban roadways may help reduce vehicle crashes and severe injuries by guiding drivers to reduce speeds and exercise greater caution. Street trees provide a number of other livability benefits, including improving perceptions of safety and walkability of streets and improved air quality, as well as helping to mitigate the effects of climate change.
SF Public Works, in partnership with the SF Planning Department, completed a comprehensive street tree census in 2017 that indicated that neighborhoods in the southeast area of San Francisco such as the Bayview, Excelsior, Portola, Outer Mission, Visitacion Valley, and Crocker Amazon, had the fewest amount of street trees compared to other neighborhoods. The Sunset and Richmond neighborhoods also had far fewer street trees than other neighborhoods. SF Public Works identified these neighborhoods to have the greatest number of potential planting site locations.
This month the Transportation Authority Board approved nearly $1.5 million in funding from San Francisco's Prop K half-cent sales tax for transportation to plant and water 655 street trees. The 655 trees will be added to SF Public Works' weekly watering schedule for three years and will receive lifetime maintenance care through the StreetTreeSF program.
SF Public Works will work with partners like Friends of the Urban Forest to plant trees, participate in community meetings, and coordinate with District Supervisors Offices to notify residents of upcoming tree planting projects. Additionally, SF Public Works will partner with the Clean City Coalition and is exploring new partnerships to aid in watering young trees.
Members of the public can request a tree planting by calling 311. 
 

Resources
StreetTreeSF Program (SF Public Works) 
Street Tree Map (SF Public Works)
EveryTreeSF Street Tree Census (SF Planning)