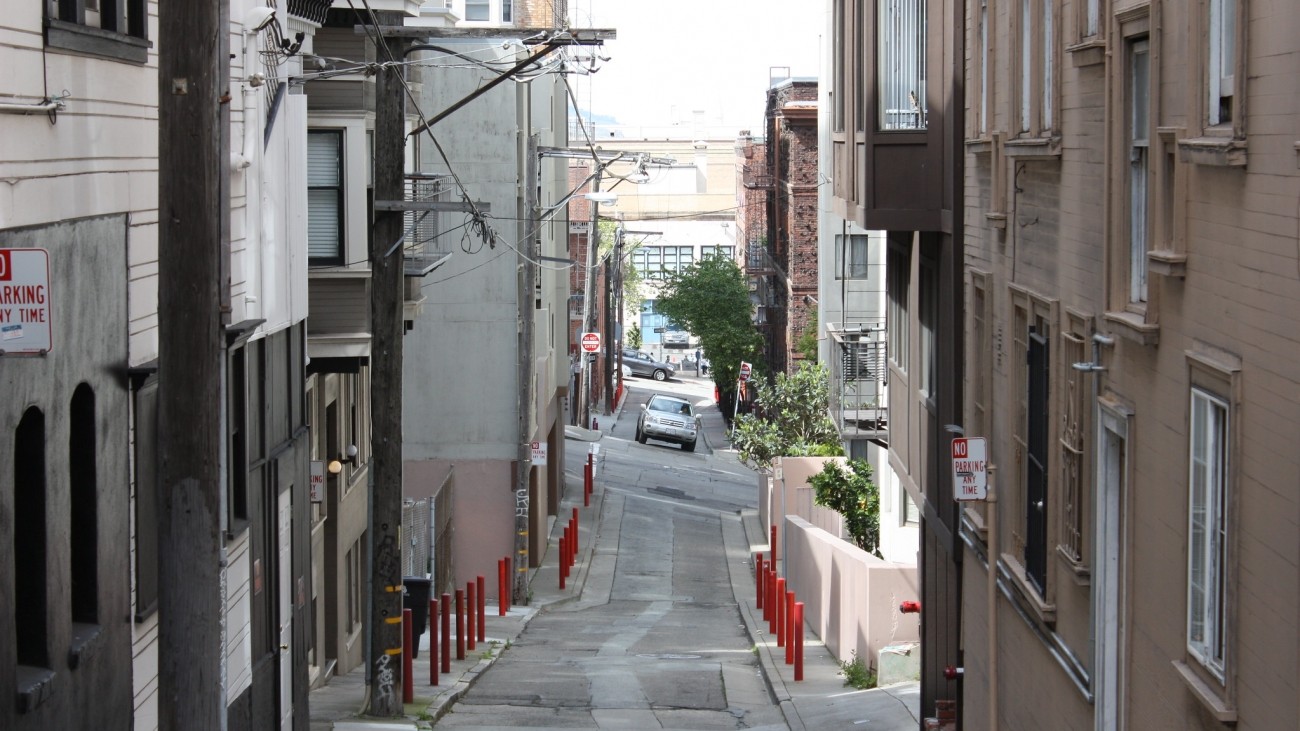 This month the Transportation Authority Board advanced $410,000 in funding from the Prop AA Vehicle Registration Fee for the Joice Alley Lighting Improvements Project. Our board will vote to give final approval at the September 28 meeting.
Chinatown's alleyways are critical points for commute and culture. Tucked between Stockton Street and Powell Street, Joice Alley directly connects to Gordon J. Lau Elementary. Both the Chinese Historical Society of America Museum and the Cameron House, a cultural organization benefiting Chinese American families, are located along this path. Joice Alley is also situated near the Powell cable car line, 30 Stockton Muni line, and the Chinatown subway station.
The project, requested by Transportation Authority Vice Chair Aaron Peskin (District 3) and led by SF Public Works, aims to create a safer and more inviting walking experience through Joice Alley. It will focus on renovations on Joice Alley between Clay Street and Sacramento Street. Key features include:
Three new pedestrian-level streetlights
New electrical conduits and services
Restoration of building exteriors and historical concrete letter plaques
The project was prioritized in response to requests from Chinatown community groups. After seeing an increase in crime and violence in the area, the community emphasized the need for improvements to protect the children and families of Gordon J. Lau Elementary, residents, and passing commuters.
The project is also a part of the Chinatown Alleyway Master Plan, which guides the renovation of 31 alleyways in Chinatown. The plan is designed to enhance the safety and appearance of Chinatown's secondary streets to benefit tourists, rejuvenate local businesses, and improve residents' quality of life.
Construction is set to begin in fall 2021, and the renovated Joice Alley is expected to be open for use by spring 2022.