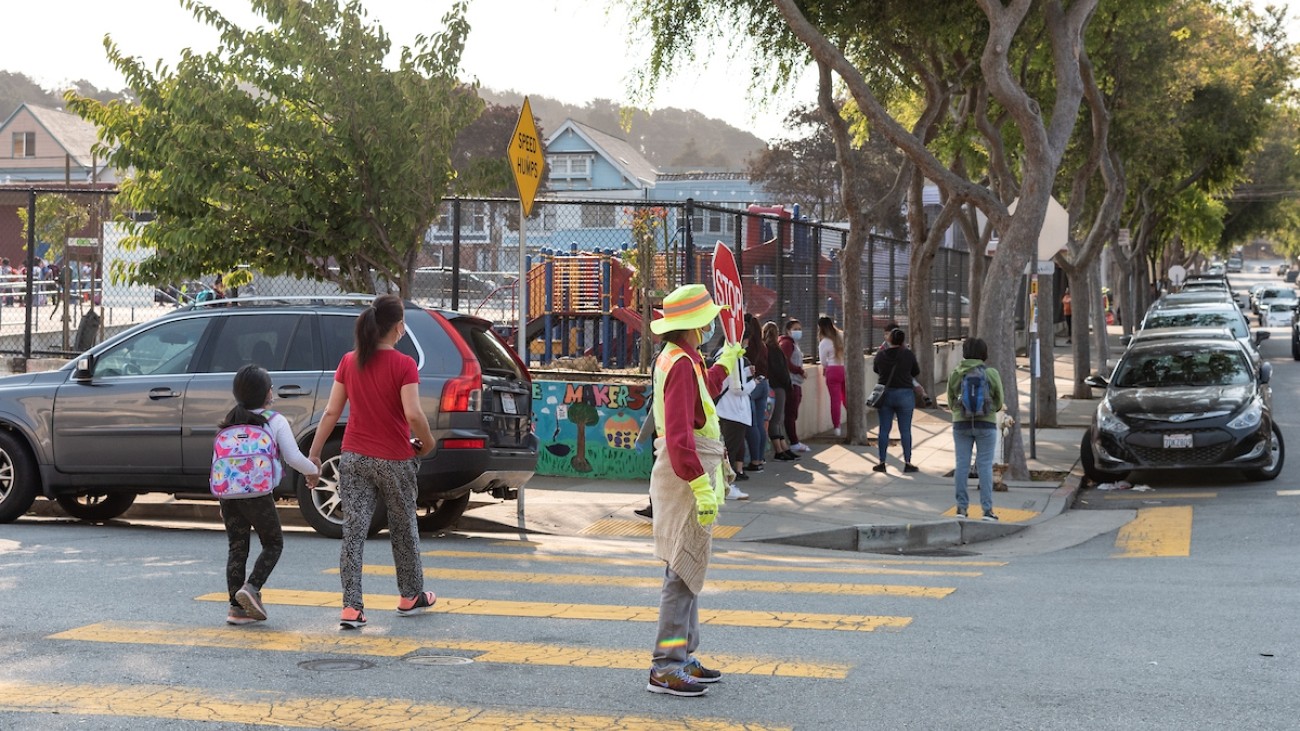 The Transportation Authority Board approved $925,000 in half-cent sales tax for transportation funds to support SFMTA's Schools Engineering Program, an annual program within San Francisco's Safe Routes to School, for the upcoming year. The Schools Engineering Program will fund the planning, design, and construction of signage, paint markings, and traffic calming measures at K-12 schools throughout the city to improve safety and accessibility for school communities. 
Through the program up to 35 schools will be evaluated for signage and pavement/curb markings and up to 15 residential streets with loading zones will be evaluated for traffic calming improvements.
School locations and improvements are identified in response to community feedback, as well as proactively through assessing collision data and traffic speeds to address potential problem areas. SFMTA also conducts walk audits at schools where school communities can walk around the neighborhood with SFMTA staff to collaboratively identify safety and traffic operation concerns. Once issues are identified and prioritized, a plan is put into place to deliver improvements that can be implemented quickly to improve safety.
Safe Routes to School is supported by the Transportation Authority with the goal of increasing walking, biking, and taking public transit to school and improving safety and accessibility for children and families. Learn more about Safe Routes to School and find safety tips, how-to guides, and resources on their website.
Examples of potential traffic calming improvements: