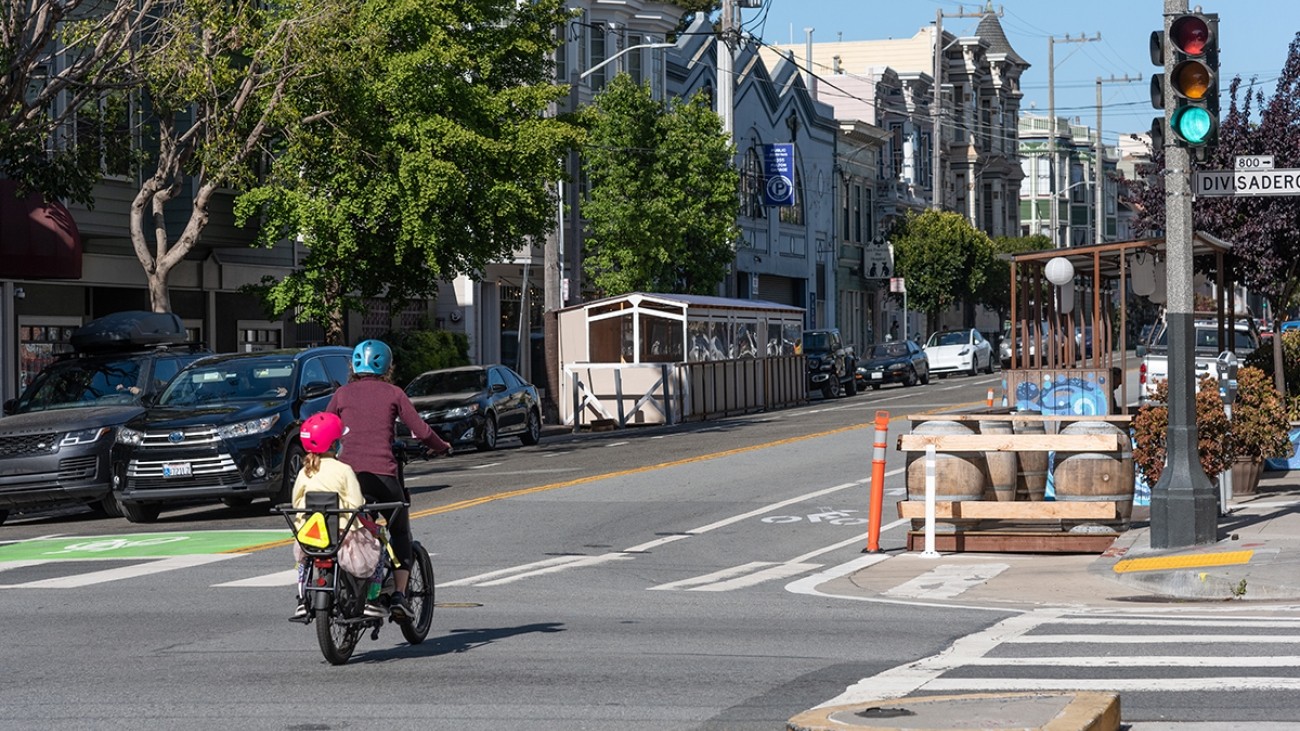 The Transportation Authority Board approved $3 million in funding from the half-cent sales tax for transportation to resurface 36 blocks of Golden Gate Avenue and Laguna Street. 
The planned segments include: 
Golden Gate Avenue from Van Ness Avenue to Divisadero Street 
Laguna Street from Haight Street to Golden Gate Avenue and from Turk Street to Pine Street
The funding will support demolition, resurfacing, curb ramp construction and retrofitting, new sidewalk construction, and more. SF Public Works is anticipated to begin construction later this year and the project is expected to be completed by fall 2023.
Well-maintained streets provide critical infrastructure for safe mobility for people driving, biking, and taking transit. In January, San Francisco's roadway condition score reached its 10-year goal, a designation of "good," demonstrating the benefits of the City's data-driven approach and coordinated investment strategy to achieve smoother streets. In addition to Prop K half-cent sales tax funds, the Transportation Authority contributes resurfacing funds from the Prop AA vehicle registration fee and state's Local Partnership Program, which helps SF Public works to match San Francisco's share of voter-approved Senate Bill 1 gas tax funds. 
Resources
Prop K Allocation Request Form, pages 29-36 (PDF)