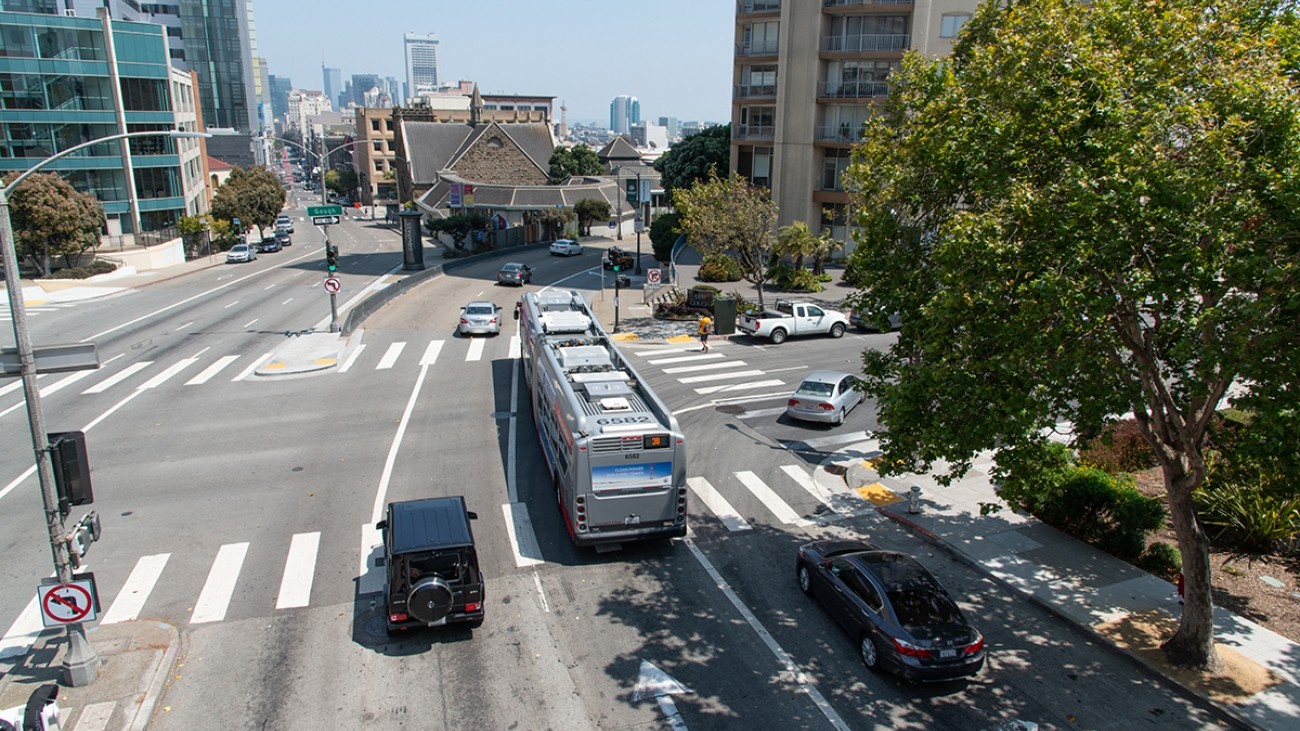 The SFMTA completed traffic signal upgrades at 17 locations along Gough Street, supported by $3.3 million in funding from San Francisco's Prop K half-cent sales tax for transportation and Prop AA vehicle registration fee. Upgrades include new poles, audible pedestrian signals, larger signal heads, pedestrian countdown signals, and more. 
The highly-trafficked stretch of Gough Street between Market and California streets is located on the Vision Zero High Injury Network, the 13% of streets that account for 75% of the total severe and fatal traffic collisions in San Francisco. The project design addresses many safety objectives:
The larger signal heads will help to reduce the potential for collisions between people walking, biking, and driving, by improving signal visibility.
Pedestrian countdown signals will help reduce the number of pedestrians remaining in the crosswalk and help pedestrians determine whether there is enough time left to cross an intersection safely.
Lastly, the audible pedestrian signals will help those who may be visually impaired receive pedestrian indications.