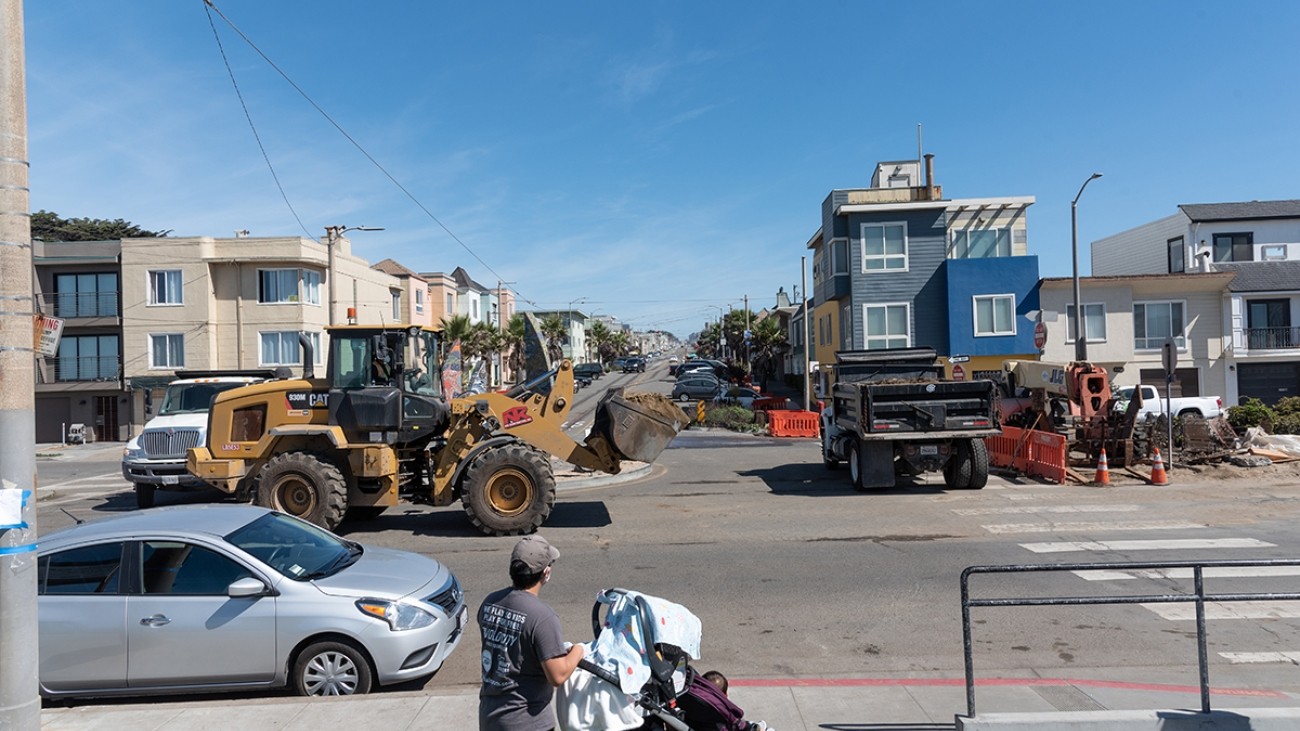 On July 9, Transportation Authority Board Member Gordon Mar (District 4), transportation officials, and community members came together to celebrate the successful completion of the first segment of SFMTA's L Taraval Improvement Project.  
The full L Taraval Transit Improvement Project will transform Taraval Street to enhance safety, reduce travel time, and improve reliability on the L Taraval corridor between West Portal Station and the San Francisco Zoo.
SFMTA divided the project into two segments to efficiently coordinate with partner agencies to navigate underground utility conflicts and to minimize disruptions for the neighborhood:
Segment A: San Francisco Zoo to Sunset Boulevard
Segment B: Sunset Boulevard to West Portal
 
Both segments include the following improvements: 
High visibility crosswalks
Pavement renovation
Transit boarding islands
Pedestrian bulb-outs
Traffic signals
New trees and landscaping
Curb ramp upgrades
Rail track and overhead line replacement
Water and sewer line replacement
 
SFMTA is gearing up for work on segment B, which will begin construction in early 2022 and is anticipated to complete at the end of 2024. The Transportation Authority has allocated over $20 million in half-cent sales tax for transportation and Prop AA vehicle registration fee funds for the construction of transit enhancements and paving elements for segment B. 
 
Once completed, the nearly five-mile long corridor will create a more inviting and safe place for everyone that lives or travels through the neighborhood.
 
For more information and updates about the project, visit SFMTA's website.