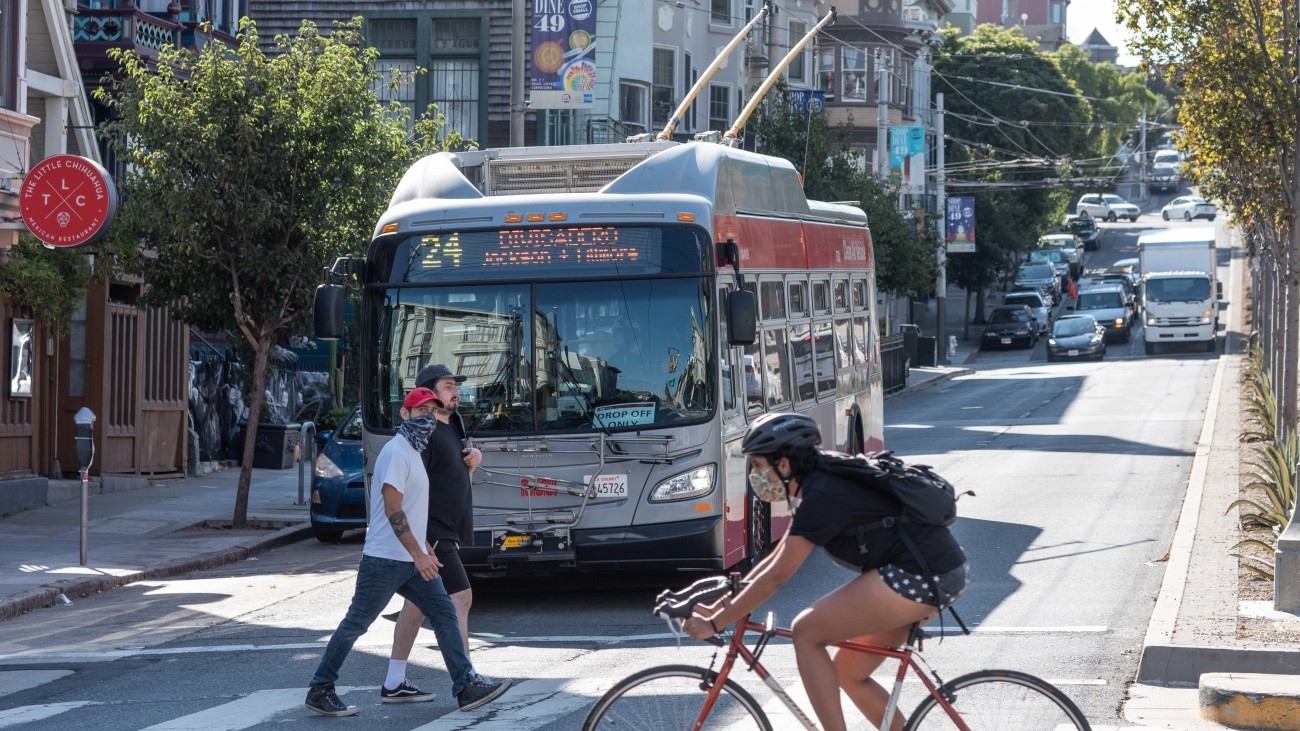 Last month SFMTA completed construction of safety improvements on Divisadero Street between Turk Street and Haight Street, as part of the Divisadero Intersection Improvements Project. This segment of Divisadero is located on the Vision Zero High Injury Network, which accounts for 75% of San Francisco's collisions and fatalities. New improvements include longer crossing times for pedestrians, removing visual barriers at intersections to increase pedestrian visibility (also known as daylighting), pedestrian safety zones, and more. 
These improvements will support safety for all who travel along Divisadero Street and reduce the number of conflicts between those who walk, bike, and drive.
The Transportation Authority provided over $270,000 in Neighborhood Program funding at the request of former Transportation Authority Board Member Vallie Brown (District 5) for design and construction of the project. SFMTA led the design and construction of the project. 
Our Neighborhood Program supports neighborhood-scale planning efforts and project implementation in each supervisorial district.
The SFMTA's Divisadero Intersection Improvements project will improve ten intersections on a segment of Divisadero between Turk and Haight streets.