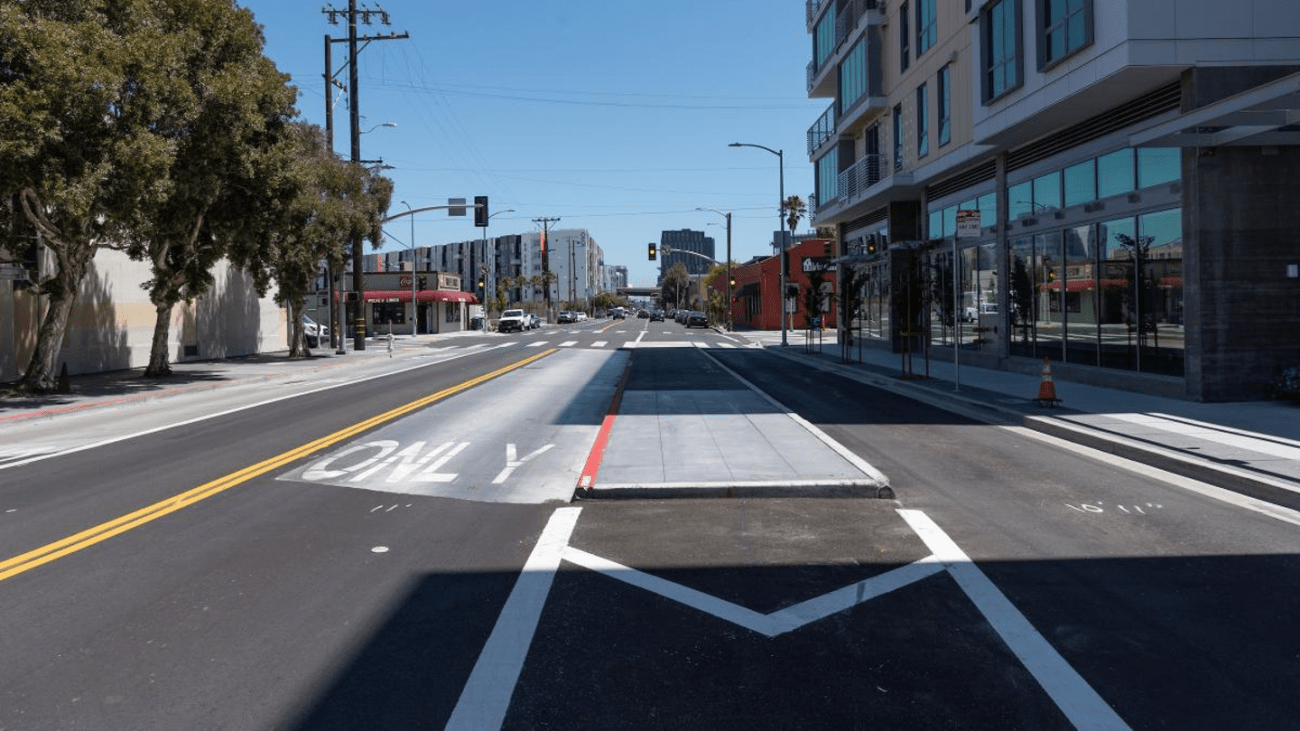 The SFMTA has completed the first phase of the 16th Street Improvement Project from Utah St to 3rd St and Mission Bay. The completion of this phase includes new transit islands and transit bulbs for safer and more efficient bus boarding, new signalized intersections, new pedestrian bulbs to reduce the crossing distance, new ADA ramps at each intersection, 50 new native trees, curb-to-curb paving, and new sewer and water pipes.
The 16th Street Improvement Project aims to reduce the 22 Fillmore route travel time by 25% while also enhancing safety and accessibility for the 18,000 customers who ride Muni along the corridor on an average weekday. The eastern end of the 22 Fillmore route will shift to serve the growth in jobs, housing, and hospitals in Mission Bay. It will be rerouted to continue along 16th Street from east of Kansas Street to Third Street and into Mission Bay.
The project also features utility upgrades as well as new trees, sidewalks, and bus shelters to make 16th Street safer and more pleasant for people walking, bicycling, and driving. This project is part of Muni Forward, an ongoing initiative to create a safe, reliable and comfortable experience on and off transit.
The Transportation Authority allocated $5.6 million in half-cent sales tax funding for phase 2 of the project which will begin construction soon and will improve 16th Street between Church and Utah streets.