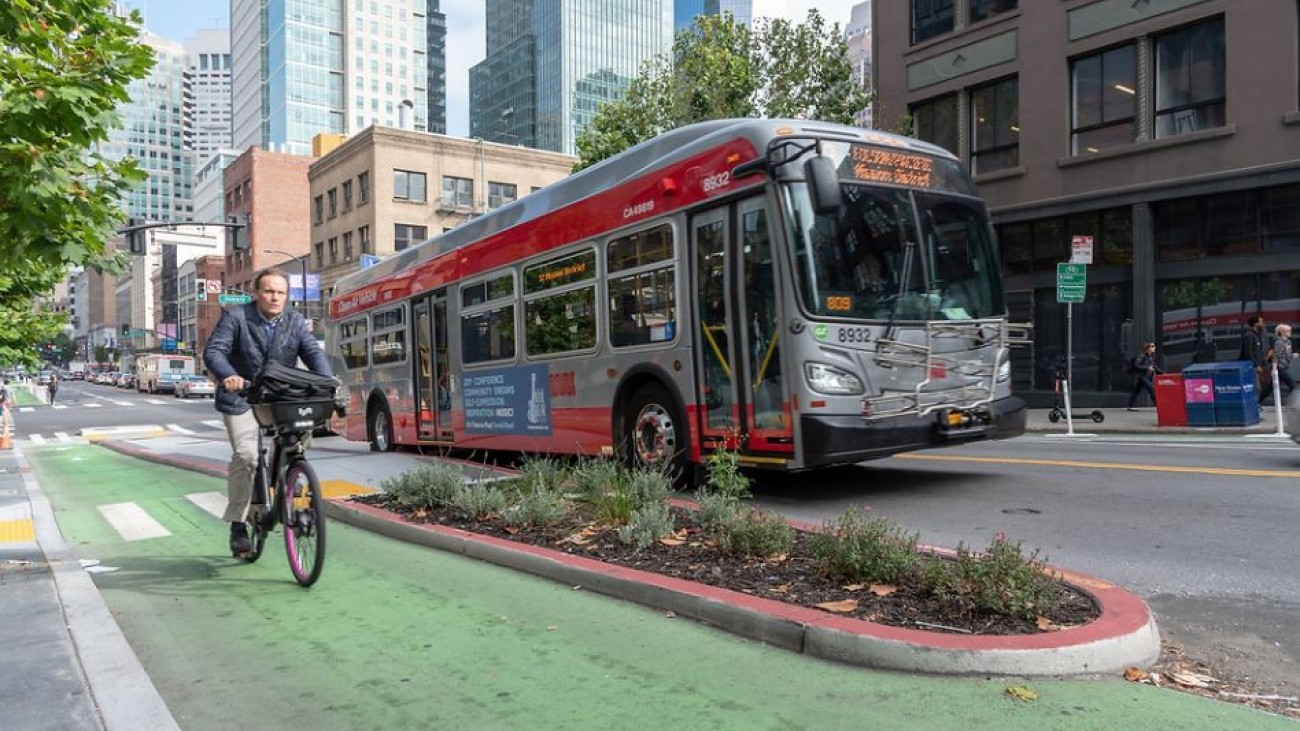 The COVID-19 pandemic has changed the way of life for all San Franciscans, and for the entire world. As the public complies with shelter-in-place, the full impacts are yet to be understood.
At this time, the Transportation Authority is monitoring short-term impacts to our transportation systems and revenue streams closely. While we expect our sales tax and other funds to be significantly affected going forward, the Transportation Authority's strong financial position ensures that we can continue to support the cash needs for a multitude of public works and transit projects across the city.
We are working on keeping capital project delivery moving forward as well as collaborating with partner agencies to ensure San Francisco's needs and priorities are included in federal and state responses to the crisis. To support these items, we held our Transportation Authority Board meeting on April 14 remotely via video conferencing. Visit SFGovTV to view the recording.
Congress recently passed and the President signed the $2 trillion CARES Act-III, which among other things, dedicates $25 billion for transit agencies to respond to COVID-19. We thank Speaker Pelosi and our entire federal Bay Area delegation for their advocacy on behalf of transit providers and their riders. The Metropolitan Transportation Commission estimates that $1.3 billion of this funding will be available for the Bay Area's transit operators, with the Commission slated to take up specific operator allocations on April 22.
The transit relief bill is one step toward keeping our buses and trains running, but there is more work to be done since our transit operators are experiencing 70-90% ridership declines and deep revenue losses over this time last year.
The federal government is discussing two additional relief packages in the coming months, which could include further general relief funds for local governments, and another that may include the reauthorization of the federal transportation bill as an economic stimulus measure. We will continue to coordinate with our city and regional partners to identify San Francisco's priorities and provide input on both of these efforts.