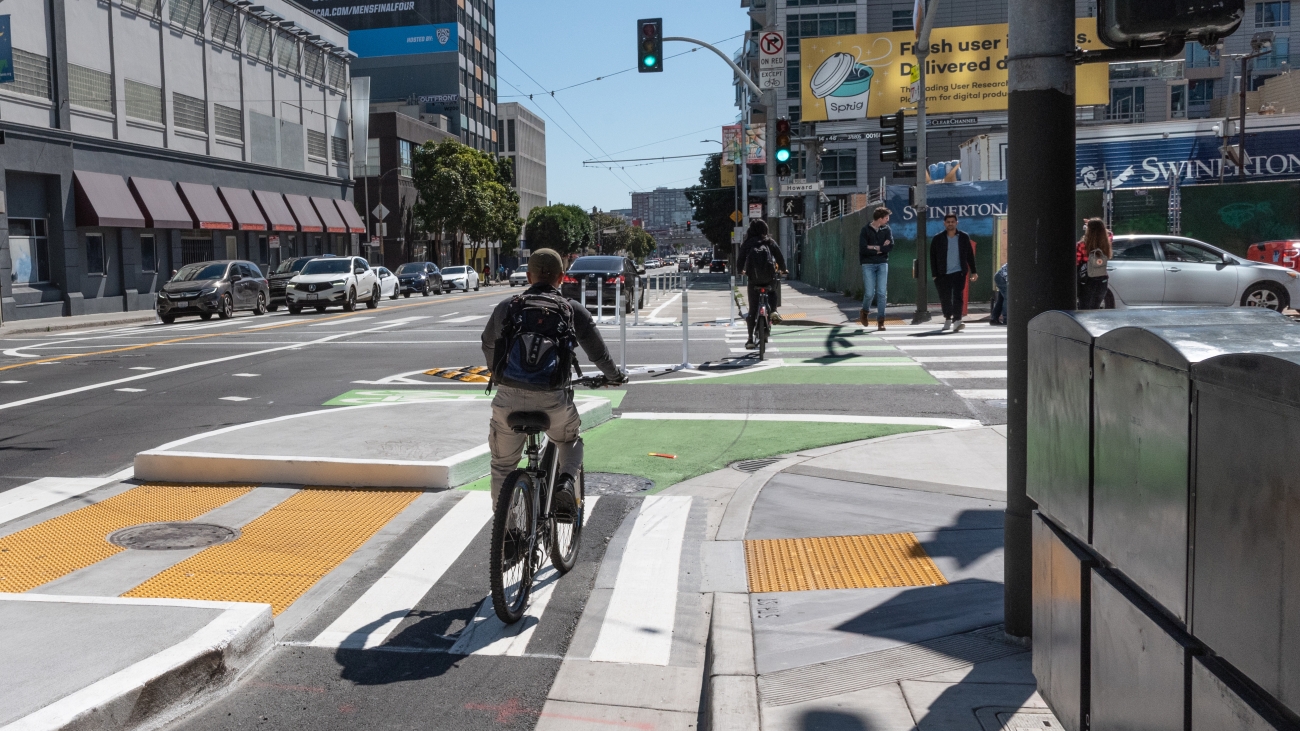 SFMTA began construction for the 5th Street Quick-Build Project this month. The project will improve safety for all users of 5th Street between Market and Townsend Streets in the South of Market neighborhood by installing pedestrian, bicycle, transit, and loading and parking improvements. 
5th Street is on the city's Vision Zero High-Injury Network, which are the 13 percent of streets that account for 75 percent of San Francisco's severe and fatal traffic injuries.
In July 2019, the Transportation Authority allocated $150,000 in funding from the half-cent sales tax for transportation to fund protected bike lanes, daylighting, and signal timing work for 5th Street which were completed in January 2020. The SFMTA expanded the project to include additional safety elements which have begun construction this month, including: 
Four transit boarding islands to increase the reliability of transit services and comfort for waiting passengers 
A raised crosswalk at Minna Street
Sidewalk widening and landscape improvements at residential and commercial development sites such as 5M and the Flower Mart
Construction for these improvements is expected to be complete by September 2022. The Transportation Authority provided over $378,000 in funding to support these expanded safety improvements for 5th Street. 

Resources
5th Street Improvement Project (SFMTA)
San Francisco has vowed to eliminate all traffic-related deaths by 2024 through education, enforcement, and road infrastructure redesign.