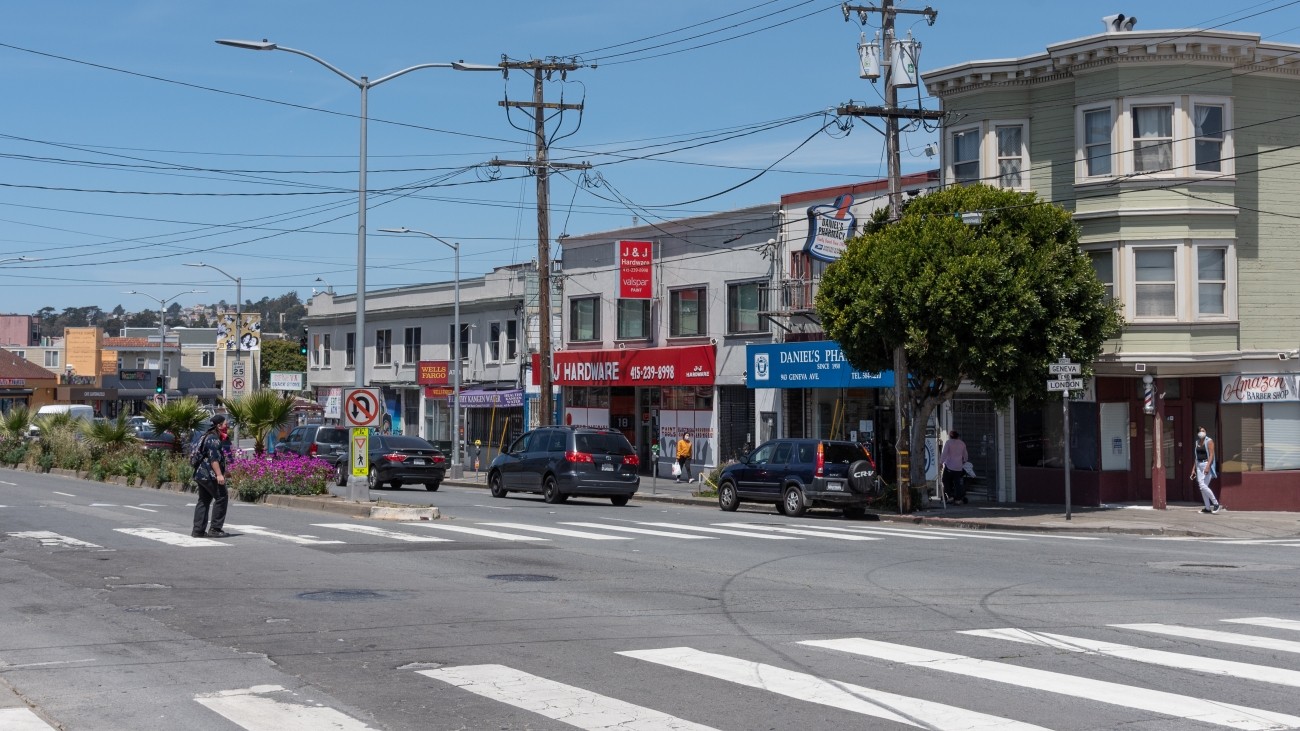 Last month, the Mission Geneva Safety Project began construction in the Excelsior. The project is a community-focused effort led by the SFMTA that will bring pedestrian and bicycle safety, transit reliability, and curb management improvements to the Excelsior District. 
The project features: 
Corner sidewalk extensions to shorten crossing distances
Daylighting along the corridor
Transit bulb-outs
Raised crosswalks
Traffic signal modifications and timing changes
Bikeway improvements on Geneva
Parking and loading changes better optimized to support local businesses
View SFMTA's conceptual designs (PDF)
Mission Street and Geneva Avenue are part of San Francisco's Vision Zero High Injury Network, the 13% of city streets where 75% of the severe and fatal collisions occur. This project will focus on improvements to better connect this vibrant community to the rest of the city with safe, timely, sustainable, and efficient transportation options. In addition, the project will aim to enhance the business district through loading improvements.
The California Transportation Commission approved $8.7 million in grant funding to be allocated to the Mission Geneva Safety Project, as part of their Local Partnership Program Competitive Award. At the request of Transportation Authority Board Member Ahsha Safai (District 11), the Transportation Authority provided $2.3 million in half-cent transportation sales tax funds towards this $20.5 million multi-modal safety project for the Excelsior.
The project is expected to be open for use by 2025.