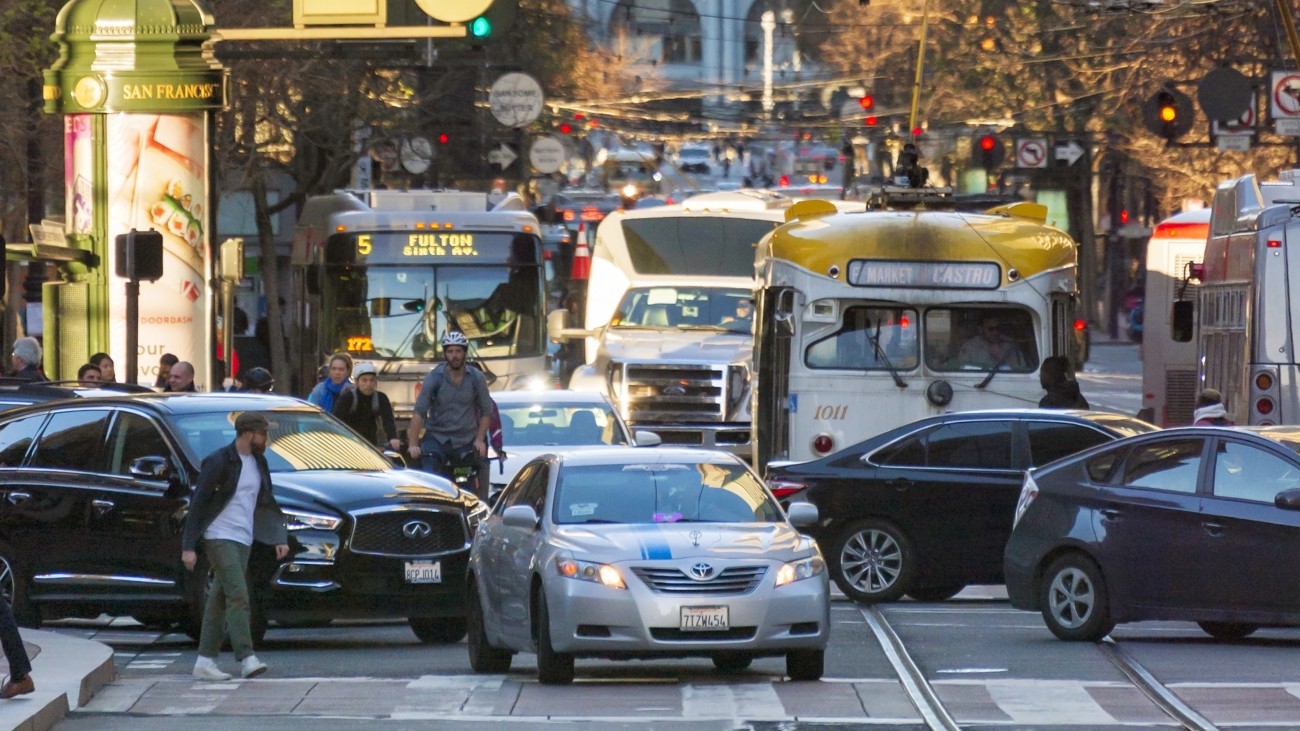 Local Uber and Lyft trips could soon include a surcharge to support transit and safer streets. 
Mayor London Breed and Transportation Authority Chair Aaron Peskin this month introduced a proposed fall ballot measure to tax rides made through Transportation Network Companies (TNCs) like Uber and Lyft. Revenue from the measure would raise about $30-35M  to support safe streets and Muni transit improvements.
"We all know congestion in San Francisco is terrible and everyone needs to be a part of the solution, including the TNC companies, users, and the City," said Chair Peskin, who also serves as District 3 Supervisor. Recent Transportation Authority research estimated that ride-hail vehicles like Uber and Lyft were responsible for over half of the increase in congestion in San Francisco between 2010 and 2016. Employment and population growth were mostly responsible for the remainder of the worsening congestion.
The measure would impose a 3.25% surcharge on all individual rides and a 1.5% surcharge on shared rides that originate in San Francisco. Rides in electric vehicles would be assessed at 1.5% for 5 years, regardless of whether they are individual or shared, in order to encourage adoption of EVs. Future autonomous vehicle TNC services are also subject to the tax. The tax would be in effect for 25 years. 
The proposal was crafted by Mayor Breed and Supervisor Peskin in cooperation with TNC companies Uber and Lyft. Since it would be a dedicated tax with revenues committed to certain types of projects, it would need to pass with a 2/3 vote.
The tax on ride-hail trips was a recommendation from San Francisco's Transportation Task Force 2045, which convened in 2017. The task force identified a $22 billion funding gap for San Francisco's transportation systems from 2019-2045, a gap that will require multiple funding sources to close. 
San Francisco is working to address congestion on multiple fronts. Additional efforts to reduce congestion include the Central Subway project, electrifying Caltrain, expanding Muni and BART fleets, developing freeway carpool and express lanes on US 101/I-280, studying downtown congestion pricing, and more.
Resources