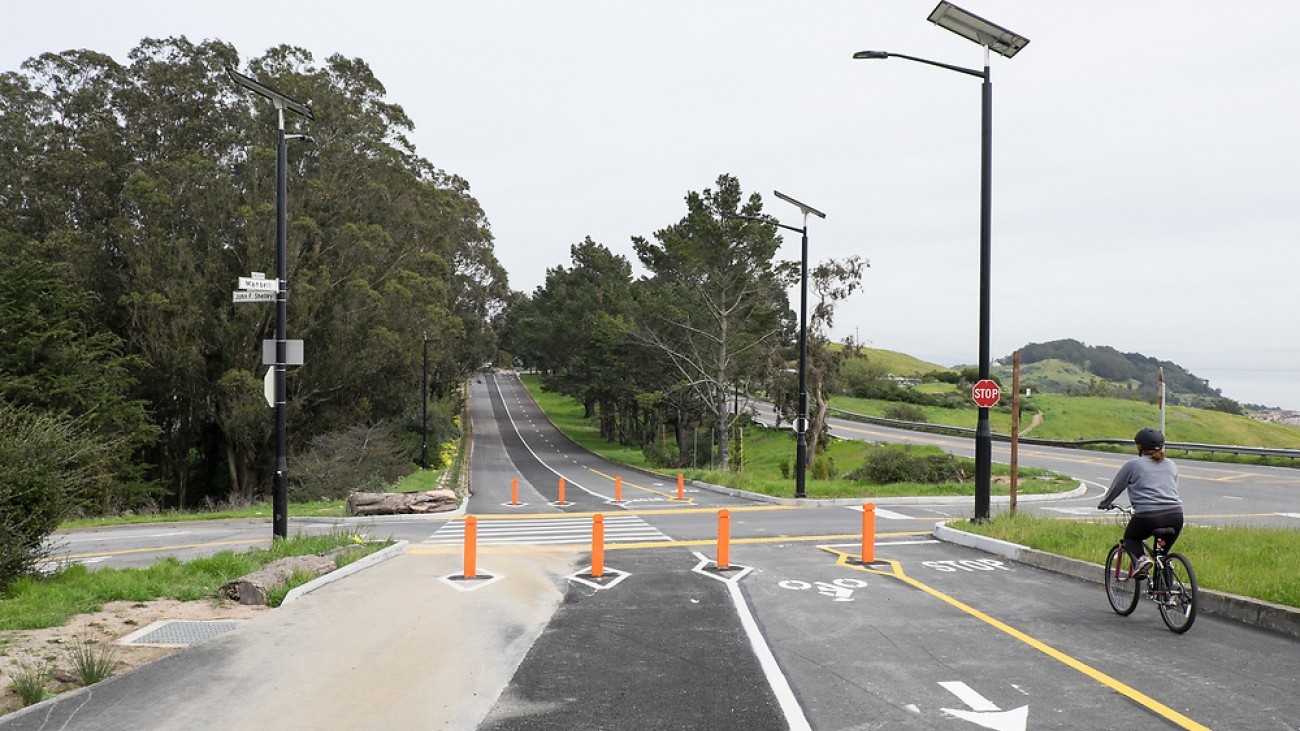 Ten years ago, San Francisco voters approved Prop AA, authorizing the Transportation Authority to collect an additional $10 vehicle registration fee on motor vehicles registered in San Francisco to fund paving, pedestrian safety, and transit reliability and mobility improvements.
Prop AA generates nearly $5 million in revenue every year and is used to fund high-impact projects that quickly provide tangible benefits and improvements. To date, Prop AA has provided funding to over 30 projects, with over 20 projects completed and 16 on the way. 
Some Prop AA program delivery highlights include:
Improved transit and pedestrian connections at the Hunters View affordable housing development
The revitalized 24th Street BART Station plaza
Bike lanes and sidewalks on Arguello in the Presidio
A reimagined Mansell Street which converted two busy lanes of vehicle traffic to permanent pedestrian and bicycle pathways in McLaren Park 
The Transportation Authority leverages the Prop AA program with other local, regional and state funds.
View all projects funded by Prop AA on the MyStreetSF project map.
 
Prop AA Projects
Browse through some highlights of projects supported by the Prop AA Vehicle Registration Fee.