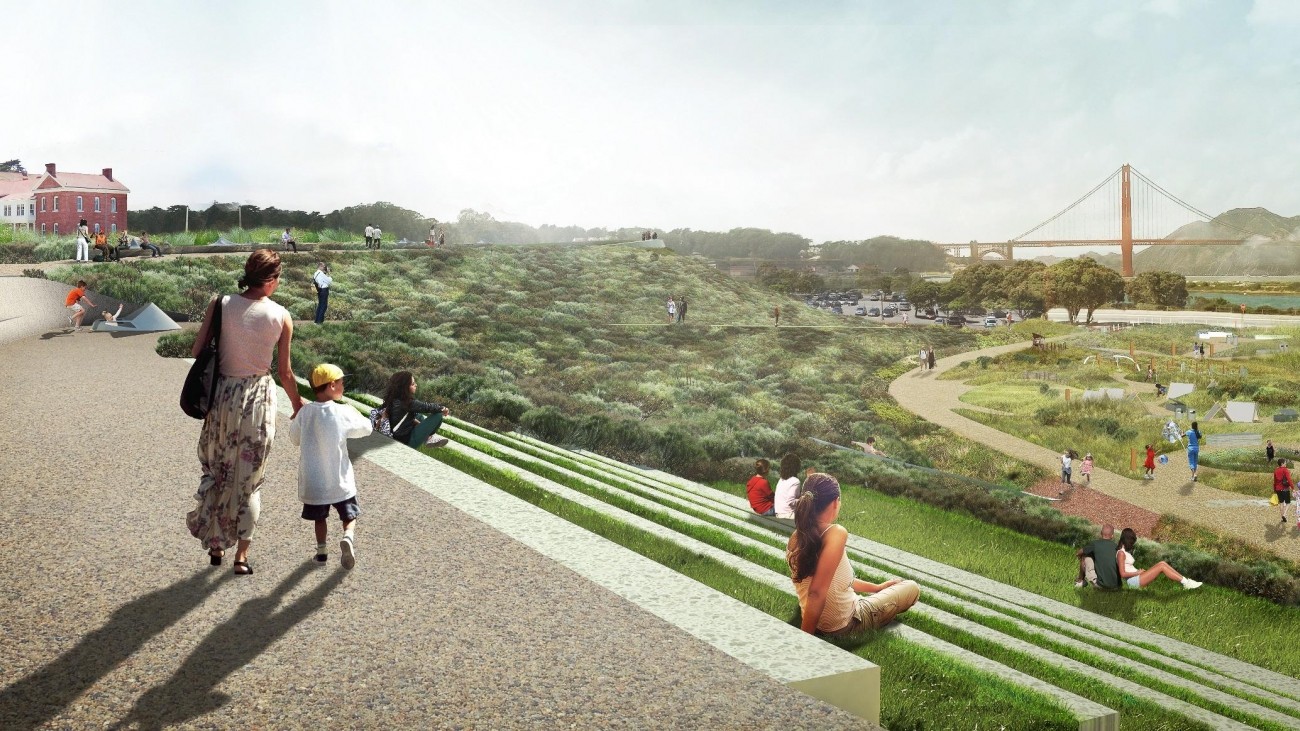 The construction of the Presidio Tunnel Tops project kicked off in November in a "groundmaking" ceremony attended by the Hon. Speaker Nancy Pelosi, the Presidio Trust, the National Park Service, and the Transportation Authority. The new 14-acre park will rest on top of the existing Presidio Parkway tunnels, a project recently completed by Caltrans and the Transportation Authority. 
The tunnels were the concept of renowned landscape architect Michael Painter to replace the old Doyle Drive viaduct that was damaged in the 1989 Loma Prieta earthquake.
The park is set to open in fall 2021 and will feature a play area, a communal campfire circle, picnic areas, and scenic overlooks. The Presidio Tunnel Tops will also serve as a new pathway between Crissy Field and the Presidio; it will allow park visitors to venture where only cars could go before. More than 10,000 community members helped choose the final design for the park. The designer for the new park is James Corner Field Operations, the same firm that designed the High Line in New York (a park built on an old elevated freight rail line).
To learn more about Tunnel Tops visit the project's website.