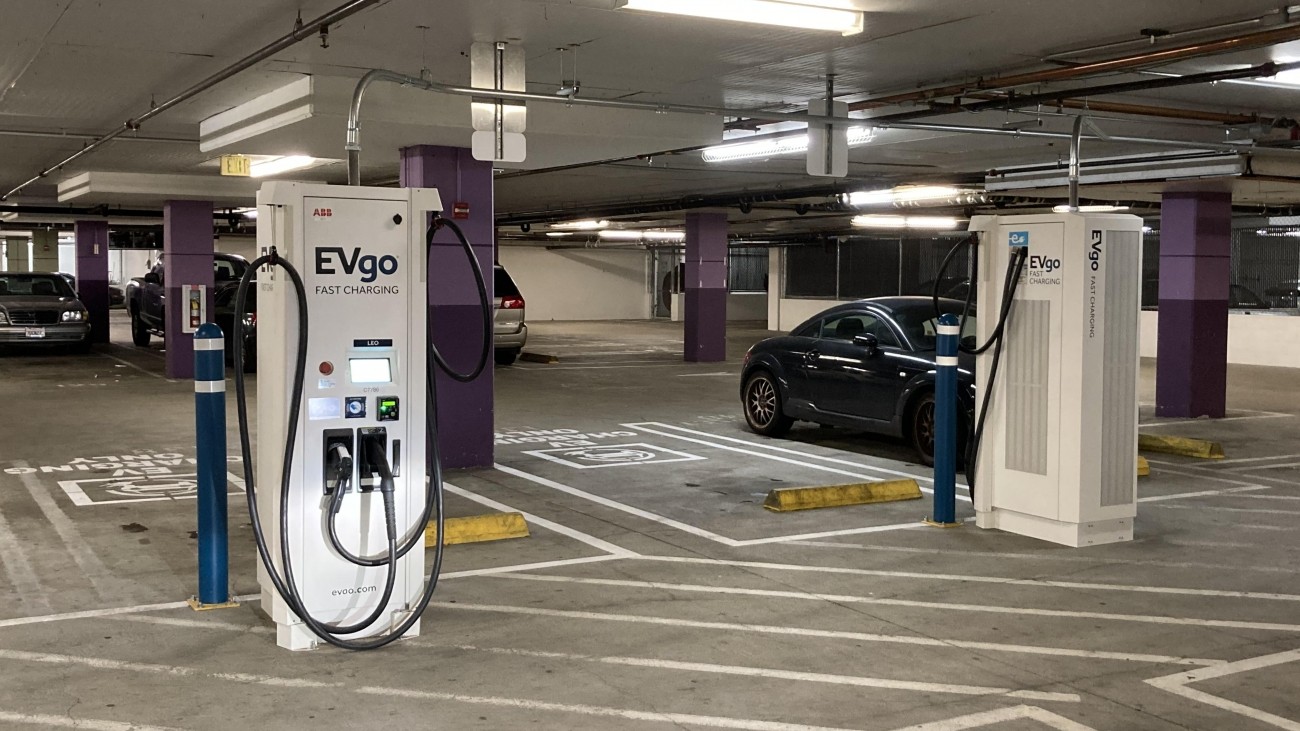 EVgo, a national electric vehicle charging network provider, is installing new fast charging stations with $350,000 in Transportation Fund for Clean Air funds approved by the Transportation Authority. EVgo is leading the project in partnership with SF Environment.
New charging stations are open for use at Lucky Supermarket's parking garage on Fulton Street. New charging stations have also been permitted and will be constructed at Safeway's parking lot on 7th Avenue by May 2021. The charging stations will be accessible to residents, employees, and visitors to the area. Locations for these charging stations were determined using data from San Francisco's Planning Department to identify areas of the city that do not have many existing charging options. 
To find an electric vehicle charging station near you, check out this map. 
Resources
Clean Vehicle Infrastructure (SF Environment)