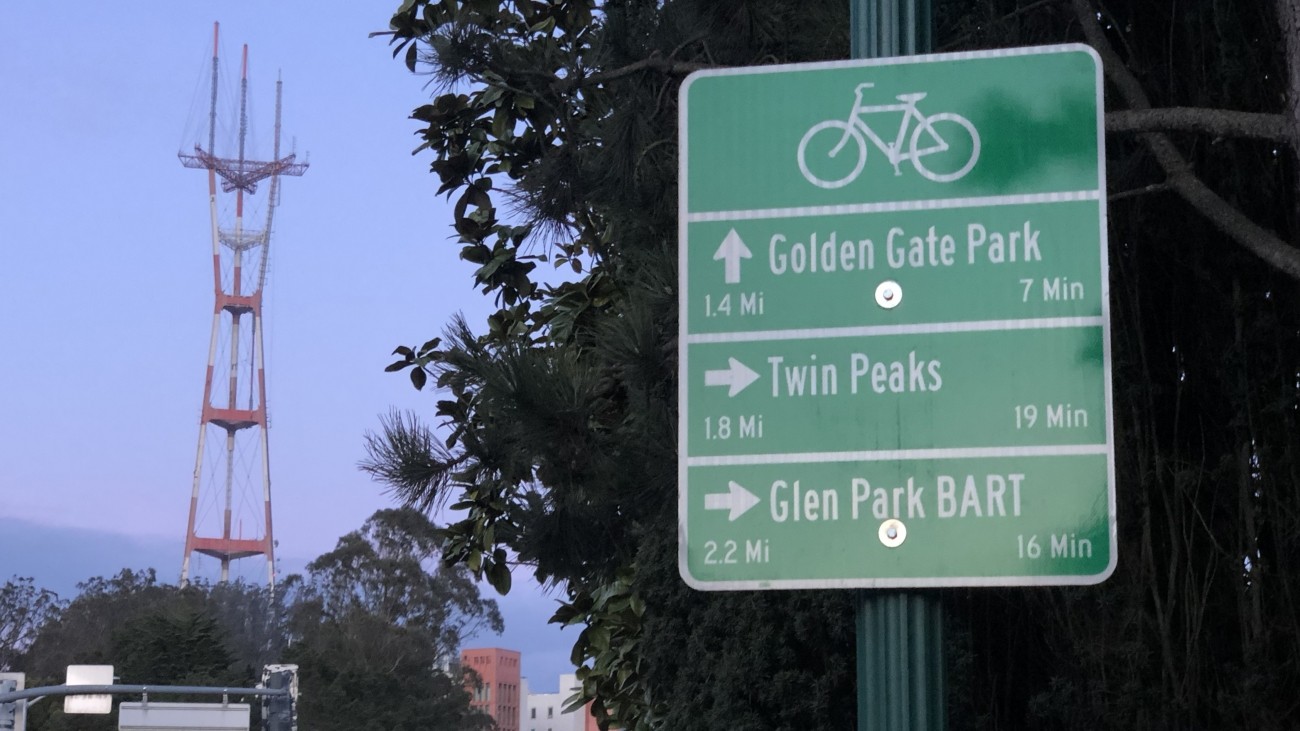 The SFMTA's Bike Wayfinding Project upgraded the almost 30-year-old bike wayfinding signs citywide with a next-generation design that is easier to read and provides time/distance estimates. The agency installed approximately 1,200 new signs around San Francisco over the past two years. The Transportation Authority funded these new signs with San Francisco's half-cent sales tax for transportation.
The wayfinding signs are designed to help people confidently and comfortably navigate their way around the city by providing directions to nearby bike routes and popular destinations, including transit stations, parks, libraries, and other neighborhood places.
"The signs are especially useful for those new to bicycling in the city. They also serve as a reminder that biking to your destination could be a convenient option," said Mark Dreger, Senior Planner at SFMTA. "We want people to see these signs and think, 'Wow, Golden, Gate Park is only 10 minutes away if I bike there.''"