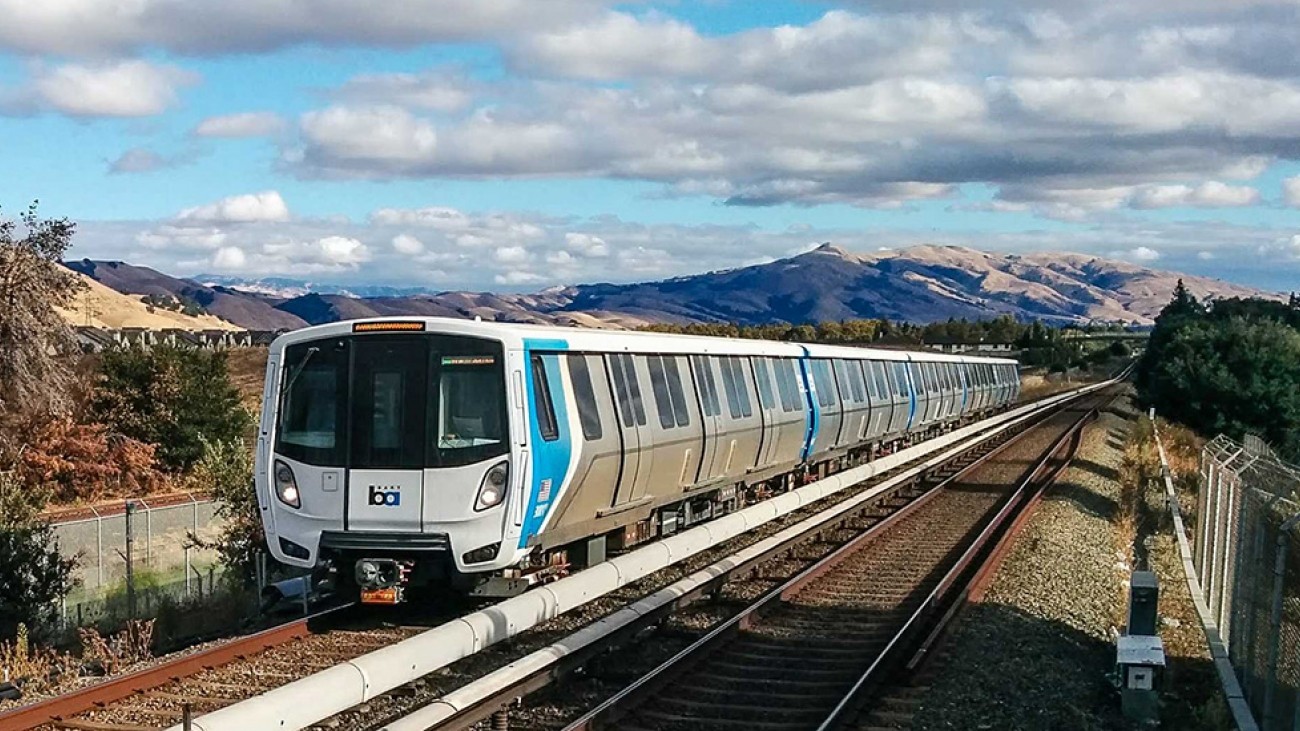 The California State Transportation Agency this week awarded $157 million to the Bay Area to support transformative transit and rail projects. The amount, representing 31% of the statewide total, comes from the Transit and Intercity Rail Capital Program. The funds are provided through the SB1 Road Repair and Accountability Act of 2017, and from Cap and Trade program proceeds.
Muni, BART, and WETA Grant Awards
The Bay Area grant funding will go to Muni, BART and WETA to ensure the full development of the BART Core Capacity investment in the Transbay crossing, allowing up to 30 trains per hour in each direction and an additional 200,000 passengers per day to use BART; provide for faster and more reliable journey times on Muni's surface rail lines as part of the Muni Forward program; and invest in zero-emission ferry service to Mission Bay.
Transportation Authority Board Chair Aaron Peskin (District 3) said, "We are grateful to the State for making these investments in Muni, BART and Bay Ferry services in recognition of their essential role connecting the Bay Area. These grants will make transit more reliable, resilient and safe for regional and local San Francisco riders, as well as help support our transition to economic recovery."
Here is breakdown of the Bay Area's funding distribution:
Muni will receive $40 million in funds for the J and M lines, and $1.1 million for project development for train control. Muni will use the funding to improve reliability, efficiency, and travel times for the J Line and M Line via a comprehensive package of capital investments, service changes, and stop consolidations. Preliminary engineering will begin 2020 and construction will begin 2023-2025 for the J line and 2024-2026 for the M Line.
"My office hears from frustrated J-Church riders on a near daily basis, so I'm thrilled that the J will be receiving State funds for an upcoming MuniForward project to help deliver the reliable, efficient transit service our residents deserve," said Transportation Authority Board Member Rafael Mandelman (District 8). "These funds will support critical improvements to the J, and further the recommendations of the Muni Reliability Working Group I helped to convene last year. Especially in these uncertain times, I am grateful to the State for supporting our public transit system."
Transportation Authority Board Member Norman Yee (District 7), a long-time champion of improving the M-Oceanview Muni light rail line, including potential subway plans, also expressed his appreciation: "For so many of my district's residents, the M-Oceanview is a critical link to work, school, shopping and more. The funds will support near term improvements to improve reliability, access and travel times."
The Muni Train Control Upgrade Program will use $1.1 million in grant funds to modernize the over 20-year old train control system to a communications-based train control system. The program is currently in the planning stage and implementation is set to be phased 2022 through 2028.
BART will receive $107 million to implement its Transbay Corridor Core Capacity Program.
The project includes four elements:
purchasing 306 additional Fleet of the Future railcars
a new communications-based train control system that will improve train frequency
a new railcar storage yard at the Hayward Maintenance Complex
additional traction power substations to provide the additional power needed for the more frequent service 
The Transbay Corridor Core Capacity Project will allow BART to operate up to 30 ten-car trains per hour in each direction in the existing tube, maximizing efficiency in the most heavily used part of its system.
WETA will receive $9 million for new ferry service between the Downtown San Francisco Ferry Terminal and the Mission Bay Ferry Landing. An all-electric vessel and related shoreside charging infrastructure will provide a critical 2.6-mile link between the Mission Bay and Downtown. It will increase ferry transit ridership by providing transit connectivity between the East Bay, Downtown San Francisco and the new major employment, housing, and entertainment venues in Mission Bay. This project will start final design in July 2020 and be operational in mid-2022.