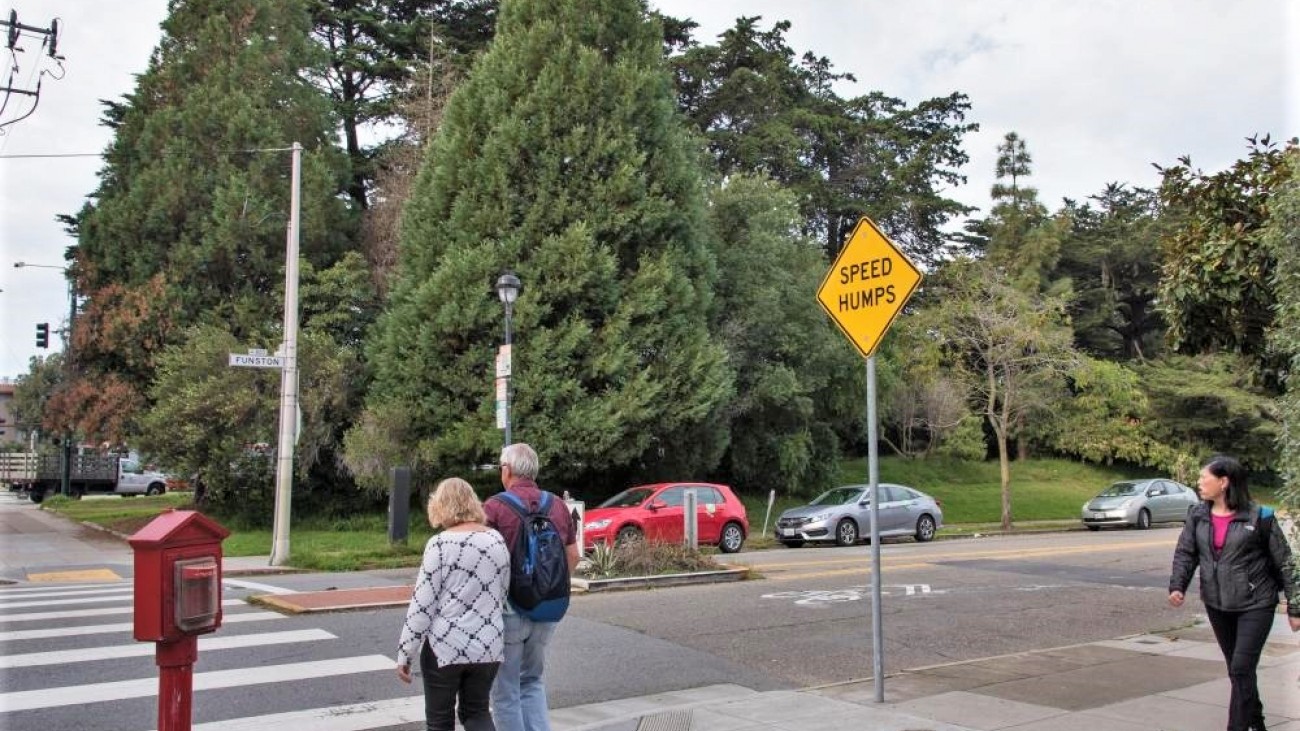 SFMTA's Vision Zero Proactive Traffic Calming Program aims to enhance the safety of residential streets for seniors, people with disabilities, and all other travelers by designing traffic calming measures to slow speeding vehicles.
This traffic calming program will identify and prioritize neighborhoods where seniors and people with disabilities are more at risk for a severe injury or fatality resulting from a traffic collision. The neighborhoods selected for the program are based on a planning effort led by the Department of Public Health to address safety for seniors and people with disabilities since these individuals are particularly vulnerable and face higher risks of severe and fatal traffic injury.
Traffic calming measures to reduce speeding and increase safety include speed humps, speed cushions, speed tables, raised crosswalks, median islands, traffic circles, changes to lane widths, and lane shifting. You can watch the SFMTA staff presentation to the Transportation Authority's Vision Zero Committee about this program here (starts at 57:43). The Transportation Authority funds this program through San Francisco's half-cent sales tax for transportation.
SFMTA staff seek input on areas that they should focus on, and intend to undertake robust engagement with seniors and people with disabilities in each project location. The project team will also engage other vulnerable populations like monolingual residents who would benefit from the improvements. The SFMTA is currently working on traffic calming improvements in the Excelsior and Central Richmond neighborhoods and will soon begin working on traffic calming improvements in the Ingleside and Visitacion Valley neighborhoods.
Resources
SFMTA's Vision Zero Proactive Traffic Calming Program Presentation (PDF)