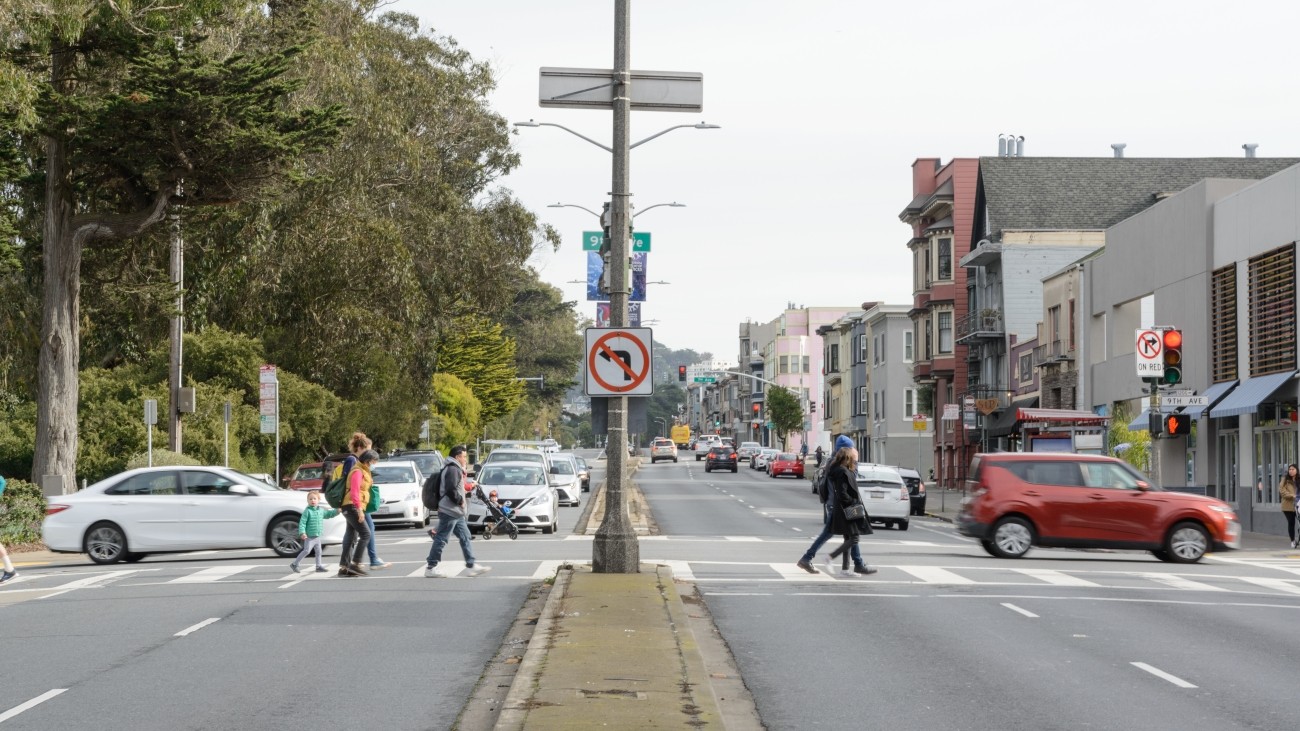 The Transportation Authority Board approved over $300,000 in half-cent sales tax funds and over $4.4 million in TNC Tax funds to support SFMTA's Vision Zero Quick-Build Program. The program installs quick-to-deliver reversible and adjustable traffic measures to improve pedestrian and bicycle safety on the Vision Zero High Injury Network. These quick-build measures may include painted safety zones, protected bike lanes, signal modifications, parking and loading changes, and more.
The $4.8 million in total funding will support design and construction of eight corridor projects identified at high-need locations. Programmatic spot improvements throughout the city and outreach and evaluation efforts will also be supported by this funding. Projects are located at: 
Beach Street, The Embarcadero to Van Ness Avenue
Larkin Street, Market Street to Geary
Cesar Chavez Street, Pennsylvania to Maryland
Clarendon Avenue, Laguna Honda to Johnstone 
Guerrero Street, Market Street to 20th Street Attachment 5
Lincoln Way, 22nd Avenue to Great Highway 
JFK Drive Connections (John F Kennedy Drive, Kezar Drive to Stanyan Street; Oak Street, Stanyan Street to Shrader Street; Fell Street, Shrader Street to Stanyan Street)
Access Improvements (Golden Gate Avenue; Leavenworth Avenue; Williams Avenue)
All corridor projects will be completed on a rolling basis and all are anticipated to be open for use by fall 2025.
Resources
February 28 Transportation Authority Board (Item 6)
April 25 Transportation Authority Board (Item 8)
 
San Francisco has vowed to eliminate all traffic-related deaths by 2024 through education, enforcement, and road infrastructure redesign.