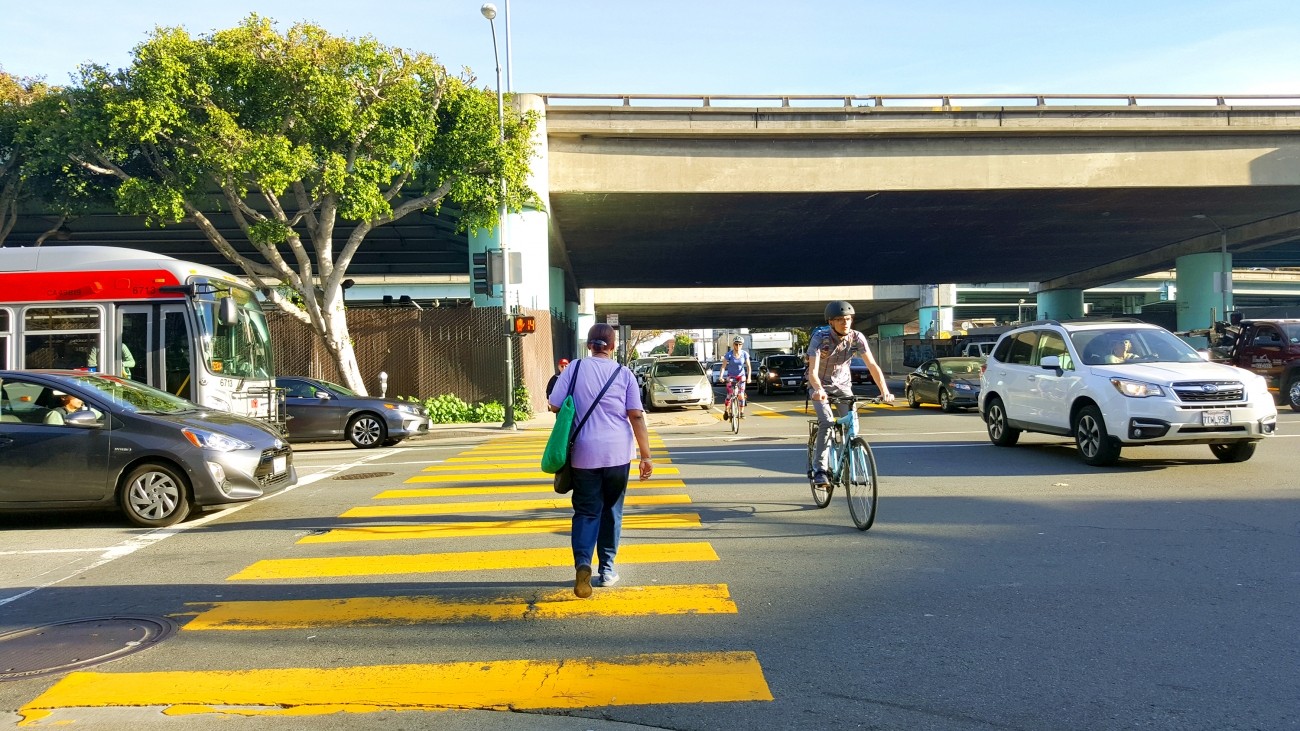 Updated July 23, 2019
There are many intersections in San Francisco's South of Market neighborhood where freeway on- or off-ramps intersect city streets. Many of these ramps are located close to public schools, single room occupancy hotels, and senior centers, which are frequented by populations at high risk of injury from traffic collisions.
The Transportation Authority is examining ways to reduce conflicts and increase safety where the freeway system connects with our local streets in partnership with community members, SFMTA and Caltrans. Many recommendations from the first planning effort — Vision Zero Ramps Study 1, which focused on 5 high-injury intersections — are being designed or constructed. Continuing that effort, the Transportation Authority and our partners have now undertaken planning on another 10 locations, in our Vision Zero Ramps Study 2.
Over the past year, we asked people who travel in San Francisco's SoMa neighborhood what street safety improvements they'd like to see at this second set of locations where freeway on and off-ramps meet city streets. We received feedback from nearly 1,000 residents, businesses, and community organizations through an open house, online survey, stakeholder meetings, and on-the-ground outreach.
Based on this input, a review of collision factors at each intersection and technical consultations with the SFMTA, we drafted safety proposals for  each location. After sharing our recommended designs with the community, we refined and analyzed the improvements and developed cost estimates for each project, for consideration by Caltrans and local implementing agencies. 
Recommended Design Improvements: Study 2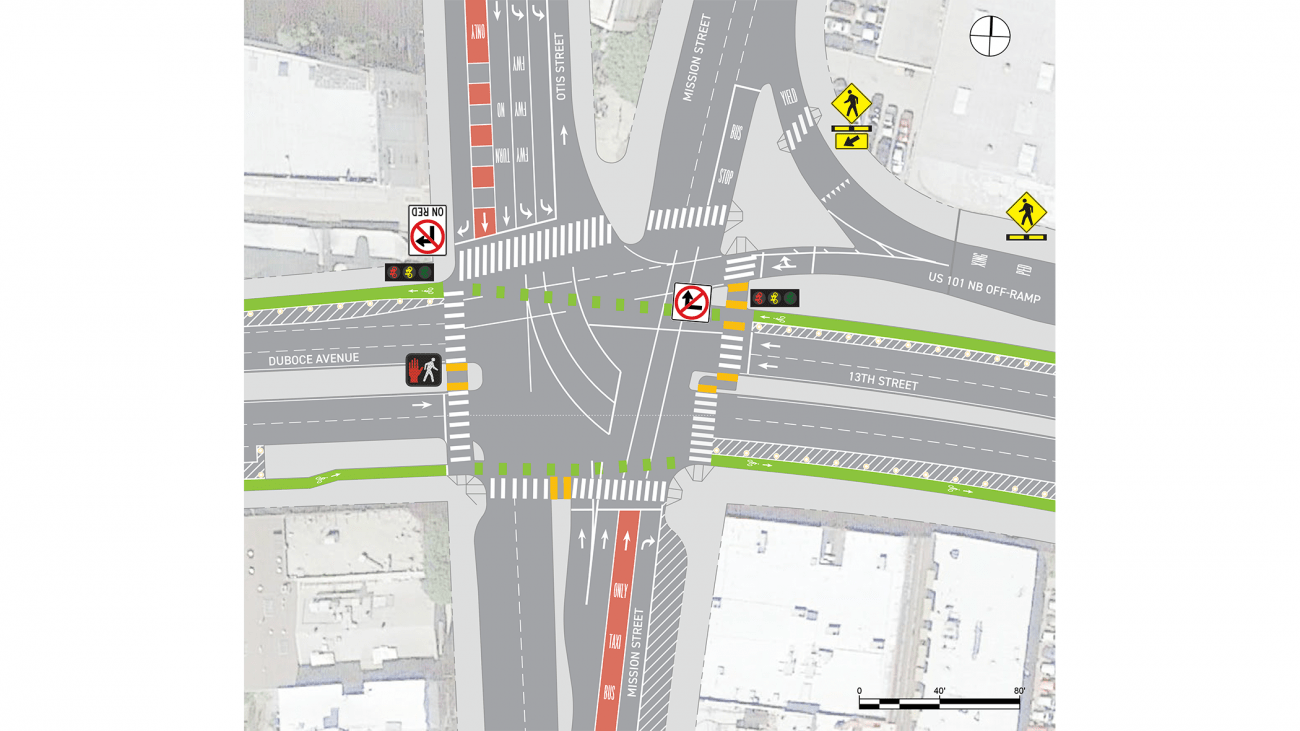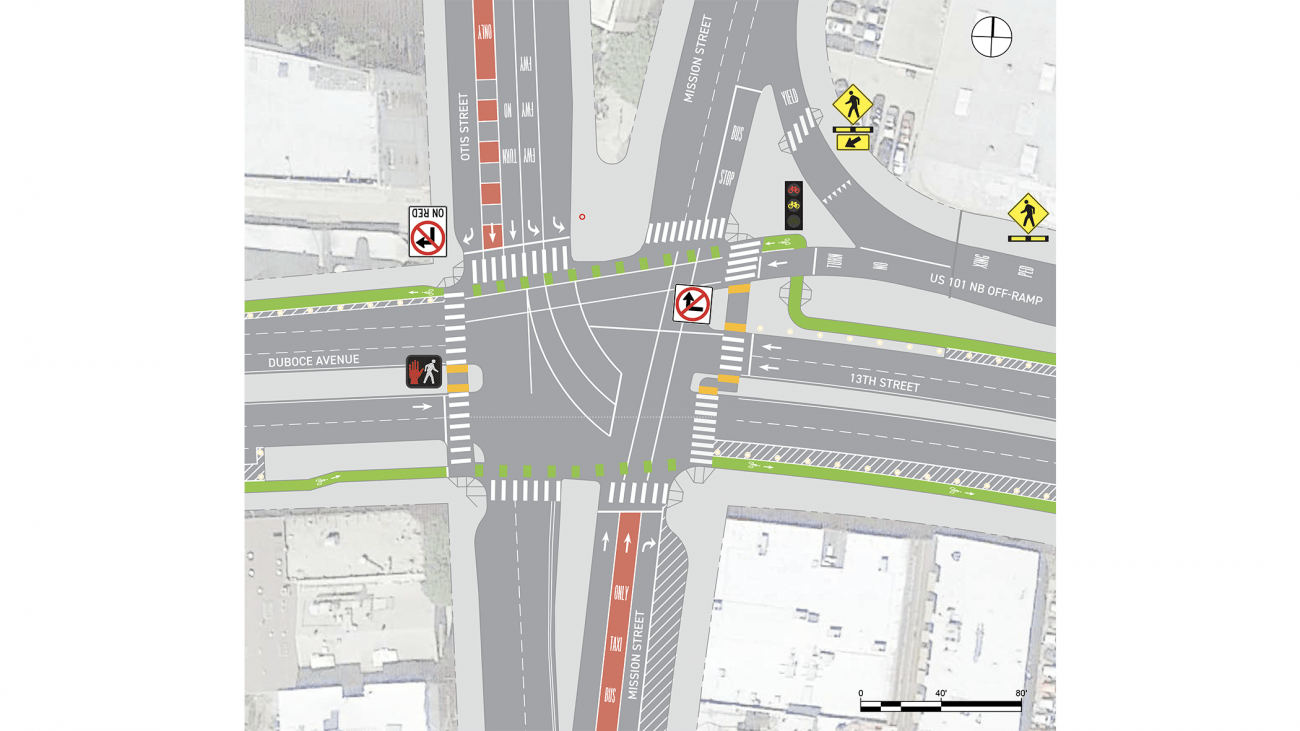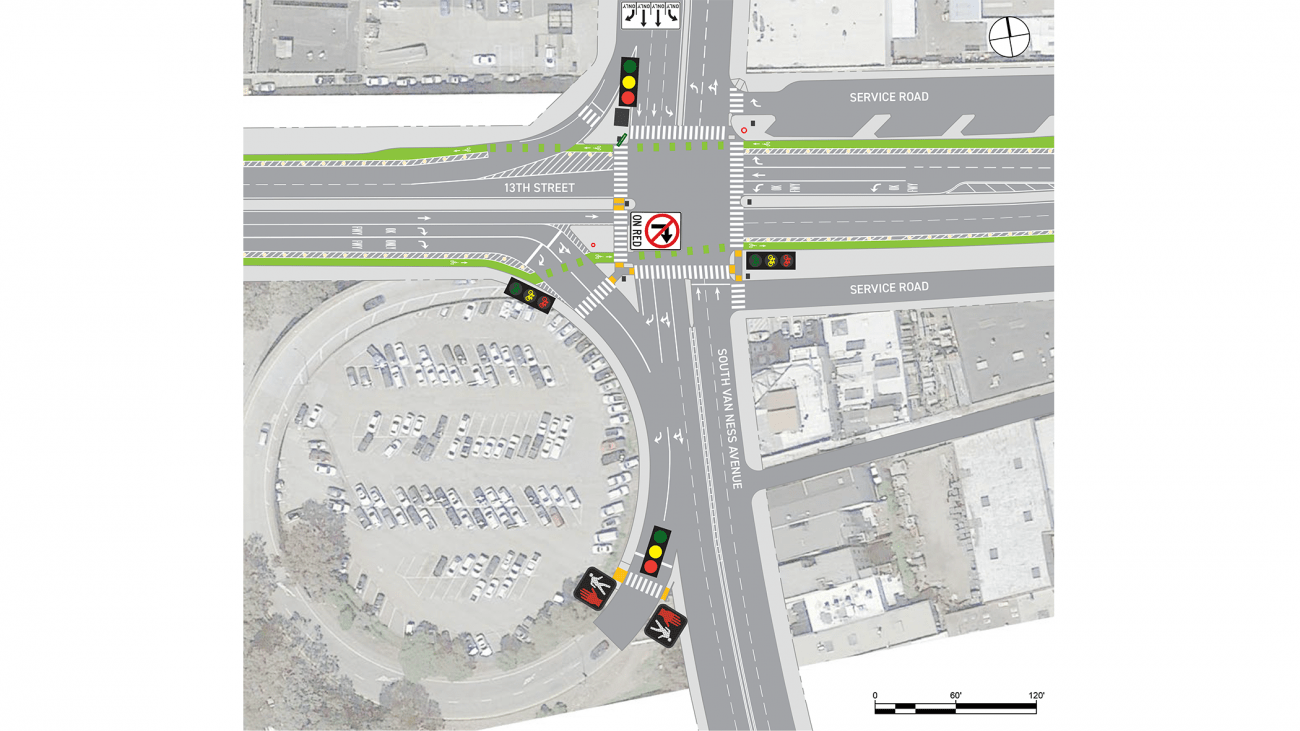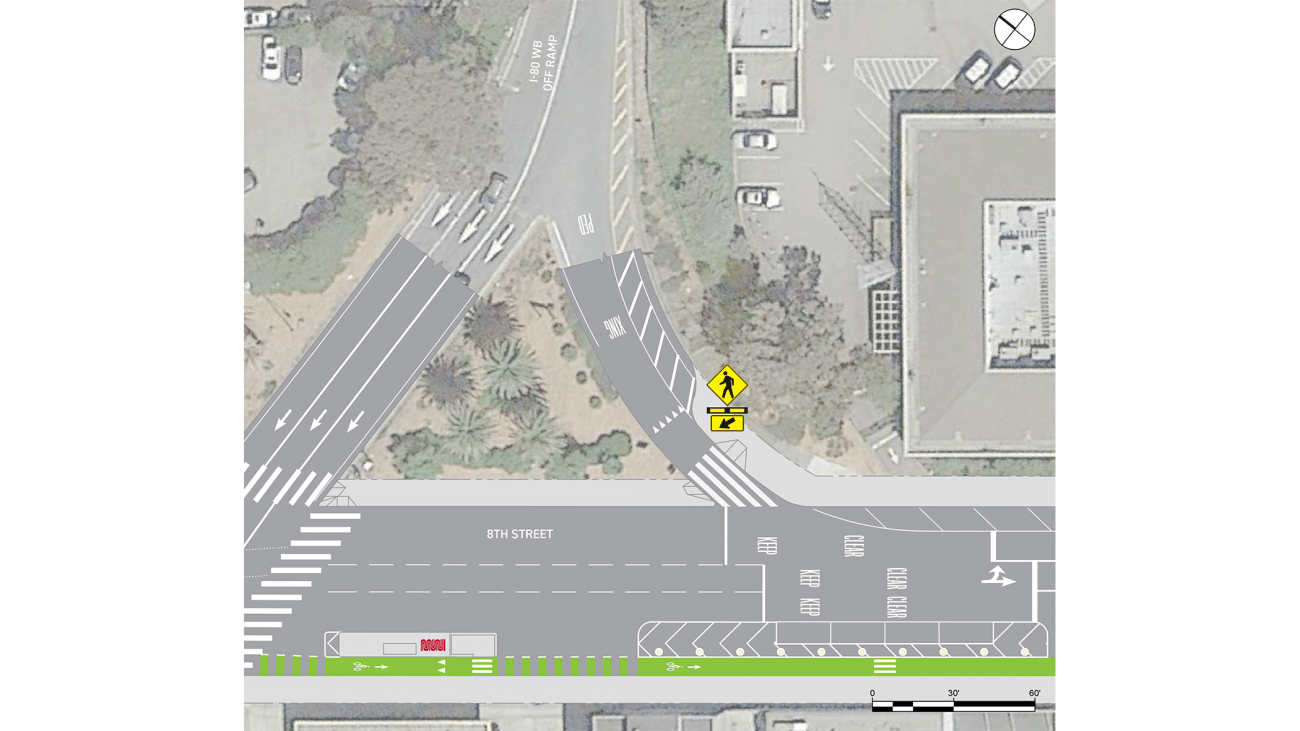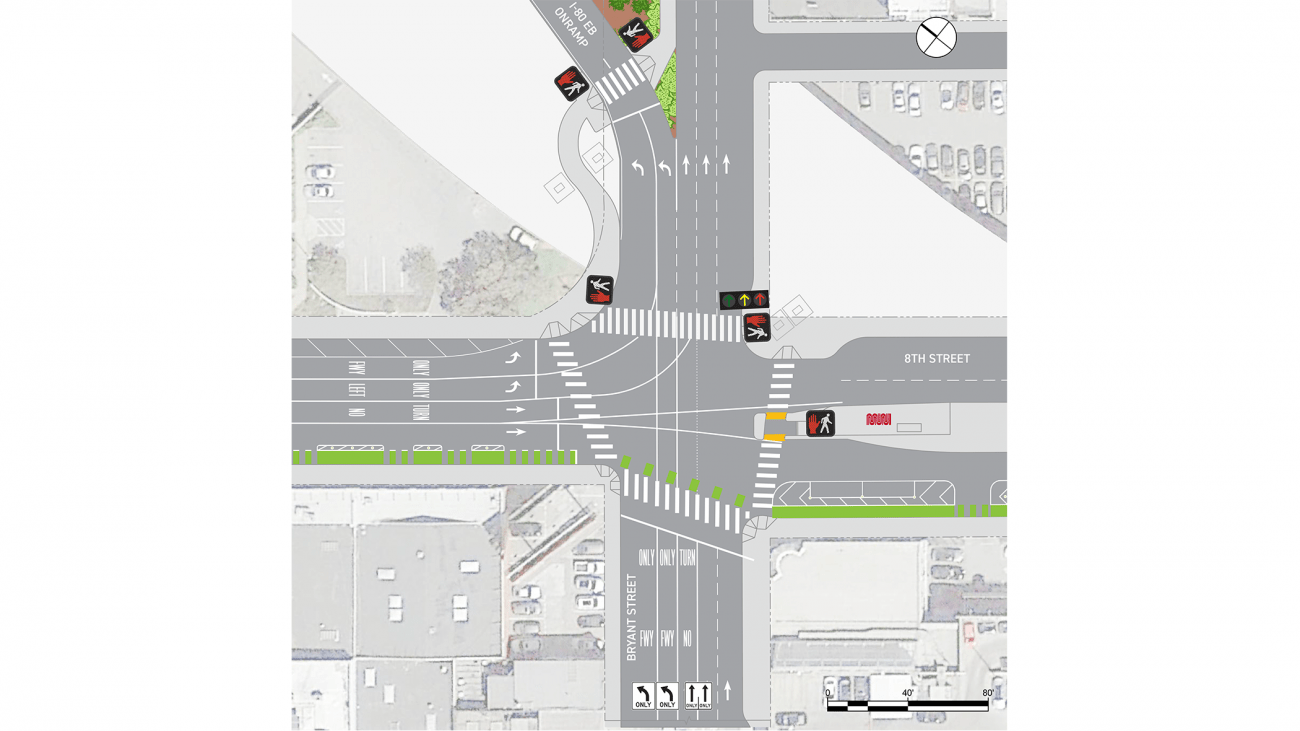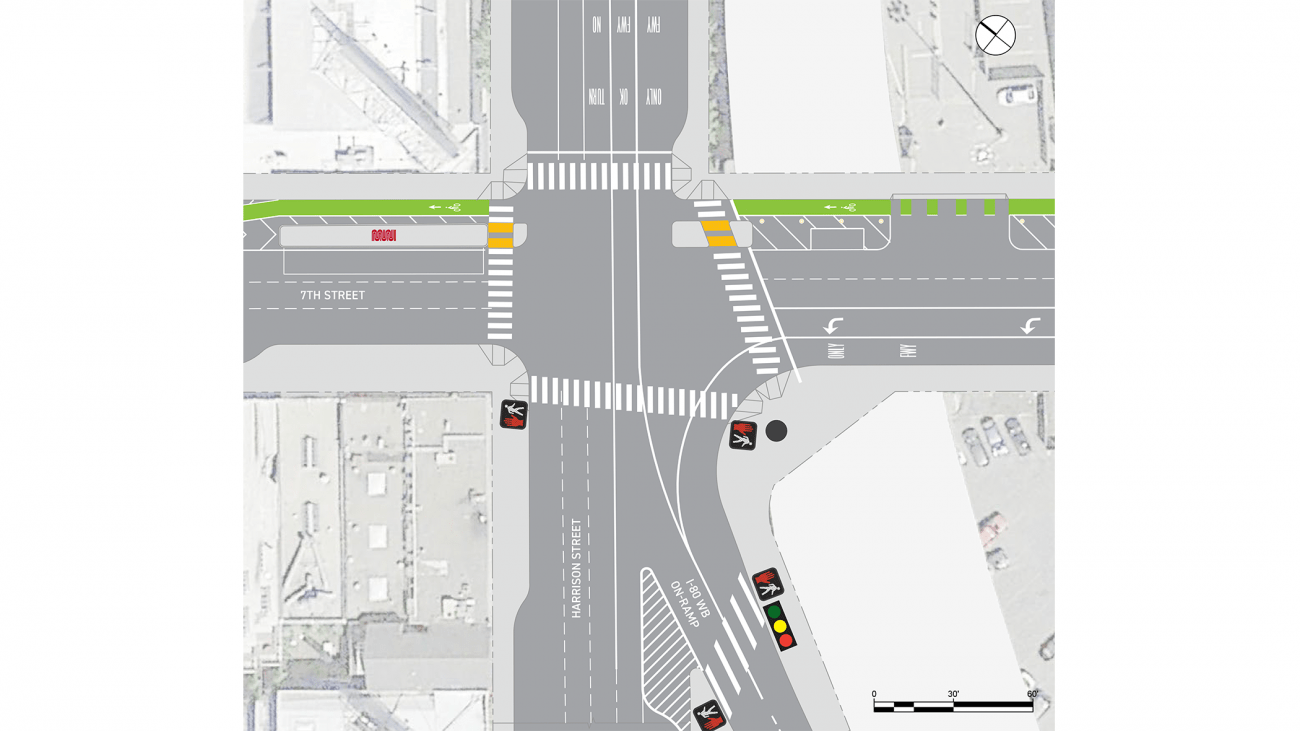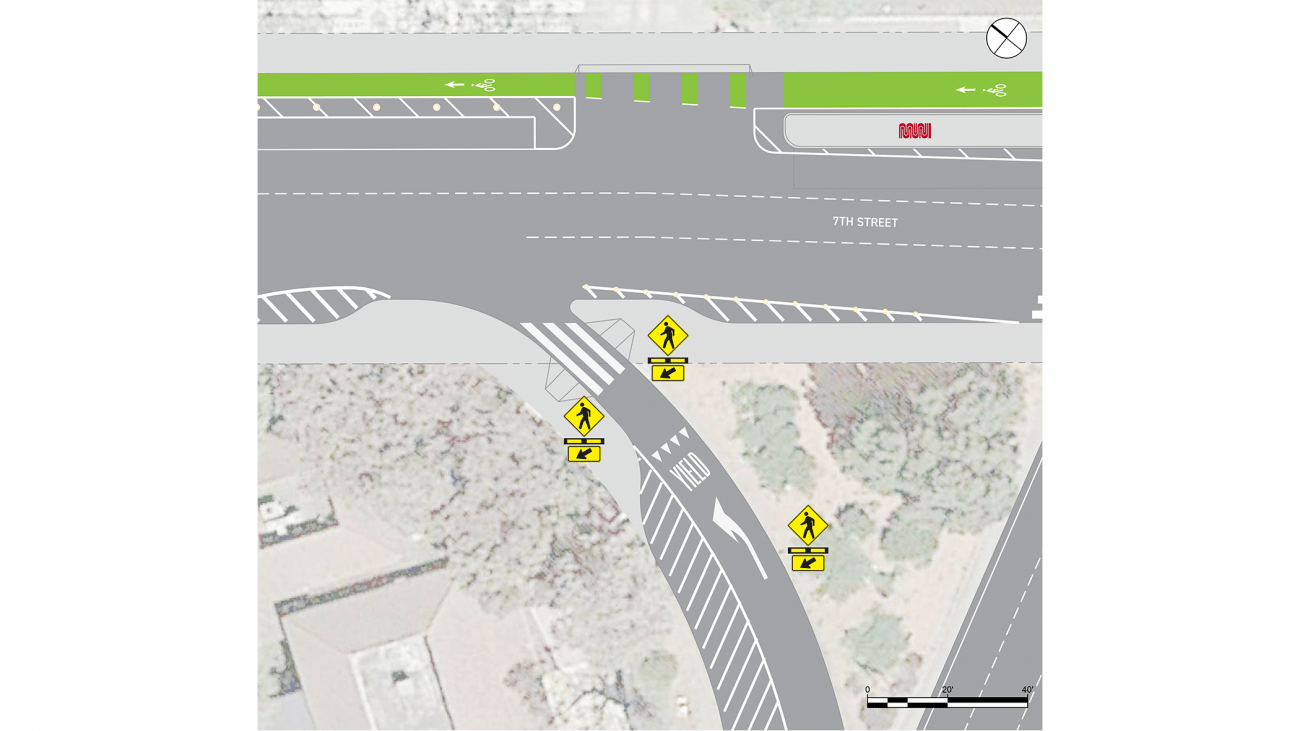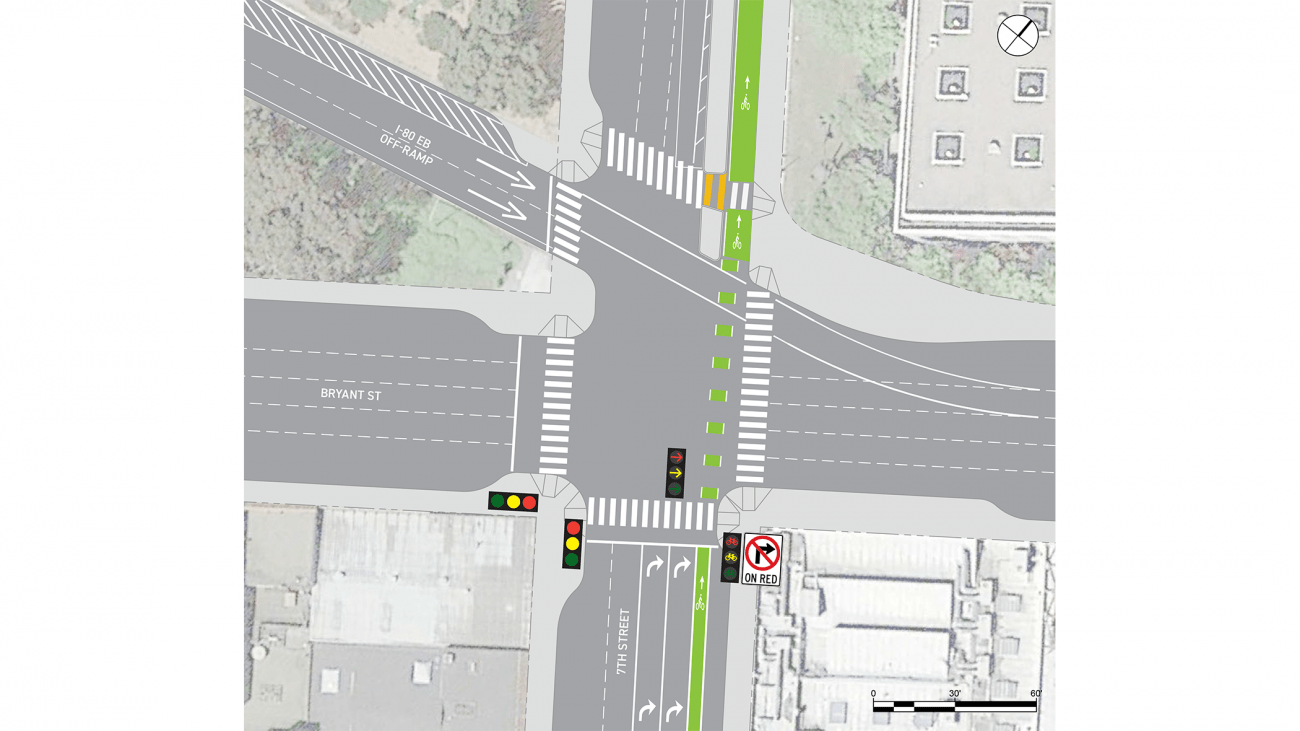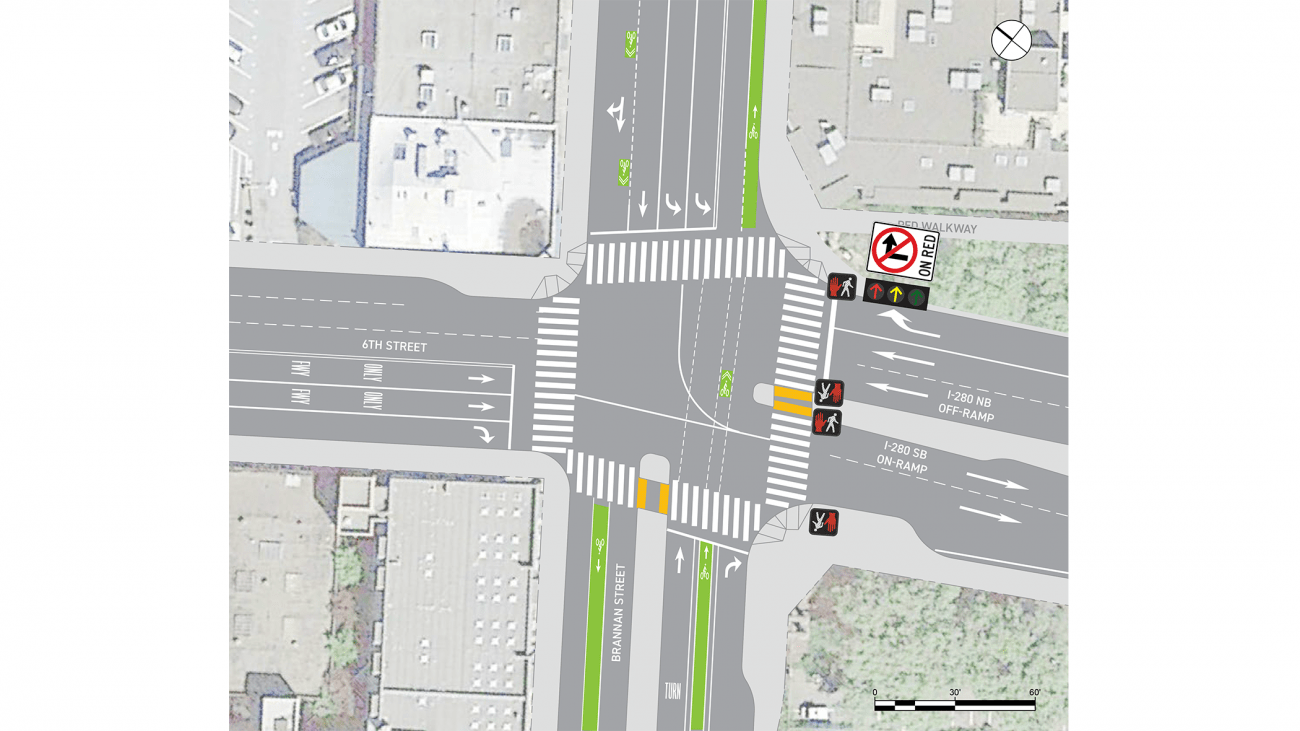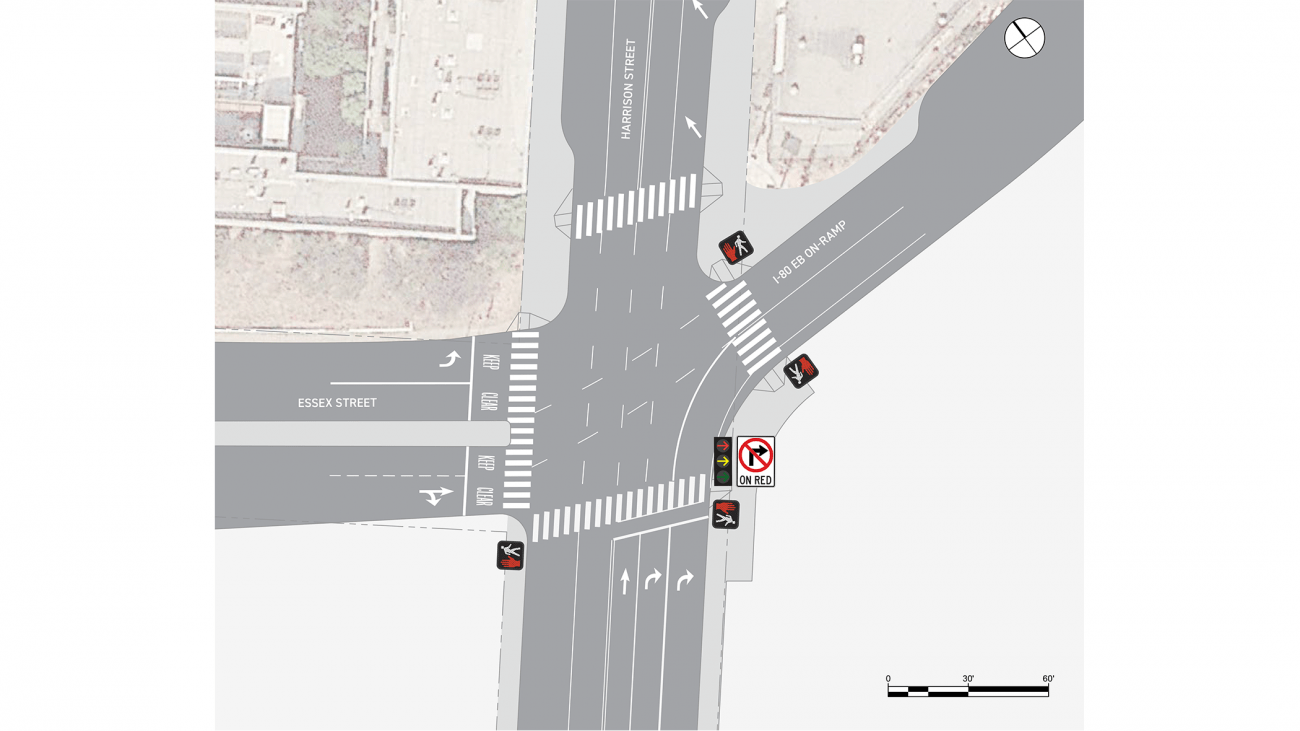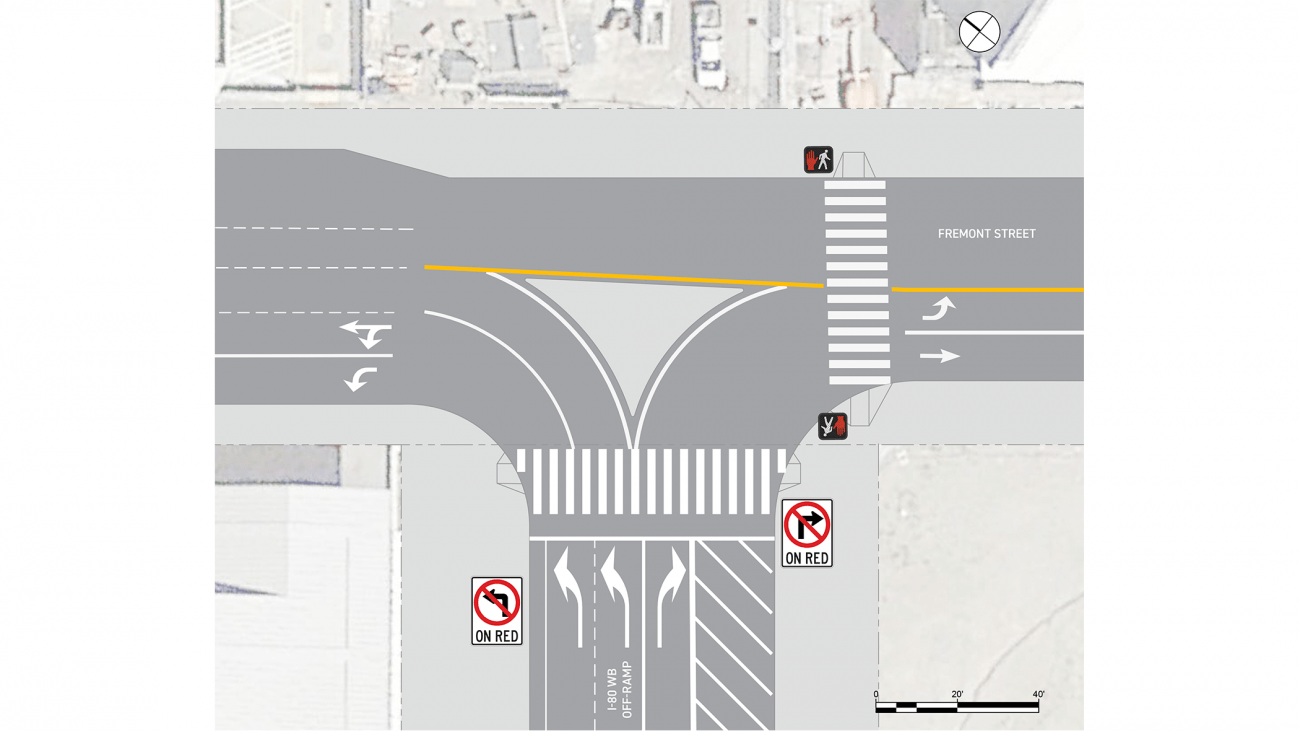 Some of these upgrades, such as improved striping and signage, can be implemented within the next two years. And some improvements are already on their way: In June, the Transportation Authority Board allocated Neighborhood Program funds to implement near-term improvements along 7th and 8th Streets, at Transportation Authority Commissioner and District 6 Supervisor Matt Haney's request. Near-term improvements at the other intersections will be funded through local sources. Meanwhile, we will work with partner agencies to secure funding and Caltrans design approvals for the more significant infrastructure upgrades we've recommended.
We presented these proposals and a draft study report at our Citizens Advisory Committee meeting on Wednesday, June 26 and to the Transportation Authority Board for an initial reading on Tuesday, July 9 and for a final reading on Tuesday, July 23. The board gave final approval of the report on July 23.
This study was funded by a Caltrans Sustainable Transportation Planning Grant and San Francisco's half-cent sales tax for transportation.
Resources
Recommended improvements (PDF)
Draft study report (PDF)
Visit our project page to learn about improvements happening in other SoMa freeway intersections.