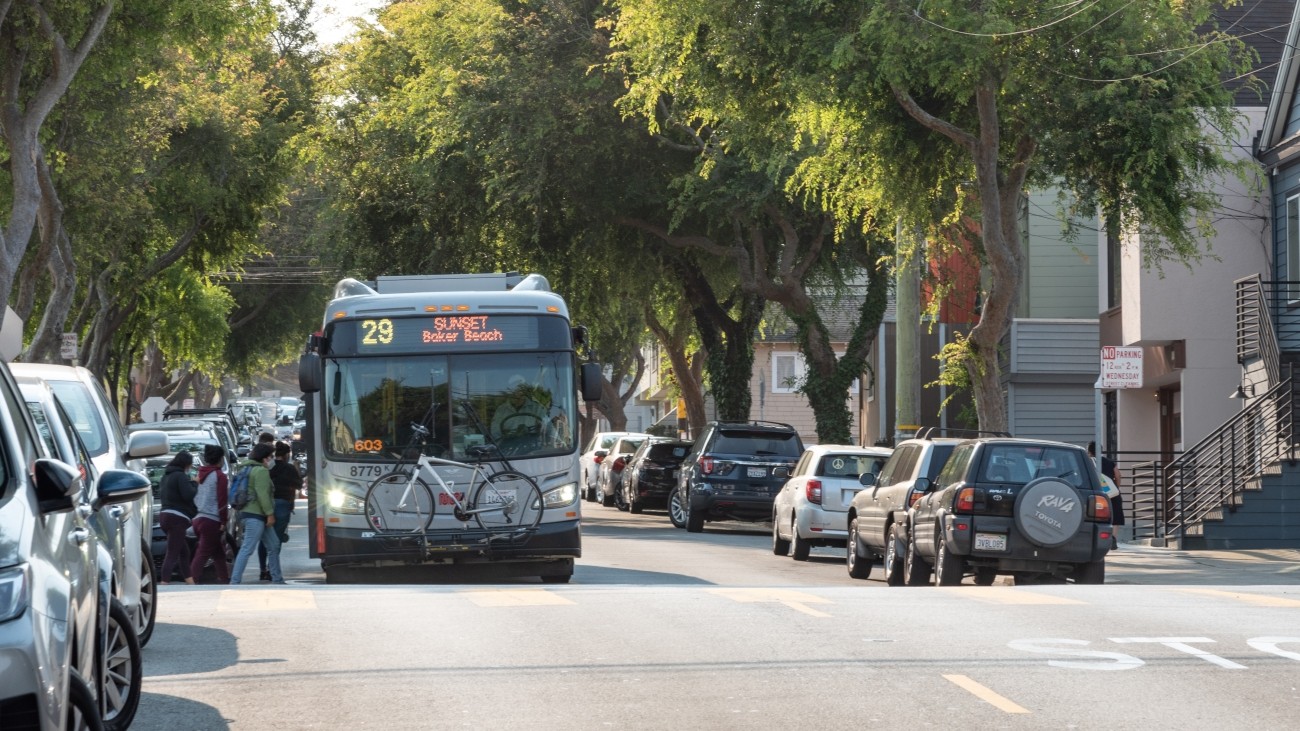 The 29 Sunset is one of the longest bus routes in the Muni system, serving neighborhoods from the Bayview, Excelsior, Park Merced, Sunset, Richmond, to Presidio. The 29 Sunset is also a route that many students rely on to travel to and from school, and serves a high percentage of households with low incomes and people of color. The route serves many K-12 schools and colleges, including multiple high schools, the main campus of City College of San Francisco, and San Francisco State University. 
As part of SFMTA's Muni Forward program, which is focused on reducing delays on major Muni routes, the 29 Sunset Improvement Project seeks to improve travel time, reliability, and rider experience on the route. 
During the Transportation Authority Board meeting this month, board members approved $1 million in Prop AA vehicle registration fee funds to support the design for Phase 1 of the 29 Sunset Improvement Project. Because of the length of the route, the project has been divided into two phases:
Phase 1 includes the western segment of the route, from Bowley Street and Lincoln Boulevard in the Presidio to Junipero Serra Boulevard and Holloway Avenue near San Francisco State University. 
Phase 2 includes the southern segment, from Junipero Serra and Holloway east to the route's southeasternmost point at Bill Walsh Way and Ingerson Avenue. 
The project will consist of relocating and removing some closely spaced stops to reduce delays and improve travel time, implementing transit signal priority to reduce the amount of time a bus spends waiting at a red light, and adding sidewalk extensions to various bus stops to improve passenger accessibility and comfort. The project will be designed with consideration of future 29 Sunset Rapid service. 
Construction is expected to begin in late 2023 and the Phase 1 segment is expected to open for use by December 2026. 
Resources
29 Sunset Improvement Project (SFMTA)
Map of schools within a quarter mile along 29 Sunset route (PDF)
See pages 151-152 for proposed Phase 1 29 Sunset Improvement Project bus stop changes (PDF)