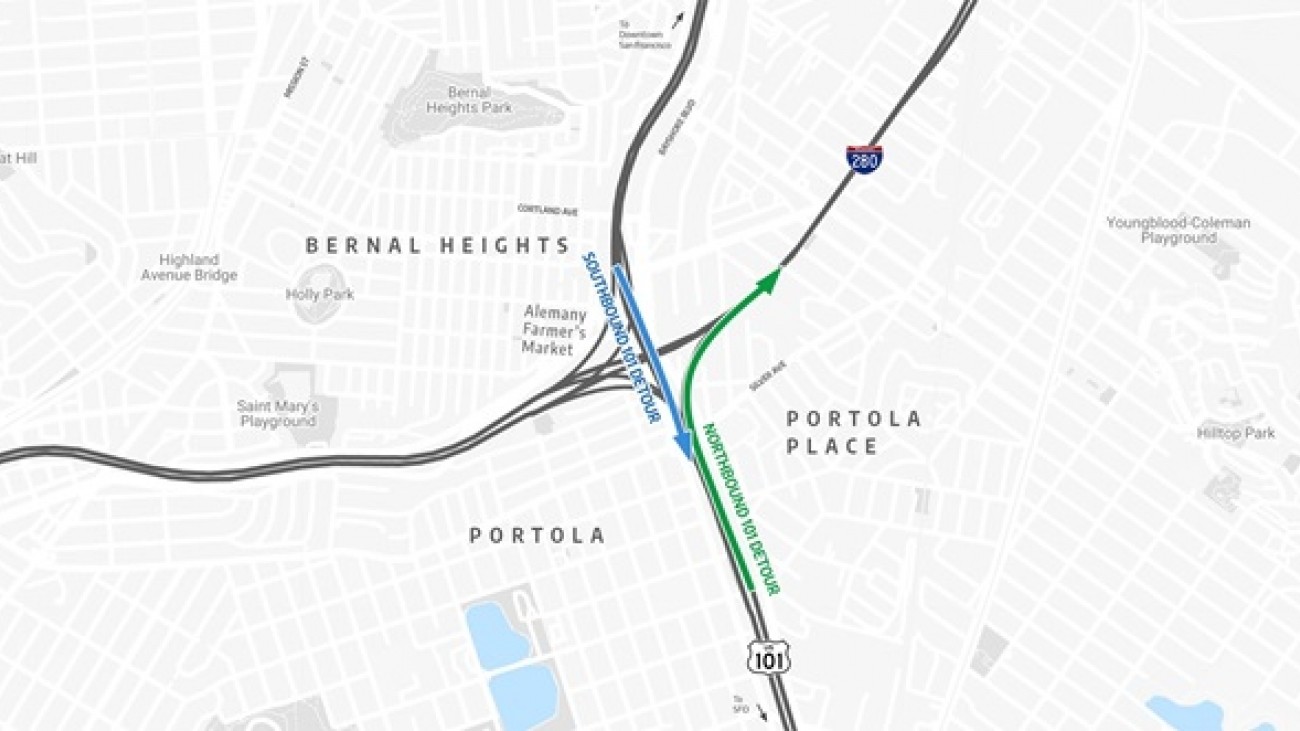 Caltrans has accelerated the US 101 Alemany deck replacement to April 25th, taking advantage of decreased traffic amid the Bay Area's shelter in place order.
The goal of the project is to replace the concrete bridge deck in both northbound and southbound directions above Alemany Circle to increase the structural integrity of the deck. Once completed, people driving will experience a safer and smoother roadway. Drivers will also experience less continuous maintenance and lane closures. The Transportation Authority is working with Caltrans and SFMTA to coordinate detours and access to the Alemany farmers market. The Alemany Deck Replacementis supported by the Senate Bill 1 Gas Tax - Road Repair and Accountability Act of 2017.
If you drive this route, see the Caltrans website for detours and updates.
See live webcam images of the work.
@CaltransD4 moves 101 Deck Replacement at Alemany in @sfgov up to Apr 25 to reduce construction impacts in Bay Area while shelter in place reduces traffic.

Stay tuned for updates at https://t.co/e1qoDZpR8a

Plan essential trips, detours & delays. @Tony_D4Director CT #quickmaps pic.twitter.com/unx4tlejWu

— Caltrans District 4 (@CaltransD4) April 11, 2020