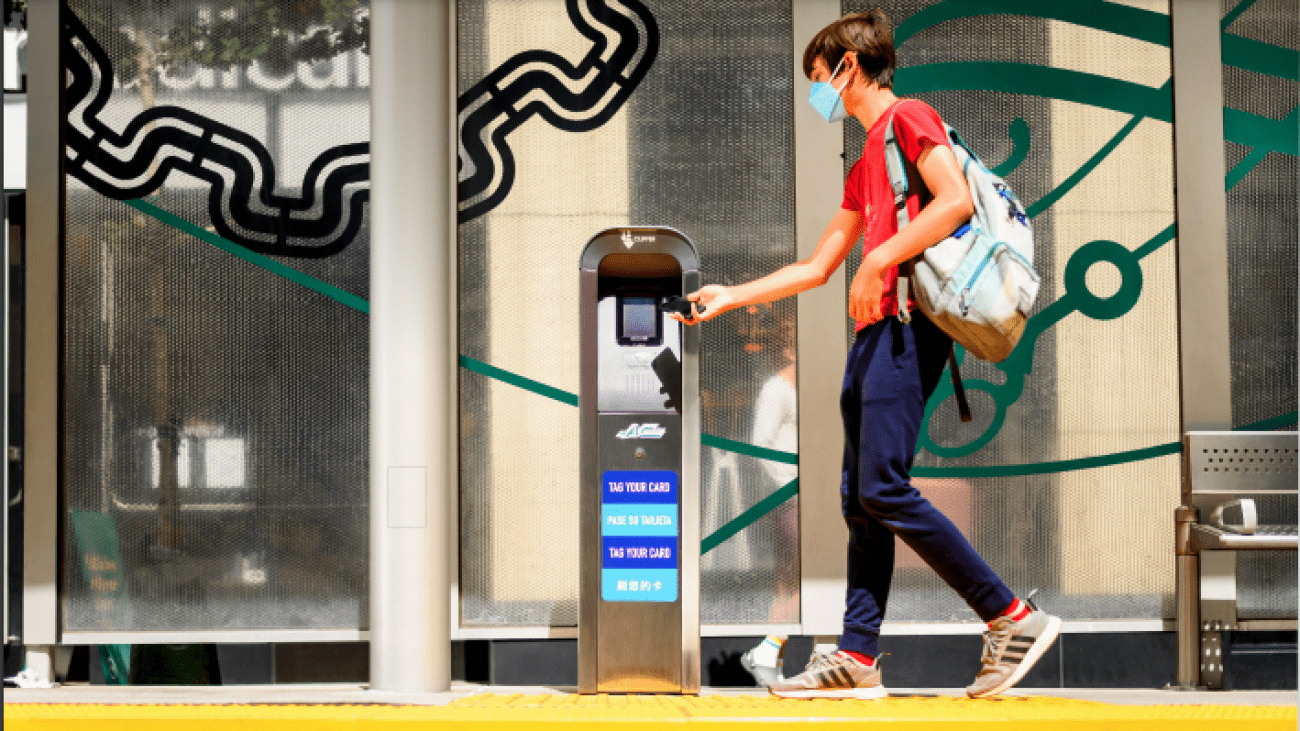 The Metropolitan Transportation Commission and two dozen transit agencies across the region launched a two-year pilot in mid-August to make the Clipper BayPass available to about 50,000 randomly selected college students in the Bay Area. 
The new passes will provide all students at Santa Rosa Junior College and 25% of randomly selected students from San Francisco State, UC Berkeley, and San Jose State unlimited free travel on every public transit agency that uses the Clipper fare system, allowing unprecedented mobility and helping the region to take its first step towards integrated fares.  
The four schools were chosen for the pilot because students at these schools already pay for passes for local transit systems through their student fees. The program has been expanded to include residents of selected MidPen affordable housing communities in San Mateo, Alameda, Santa Clara and Solano counties. 
Jacky Gil, a Planning intern with the Transportation Authority and a graduate student in Urban Planning at San Jose State, was among one of the selected students.
Jacky was already relying on public transit for all their transportation needs, traveling long distances between Berkeley, San Jose and San Francisco for home, school and work, and was the ideal candidate for this program. "It couldn't have come at a better time for me as my transportation costs were about to increase dramatically," said Jacky, who estimates saving a few hundred dollars a month through this pilot. 
Jacky also noted that the BayPass makes it easier to use transit for shorter distances because cost is no longer an issue. 
The pilot's goal is to examine the viability of a transit pass that is compatible with every public transit agency in the nine-county Bay Area. It will also be useful in understanding how people with access to free transit use it compared to those with more limited access. The pilot is expected to conclude at the end of 2024.