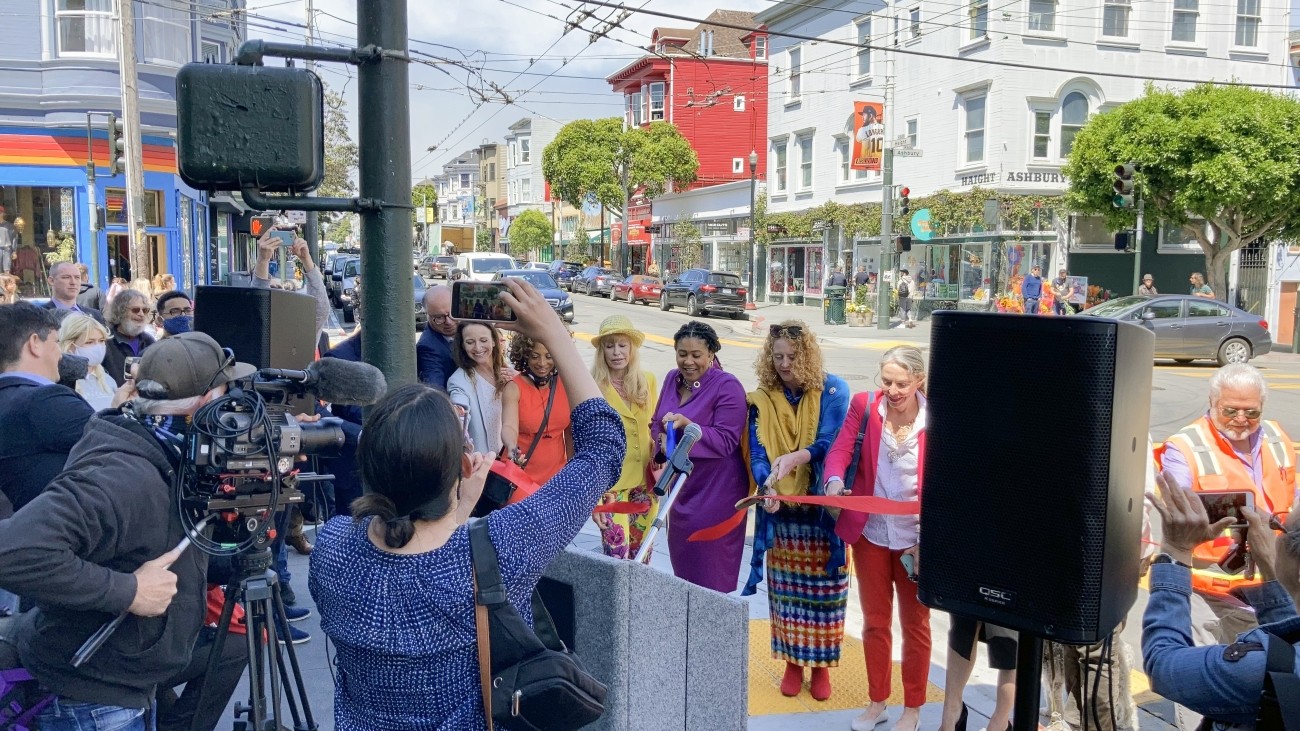 This month city officials, transportation agency staff, and community members gathered to celebrate the completion of the Upper Haight Transit Improvement and Pedestrian Realm Project, which constructed major streetscape and infrastructure improvements along Haight Street. The Haight Ashbury neighborhood is home to the 1967 Summer of Love and remains a vibrant tourist destination with shops, murals, restaurants, and more. 
SF Public Works led the project to implement the vision of the Haight Ashbury Public Realm Plan. This plan, developed in collaboration with the Haight Ashbury Merchants Association and the community,  prioritized strategies to revitalize and enhance the safety and experience of the neighborhood, as well as to improve transit reliability. 
The project spans half a mile on Haight Street from Stanyan Street to Central Avenue and implemented comprehensive streetscape improvements, including:
Complete resurfacing of Haight Street
73 new pedestrian-scale street lights
New sidewalk bulb-outs at six intersections to reduce crossing distances
Three new bus bulbs and transit stop consolidation to improve Muni speeds
High visibility crosswalks and curb ramps at every intersection
Revised signals at 10 intersections, with pedestrian countdown signals and audible pedestrian signals
Replaced sewer and new fiber optic conduits along the corridor
And more 
The Transportation Authority provided over $3.3 million in half-cent sales tax for transportation and Prop AA vehicle registration fee funds to support pedestrian lighting, transit improvements, and utility replacements.