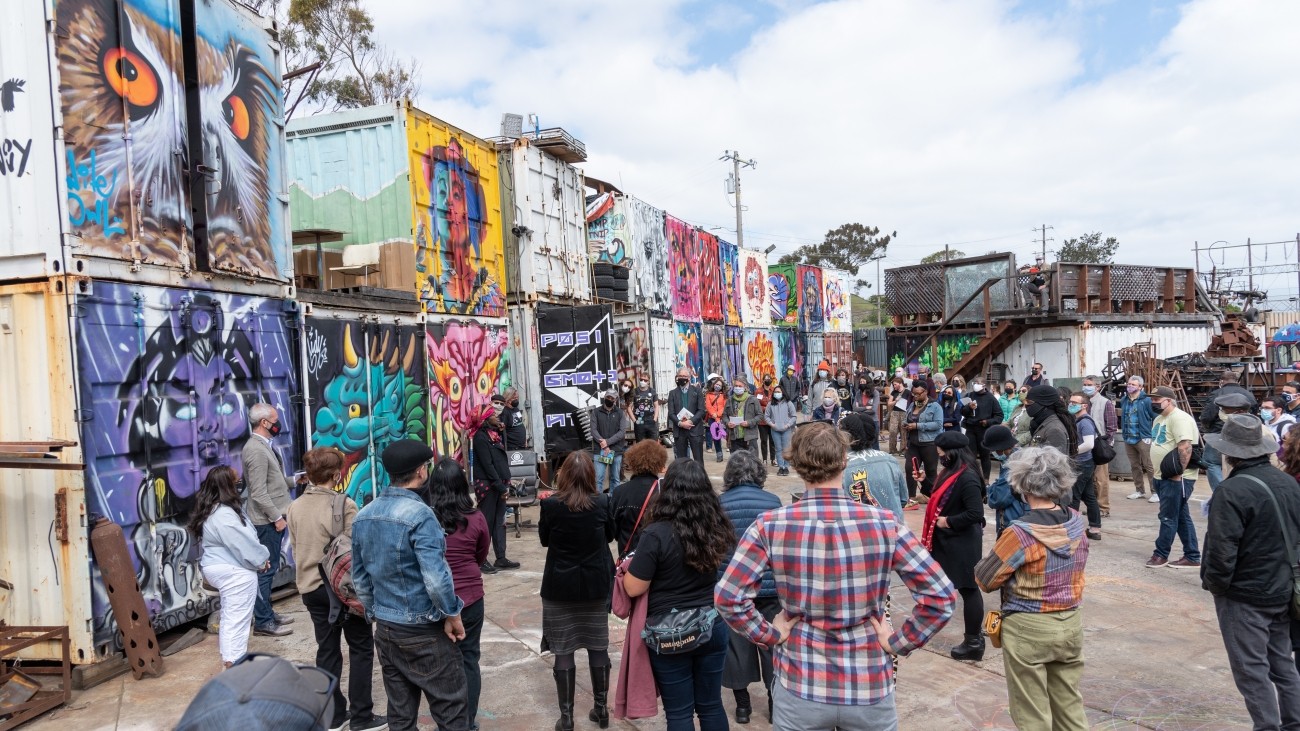 On April 3, community leaders, local artists, and city staff celebrated the completion of the SFMTA's Bayview Quick-Build project at the Box Shop, a community art and maker space in the Bayview. Quick-build projects use a toolbox of proven techniques to quickly deliver transportation safety improvements that can be adapted to each location. 
This Bayview Quick-Build project featured protected bikeways, crosswalk safety improvements, and murals by local artists along Evans Avenue, Hunters Point Boulevard, and Innes Avenue. These improvements were identified and prioritized by community members through the Bayview Community-Based Transportation Plan. 
The Transportation Authority provided over $400,000 in half-cent sales tax funds to help SFMTA plan, design and deliver the protected bikeway and safety improvements.
Resources
Bayview Community-Based Transportation Plan Quick-Build Projects (SFMTA)