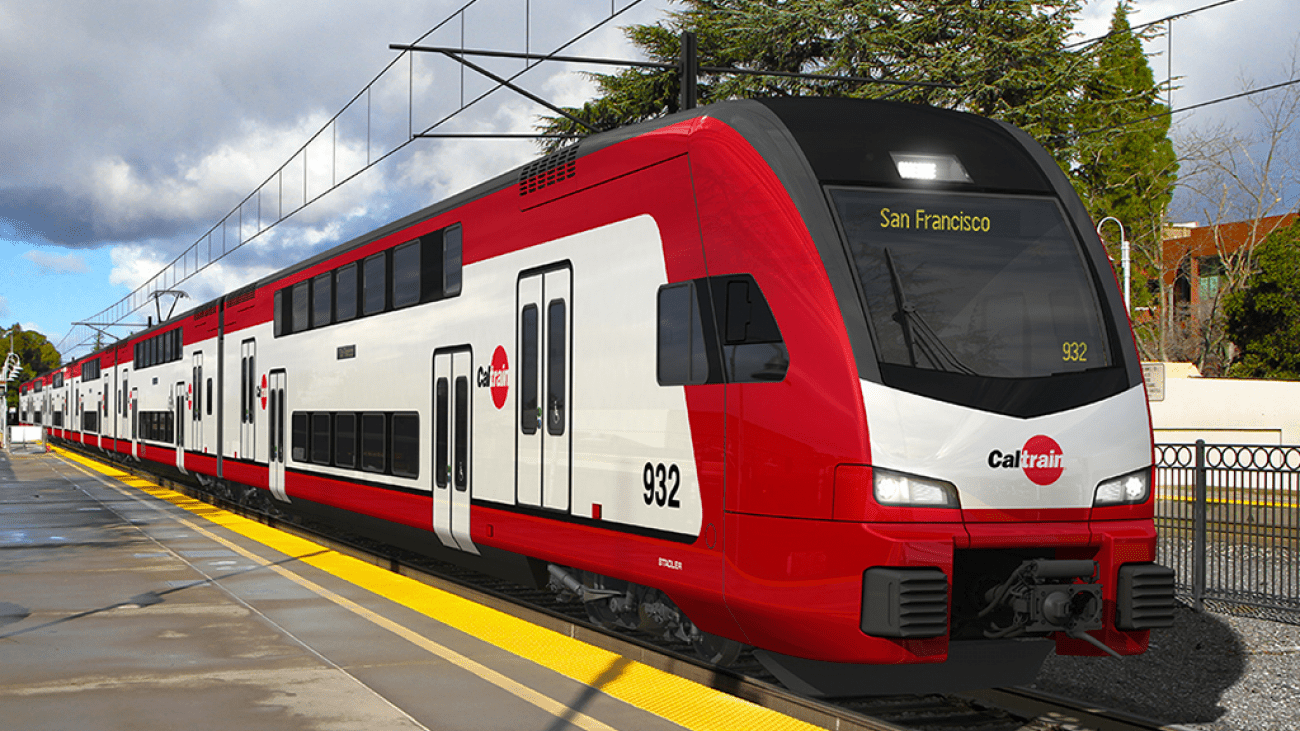 Today the San Francisco Board of Supervisors unanimously passed a resolution (PDF) to allow the Caltrain Joint Powers Board to put a 1/8 cent sales tax measure on the November ballot to fund Caltrain operations and capital improvements. 
Like other transit operators, Caltrain has been struggling amid a major ridership decline and resulting budgetary impacts due to the coronavirus outbreak. Caltrain has no dedicated funding source and currently relies on farebox revenue for 70% of its operating budget. The ⅛ sales tax would serve as a dedicated funding source for Caltrain, generating over $100 million annually for operating and capital expenses, and would relieve current contributions from member agencies in all three counties.
Supervisors Shamann Walton, Aaron Peskin and Matt Haney sponsored the sales tax resolution that passed at the Board of Supervisors today, the last of seven agencies required to act under authorizing legislation SB 797 (Hill, 2017) to place the measure on the November 2020 ballot. 
"This is an historic moment for Caltrain as our region has come together on a comprehensive approach to strengthen Caltrain and provide immediate and long-term funding for the railway," said Supervisor Walton, who represents San Francisco on the Caltrain Joint Powers Board. "I am grateful for the support of my colleagues on the San Francisco Board of Supervisors and regional partners in all three counties in forging this path forward, and look forward to a successful outcome in November."
"Agreeing on a dedicated sales tax is never easy but I am gratified that we now have a consensus revenue measure for Caltrain that includes meaningful and timely steps toward reform," stated Supervisor Aaron Peskin, who also serves as Chair of the San Francisco County Transportation Authority. "This will help secure the future of an electrified Caltrain that serves everyone equitably and effectively for our region."
"I am very glad that we now have a clear way forward for voters to decide on dedicating revenues for Caltrain as well as the basis for needed changes in governance as we invest in the growth of the system," said Supervisor Matt Haney, who represents District 6 including the South of Market neighborhood.
The San Francisco Board of Supervisors resolution approving the sales tax measure referenced two votes (PDF) taken by the Caltrain Joint Powers Board Friday: the first approving the placement of a ⅛ cent sales tax measure on the November ballot, and a separate parallel action setting out specific processes and timelines to resolve governance issues at Caltrain. Together, these resolutions contained similar provisions to the prior resolution passed by the San Francisco Board of Supervisors on July 28. Today's Board action approved the original sales tax resolution without conditions, and supersedes the July 28 version. 
As a dedicated tax, the ballot measure will need 2/3 voter approval across San Francisco, Santa Clara, and San Mateo counties in order to pass in November. 
The Caltrain Electrification project will bring fully electrified service to Caltrain.
The Downtown Extension is a plan to extend Caltrain and future California High-Speed Rail service from 4th and King rail yard to the newly-constructed Salesforce Transit Center.
San Francisco's voter-approved Transit-First Policy states that decisions regarding the use of our public streets and sidewalks shall prioritize public rights of way for pedestrians, bicyclists, and public transit.