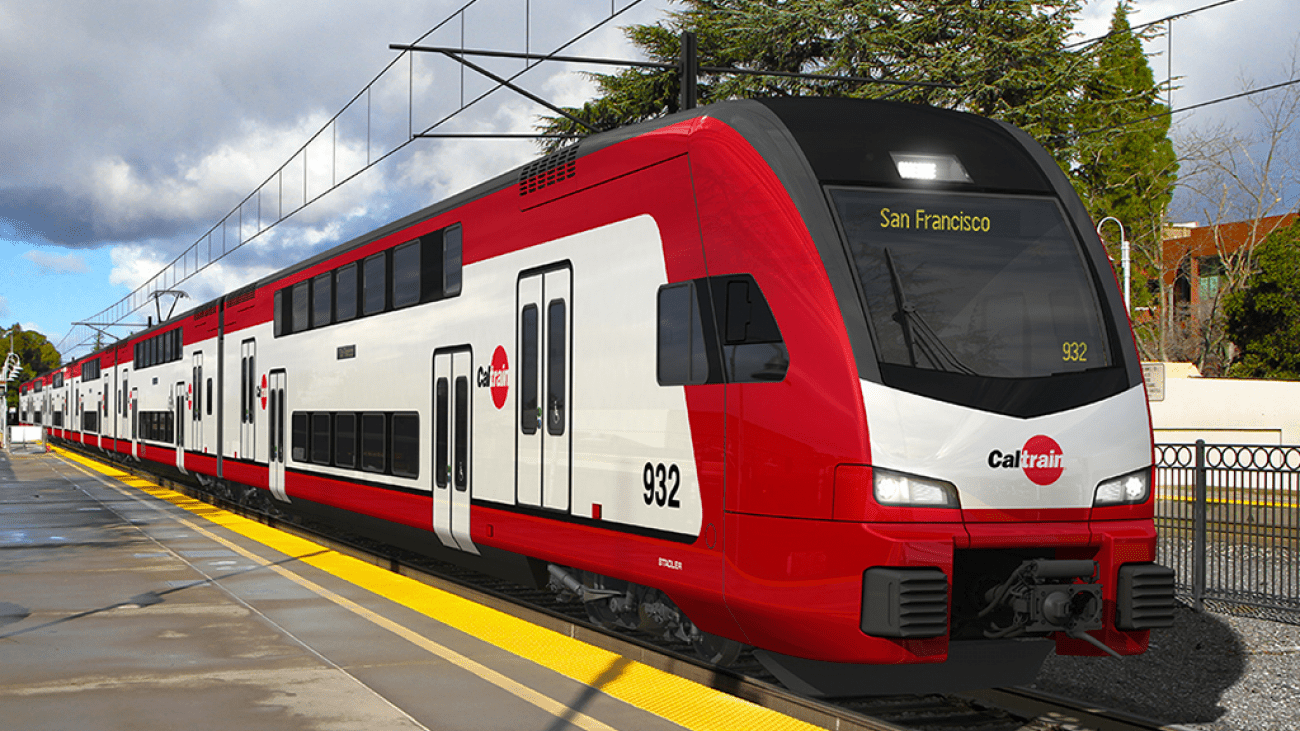 Caltrain is in the process of electrifying 51 miles of rail between San Francisco and San Jose, converting the existing diesel system to a cleaner, more efficient electric one. The new system will upgrade capacity, safety, and reliability of Caltrain's service. 
Caltrain Director Jim Hartnett and presented an update on its modernization plans at our March 12 board meeting. The modernization program, which includes electrification, is on budget and on schedule with operations expected to begin in mid-2022. The Transportation Authority is partnering with Caltrain and local agencies on this project. Our agency has contributed $21.5 million to support Caltrain electrification from San Francisco's half-cent sales tax for transportation and the One Bay Area Grant program.
Caltrain representatives also presented their progress on developing a business plan, which assesses the future potential of the railroad over the next 20-30 years. The corridor is expected to add 1.2 million people and jobs by 2040. With high-frequency, fast service, the corridor could more than triple current ridership of 62,000 trips/day. This includes a future blended system with High-speed Rail with trains extending from the current 4th and King terminus to the Salesforce Transit Center via the planned the Downtown Rail Extension.
Learn more
Watch the Transportation Authority board presentation (starts at 49:50)
The Caltrain Electrification project will bring fully electrified service to Caltrain.
The Downtown Extension is a plan to extend Caltrain and future California High-Speed Rail service from 4th and King rail yard to the newly-constructed Salesforce Transit Center.