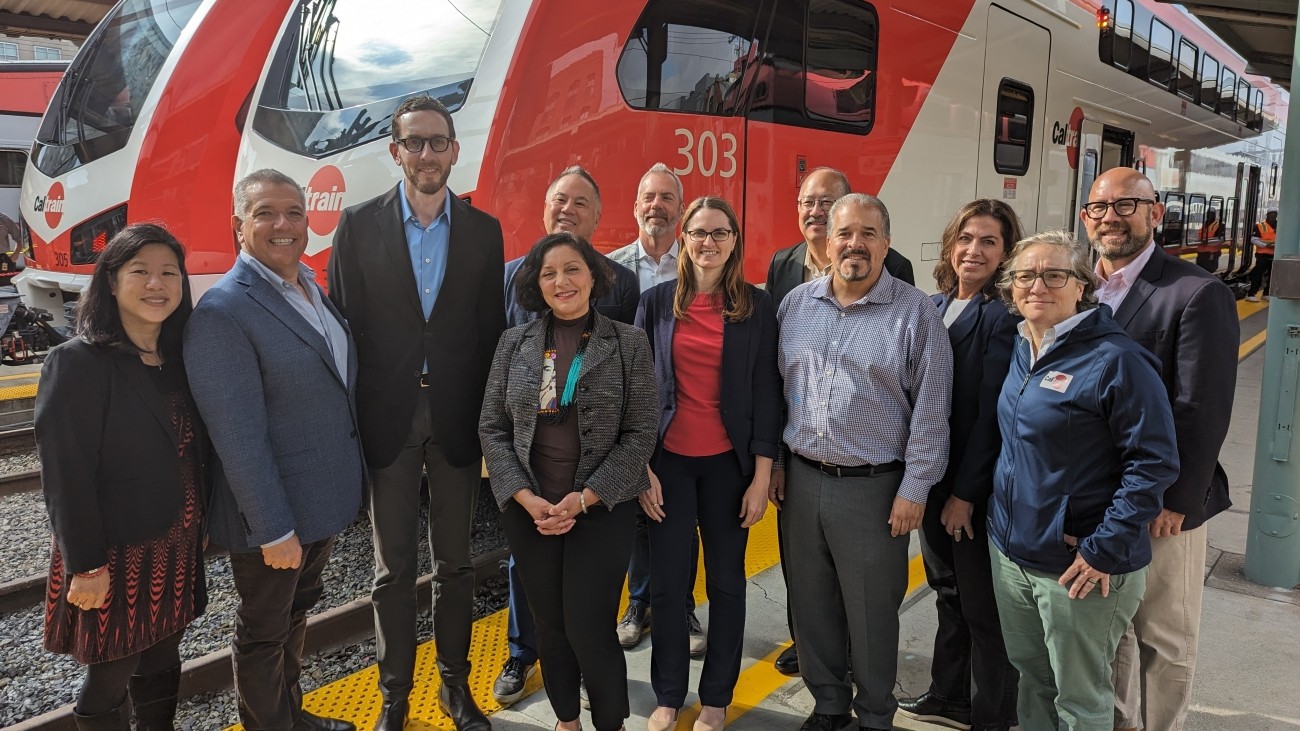 On September 23, Transportation Authority Chair Rafael Mandelman, Vice Chair Myrna Melgar, District 6 Board Member Matt Dorsey joined Caltrain Chair Jeff Gee, Assemblymember Phil Ting, California State Senator Scott Wiener, and other agency staff, local officials, and thousands of community members to celebrate the arrival of electric train sets at San Francisco's 4th and King Caltrain Station.

The Transportation Authority provided $41 million in transportation sales tax funds, One Bay Area Grant, and other funds toward the delivery of the full Caltrain Electrification Project. The San Francisco Municipal Transportation Agency contributed $39 million in General Obligation Bonds as part of San Francisco's $80 million contribution to the project. 
The new electric fleet will be quieter, less polluting, capable of faster acceleration and also capable of operating on Caltrain's own power. 
The new vehicles will also feature:
More spacious interiors
Dedicated Wi-Fi and electrical plugs at seats
Upgraded communications systems
Baby-changing stations inside bathrooms 
Caltrain offered this second public tour (the first was on July 29 at the San Jose Diridon Station) to members of the public who had the opportunity to experience the modern and spacious trains. The event featured food trucks, games, and community resource booths along Townsend street.
Vice Chair Melgar and Board Member Dorsey spoke about electric train service bringing more equitable access to the Caltrain corridor including San Francisco's southeast community, as well as the ability to extend electrified Caltrain and California High Speed Rail service to Salesforce Transit Center via the planned underground Portal project. 
The Caltrain Electrification Project will upgrade 51 miles of diesel service to electrified service from San Francisco to San Jose which will include:
Modification of the existing signaling and grade crossing protection system to enable compatibility with the electrified railroad
Substation improvements and traction power facilities
Modifications at existing tunnels and Caltrain's maintenance facility 
The design, manufacturing, assembly, testing and delivery of the new Electric Multiple Unit trains, consisting of self-propelled carriages using electricity as the natural power
The Caltrain Electrification project is slated for completion in fall 2024.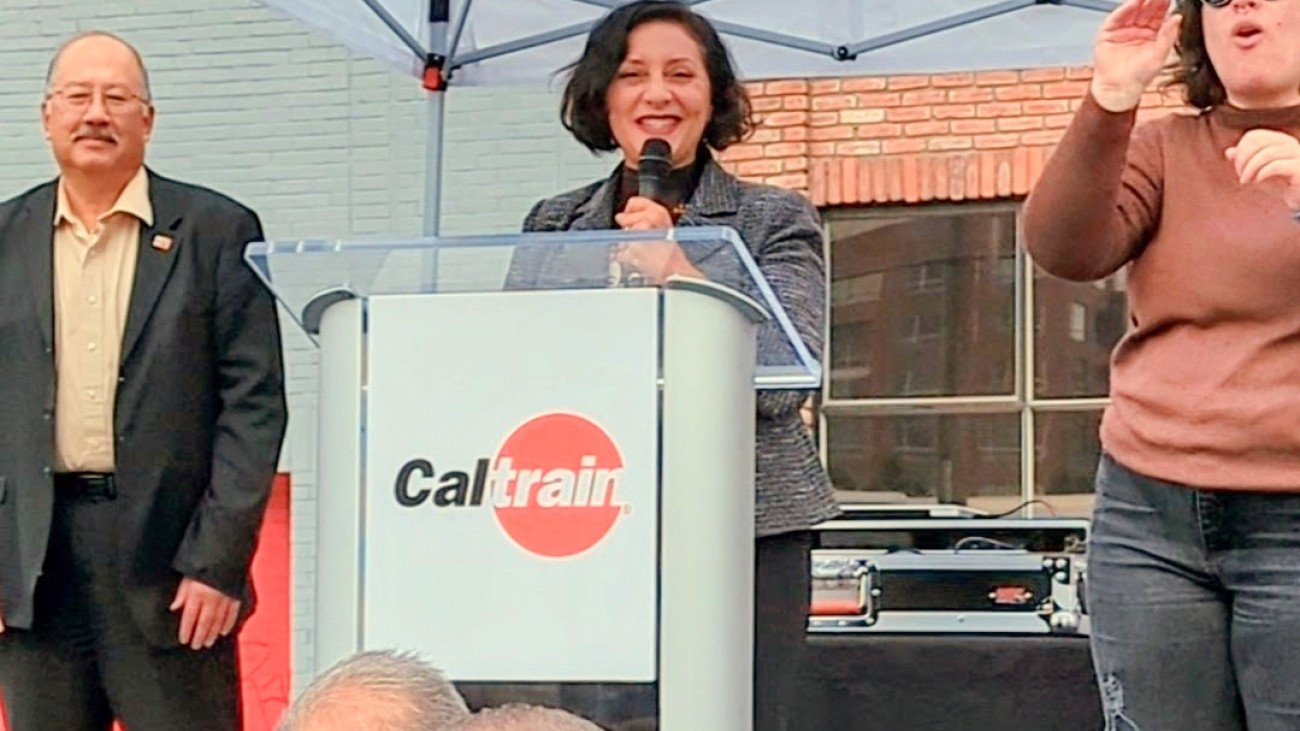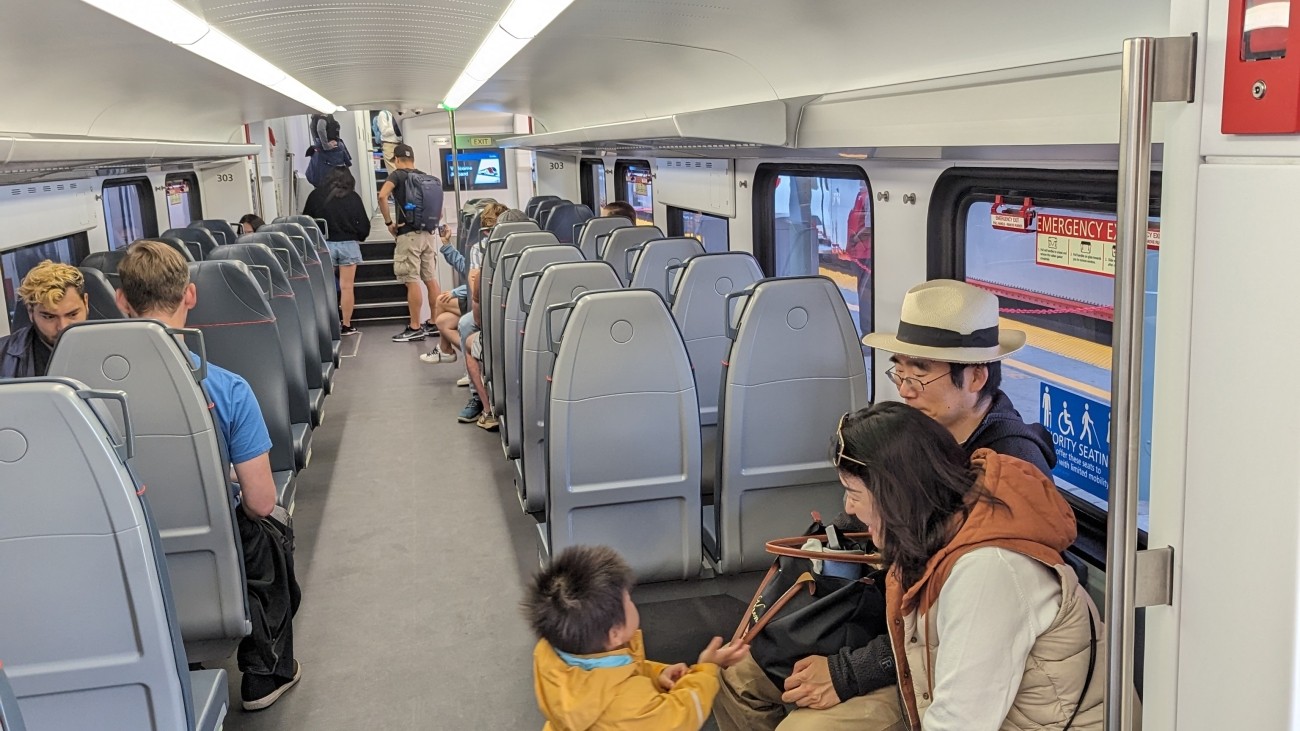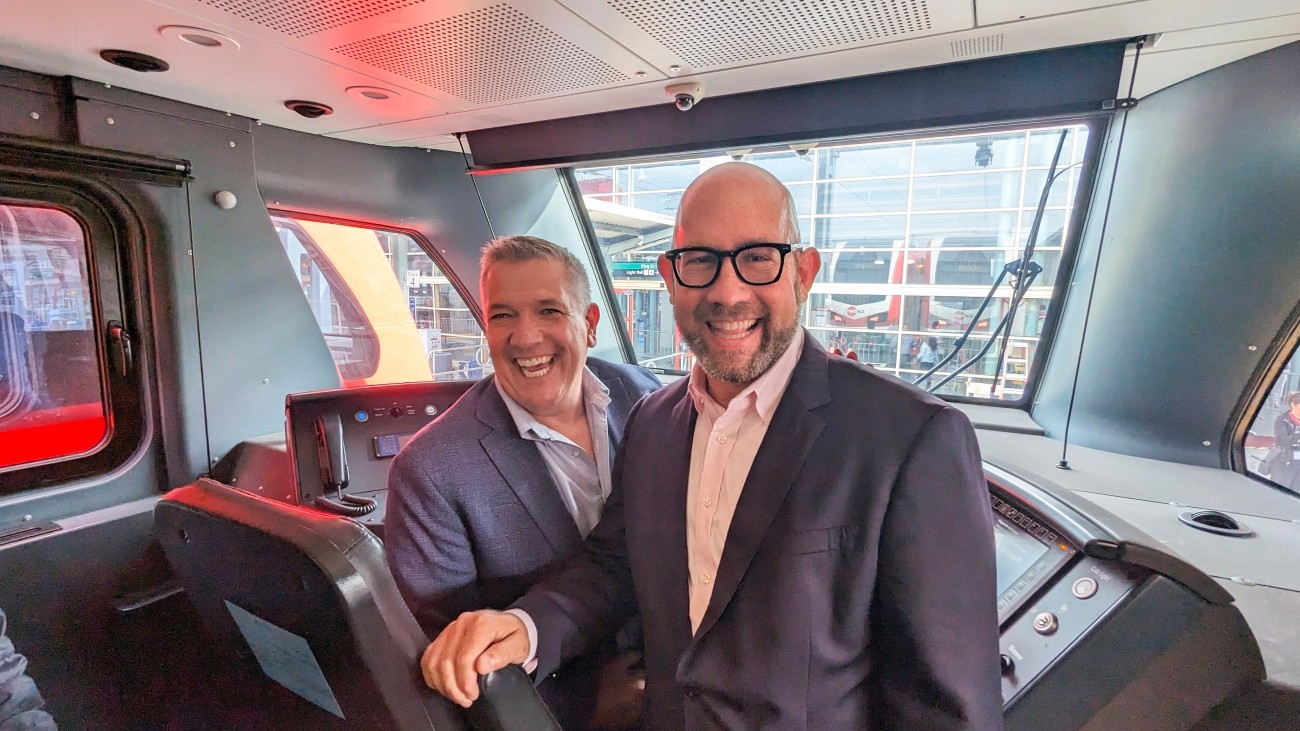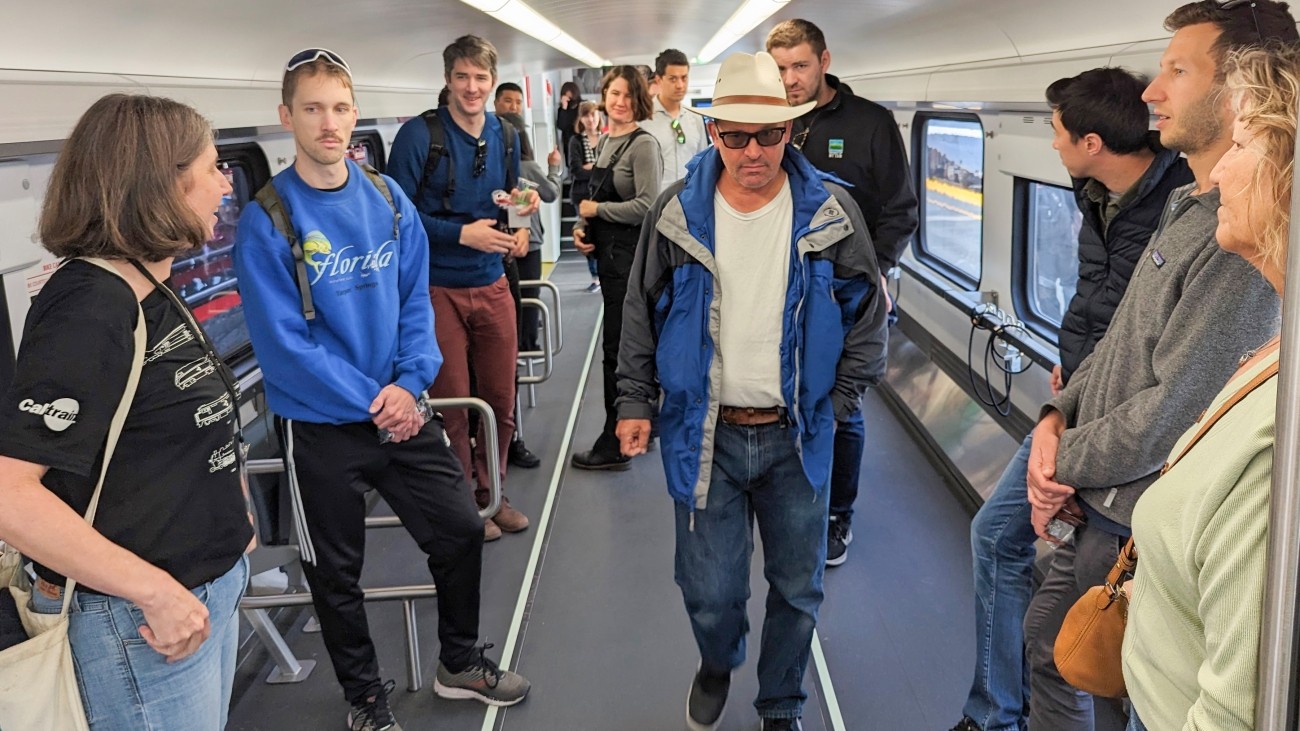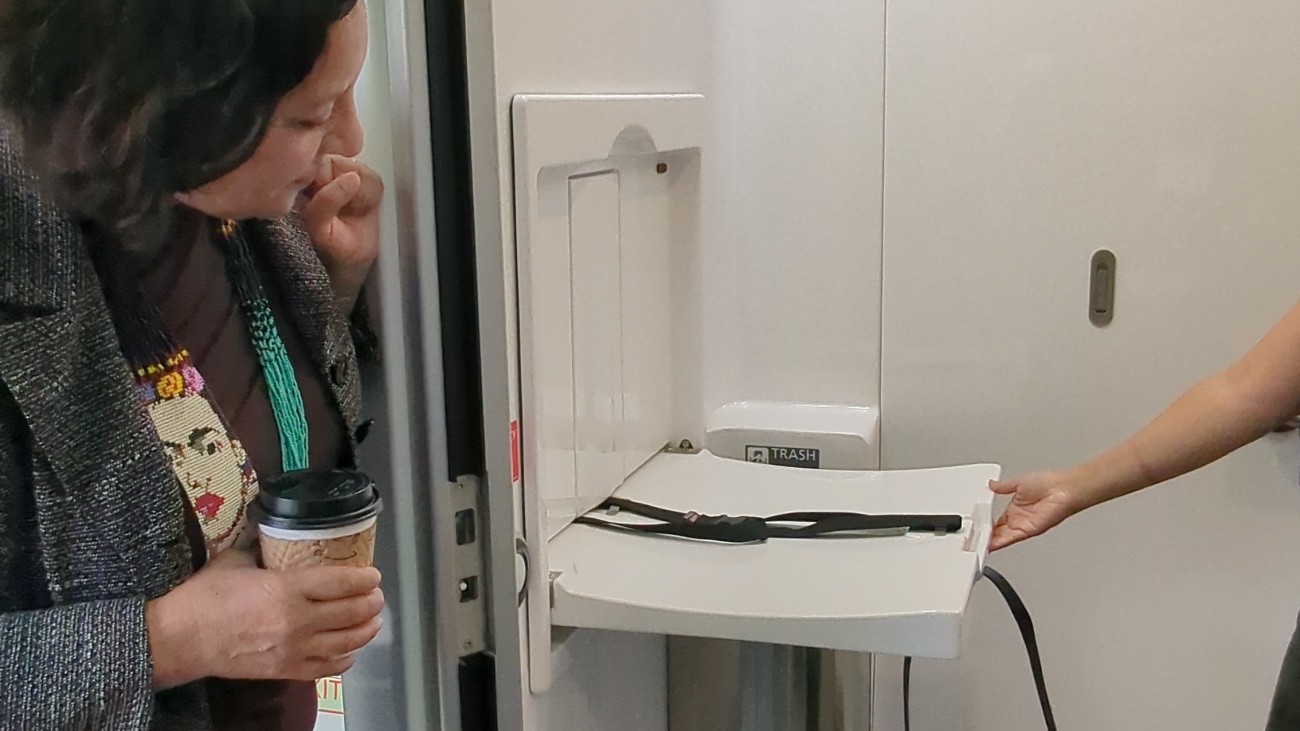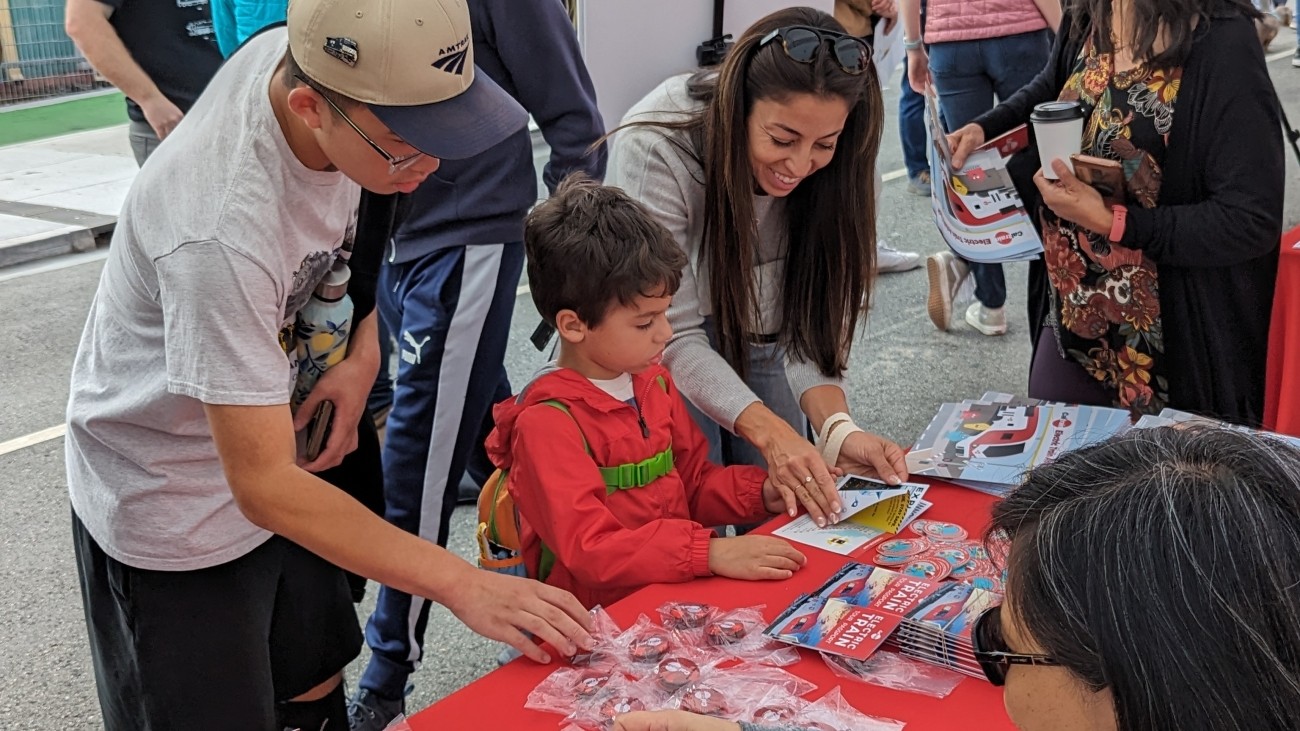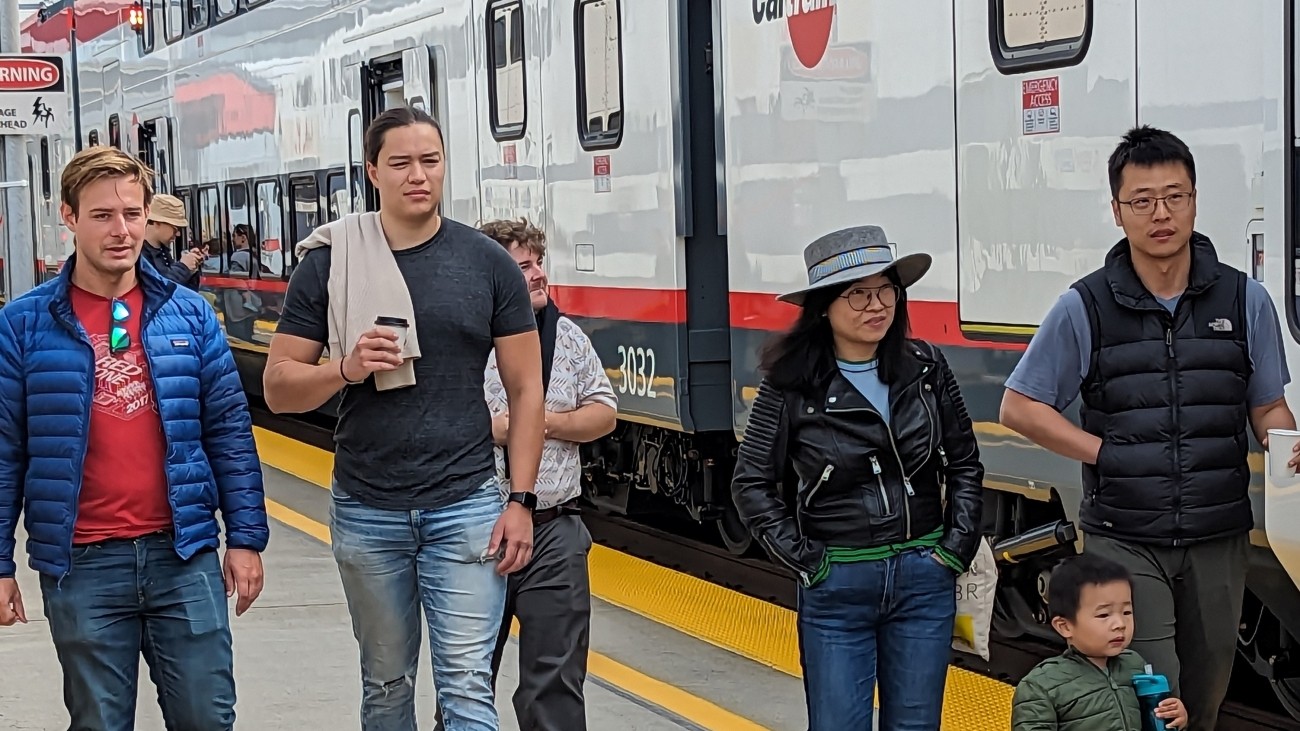 The Caltrain Electrification project will bring fully electrified service to Caltrain.