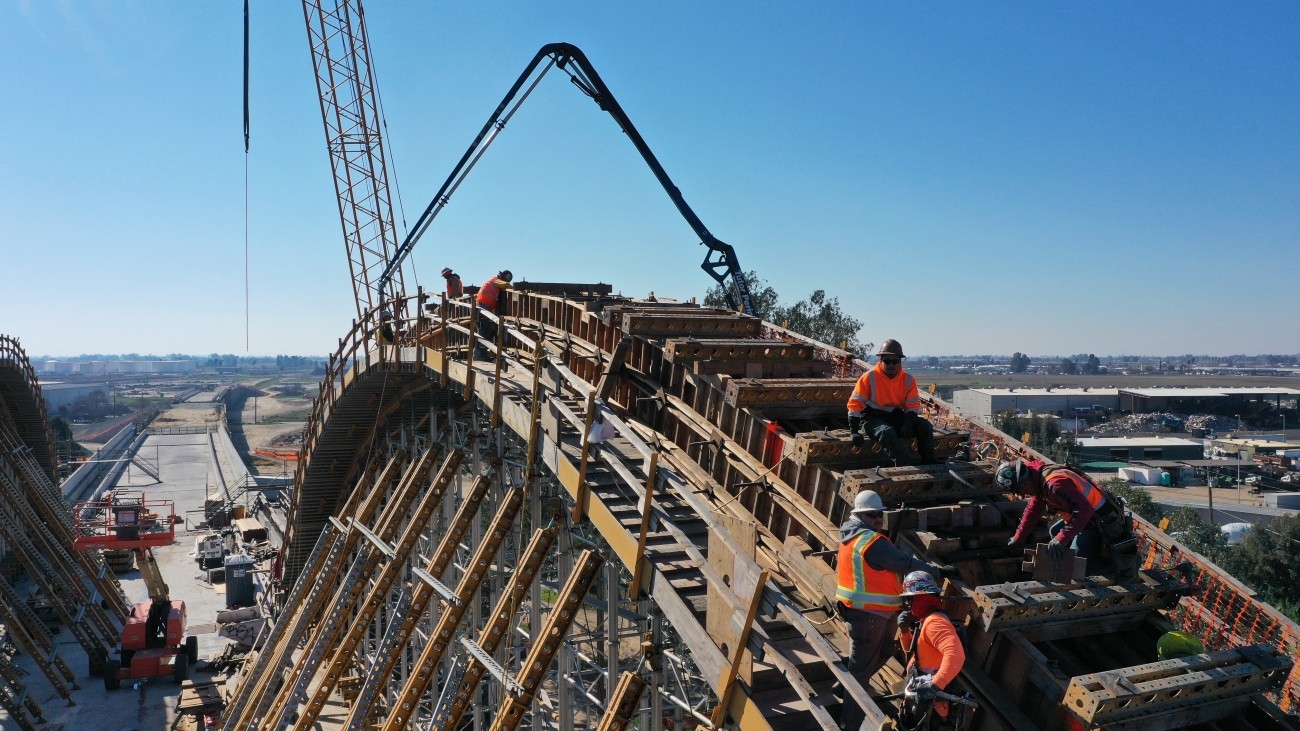 California's high-speed rail project has created thousands of jobs and has the potential to increase economic activity, reduce congestion and greenhouse gas emissions, and provide efficient and high-speed travel options. 
On August 18, the California High-Speed Rail Authority Board approved the final environmental impact report for the California High-Speed Rail's proposed 43-mile segment between San Jose and San Francisco. This action completes the environmental clearance for high-speed rail in Northern California and extends environmental clearance to 420 miles of the project's 500-mile alignment from San Francisco to Los Angeles.
This approval represents a major milestone in advancing the entire statewide high-speed rail network, connecting the San Francisco Bay Area and the Peninsula to San Jose, the Central Valley, and Los Angeles County. High-speed rail would ultimately take passengers from San Francisco to Los Angeles in under three hours. 
High-speed rail stations in the Bay Area are planned for San Francisco, San Francisco International Airport/Millbrae, San Jose, and Gilroy.
The Downtown Rail Extension project, for which the Transportation Authority is providing funding and oversight, will bring California High-Speed Rail service to the Salesforce Transit Center. The project will construct a new station at Fourth and Townsend streets and bring Caltrain and high-speed rail service to the underground train station that was built as part of the construction of the Salesforce Transit Center.
The Transporation Authority is one of six agencies currently working together to develop the Downtown Rail Extension, which is led by the Transbay Joint Powers Authority. The Transportation Authority and TJPA have collaborated to develop a recommended project delivery approach for the Downtown Rail Extension. This delivery approach was approved by the TJPA Board in July 2022 and reflects the outcome of a joint study of project delivery alternatives.
Review the Downtown Rail Extension Project Delivery Approach (PDF)
Construction of the Downtown Rail Extension is planned to be completed by 2032, subject to the availability of funds to deliver the project.
Resources
Final Environmental Impact Report/Environment Impact Statement (California High-Speed Rail Authority)
The Downtown Extension is a plan to extend Caltrain and future California High-Speed Rail service from 4th and King rail yard to the newly-constructed Salesforce Transit Center.