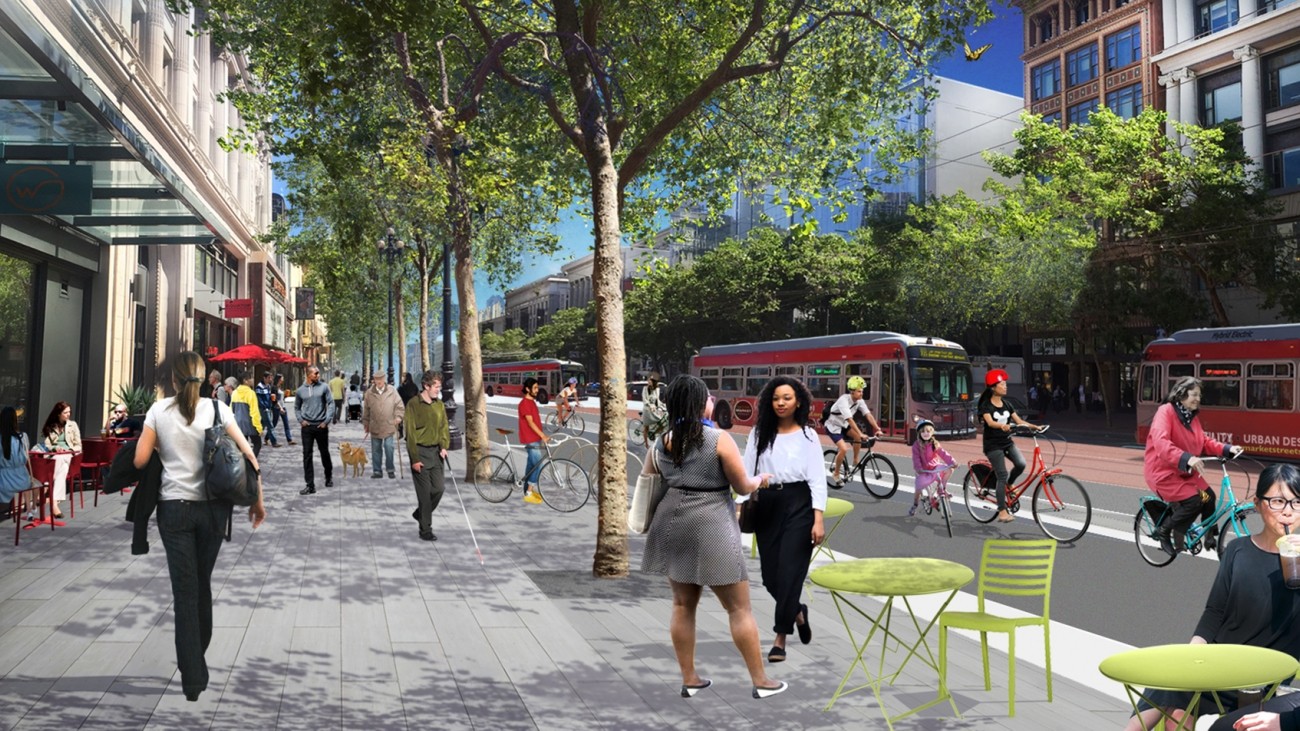 SF Planning has published the Draft Environmental Impact Report for the Better Market Street project.
The Better Market Street project proposes improvements to 2.2 miles of Market Street, from Octavia Street to The Embarcadero, upgrading Market Street's aging infrastructure. The project also proposes a new, fully separated bike lane, and brings the sidewalk and Muni boarding islands up to compliance with modern ADA accessibility standards. 
The Draft Environmental Impact report shows significant improvements to transit travel times on Market Street, but also notes impacts related to the Market Street Cultural Landscape, such as removal of Market Street's brick sidewalks, and temporary but unavoidable impacts related to construction of the project. SF Planning is accepting public comments on the report through April 15, 2019, and will hold a public hearing on the report at the Planning Commission on April 4th. Learn more and submit comments.
After the environmental impact report is certified, SF Public Works will complete final design and plans to begin construction on the first segment on 5th-8th streets in 2020 pending funding availability. The Transportation Authority supports the Better Market Street Project with funding from San Francisco's half-cent sales tax for transportation.