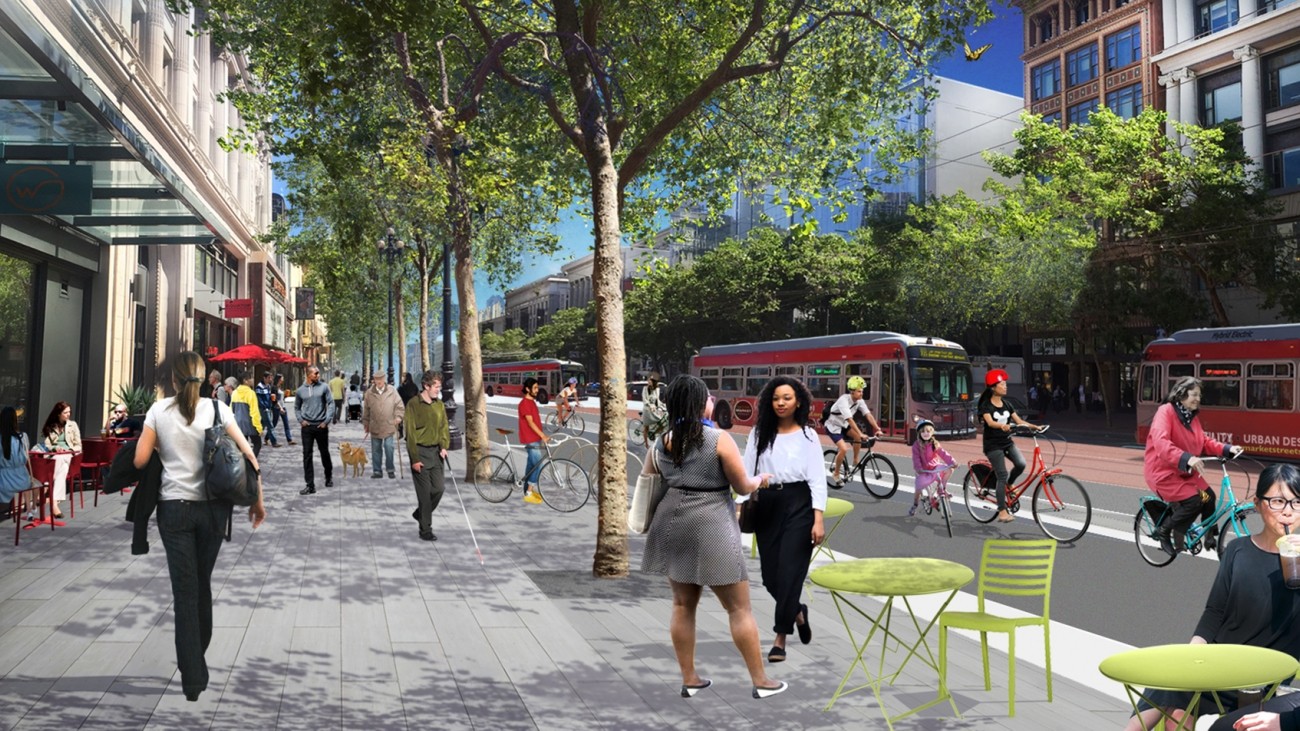 The SFMTA board has approved the Better Market Street Project, which will transform Market Street into a pedestrian and bicycle boulevard with transit priority. 
The project, which spans from Octavia Street to The Embarcadero, features transit-only lanes, an elevated, fully separated bike lane, and widened sidewalks that are compliant with modern ADA accessibility standards. Private vehicles will be prohibited from driving on Market Street east of 10th Street, and freight and passenger loading zones will be added on cross streets. Taxis will continue to be allowed to use the street. These improvements will increase  reliability for Muni, and provide a safer, more pleasant street for everyone. 
The project will also replace and overhaul Market Street's aging infrastructure – including streetlights, traffic signals, streetcar tracks, overhead wires, and underground utilities. 
Generations of elected officials, planners, engineers, urban designers, advocates, funders, consultants and civic leaders have contributed to making Market Street safer and more accessible for the 500,000 pedestrians, 200 buses, and thousands of cyclists who travel on Market Street each day. With two thirds of BART trips begin or end on Market Street, this project will benefit transit riders from San Francisco and across the region.
Congratulations to the city team led by SF Public Works for this major project milestone. The Transportation Authority conducted early planning studies for improving Market Street and supports the project with funding from federal One Bay Area grant funds and San Francisco's half-cent sales tax for transportation. We're glad to continue to partner with SF Public Works, SFMTA, and SF Planning to make the Better Market Street project a reality.