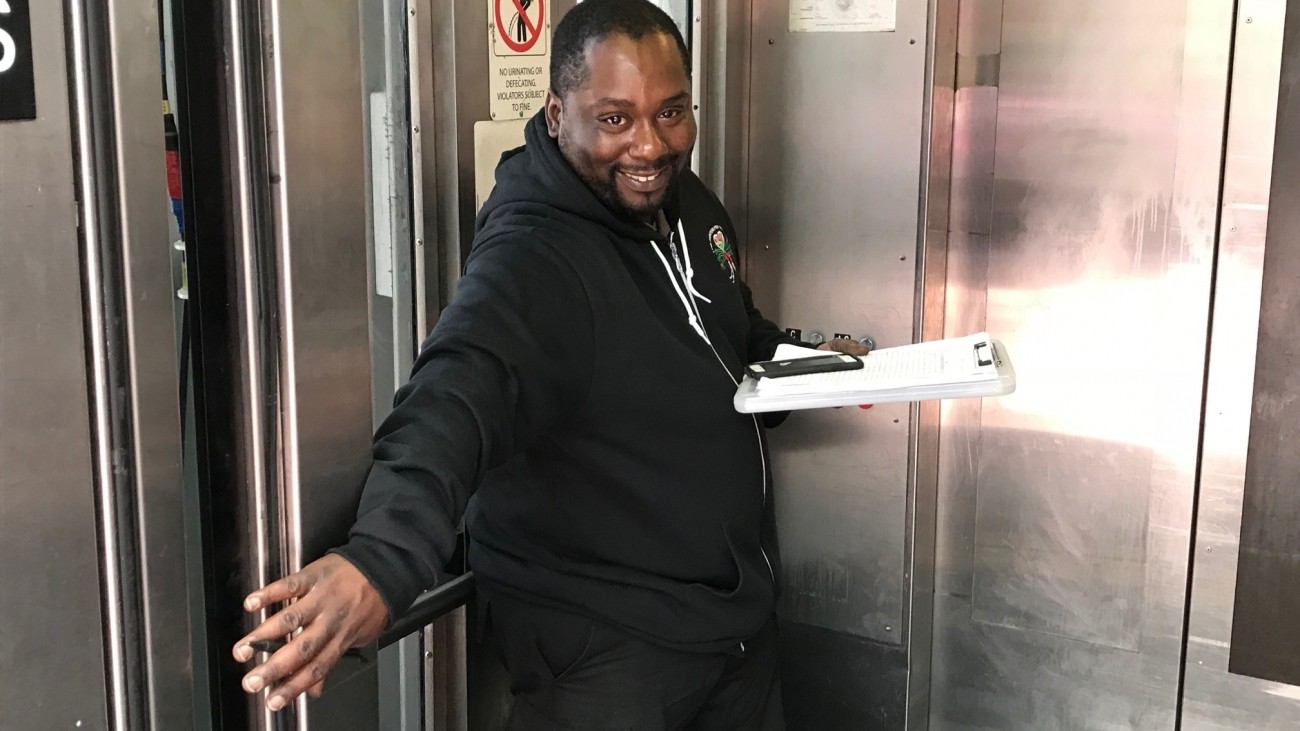 BART has expanded its elevator attendant program to elevators at Montgomery and Embarcadero stations in San Francisco. The program places attendants in elevators to oversee the operation and cleanliness of each elevator within the stations, providing clean and functioning elevators for BART and SFMTA customers, particularly disabled passengers, seniors, and families with strollers, who cannot use the stairs within the stations. 
The goals of the program are to improve access to transit, monitor and discourage undesirable activities in the elevator and station area, and provide a safer and cleaner experience for transit users. Data shows that the program has significantly reduced drug use and graffiti in the elevators. The program contracts elevator attendants from the nonprofit Urban Alchemy. 
The elevator attendant program was first launched in April 2018 at the Civic Center and Powell stations, and it was expanded to the Montgomery and Embarcadero stations in November 2019. The Transportation Authority is supporting the continuation of the elevator attendant program at Civic Center and Powell stations with funds from the San Francisco Lifeline Transportation Program.
Resources
BART: Successful elevator attendant program expands to two more stations