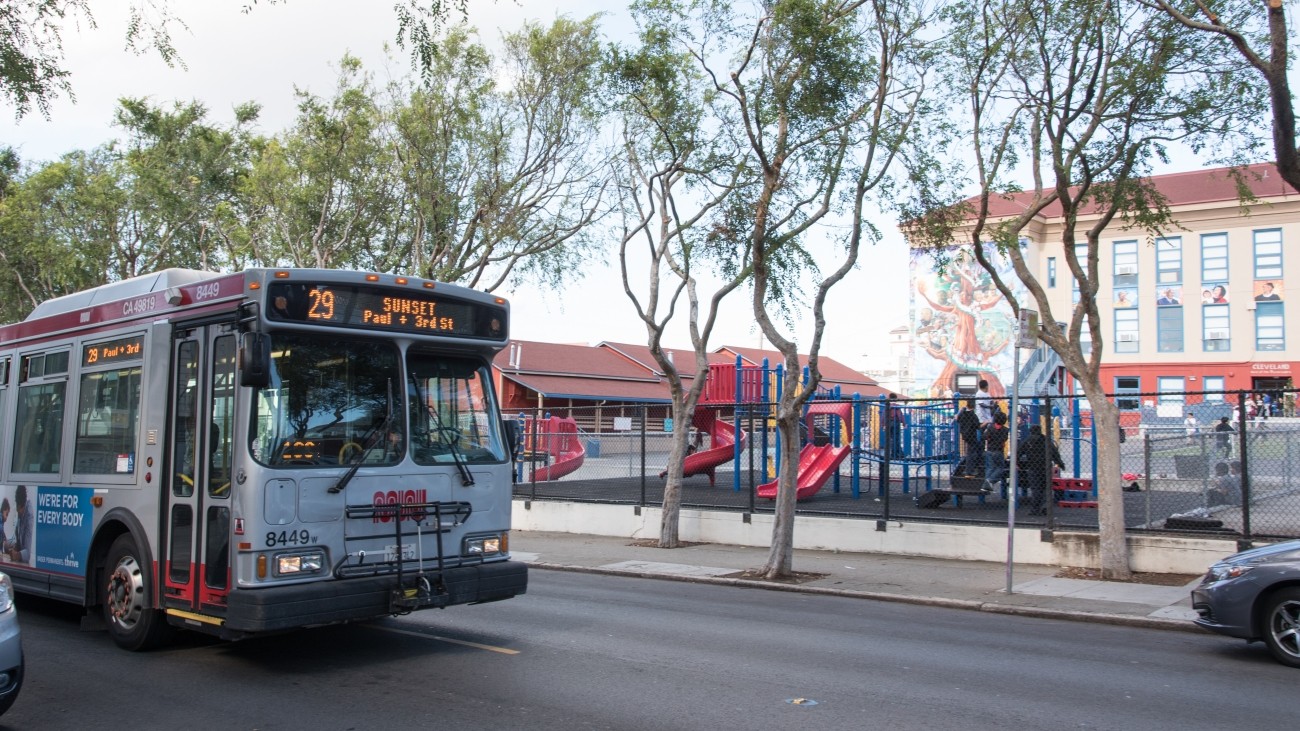 Back to school season is here and many students and workers are commuting again. We've compiled some updates and great incentives from our transit partners to help you plan your transit trips. 
Free Cable Car Rides until End of August
SFMTA is offering free cable car rides for August 2021 while testing occurs on cable car routes. Service is intermittent but riders can hop on for free when the cable cars are available. Learn more. 
Free Muni for Youth
SFMTA announced that Muni will be free for youth 18 years and younger beginning August 15, 2021 through August 14, 2022. This means that no application or proof of payment or Clipper card will be required for youth under 18 to ride Muni vehicles, with the exception of Cable Cars. Learn more.
Muni Service Updates
SFMTA is restoring and expanding service on some Muni lines. Learn more.
SF Bay Ferry Offering Expanded Service and Fare Discounts
San Francisco Bay Ferry is offering increased weekday departures, lower fares, and more robust service. Learn more. 
BART has Expanded Service and will Offer 50% off Clipper Fares in September 
BART has expanded hours and significantly increased service with weekday service from 5am-midnight, Saturday service from 6am-midnight and Sunday service from 8am-9pm. BART will also offer 50% off all Clipper fares during September 2021. The discount will apply to all fares on Clipper and will be stackable with other Clipper discounts. That means 50% off will be given on top of already discounted Clipper cards such as Youth, Senior, RTC, Clipper Start, and the Gator Pass. Learn more.
Caltrain will Offer Expanded Service and 50% Off Fares in September
Beginning August 30, Caltrain will offer more service than ever before and will significantly increase the number of trains scheduled during the peak commuting hours. Caltrain will also offer 50% off all fares, excluding the Go Pass during September 2021. The discount will be automatically applied to your fare when you order online, use autoload, or use a Clipper machine, or one of hundreds of retail vendor outlets. Learn more. 
AC Transit will Offer Fare-Free Fridays in September
AC Transit will offer Fare-Free Fridays on all AC Transit local and Transbay lines during September 2021. Riders will be able to board for free on September 3, 10, 17, and 24. Learn more. 
September is Transit Month
Celebrate the role of transit in the Bay Area's recovery with events, rides, and prizes during September 2021. We're supporting transit month with SF Transit Riders. Learn more. 
Clipper is Available on Your Phone
Clipper, the Bay Area's universal transit fare payment tool, offers a payment app and integration with iPhone, Apple Watches and Android devices. You can set up your Clipper account on your smartphone, add funds, and pay your fare when riding transit through Apple Wallet or Google Pay. Learn more. 
Resources