Overview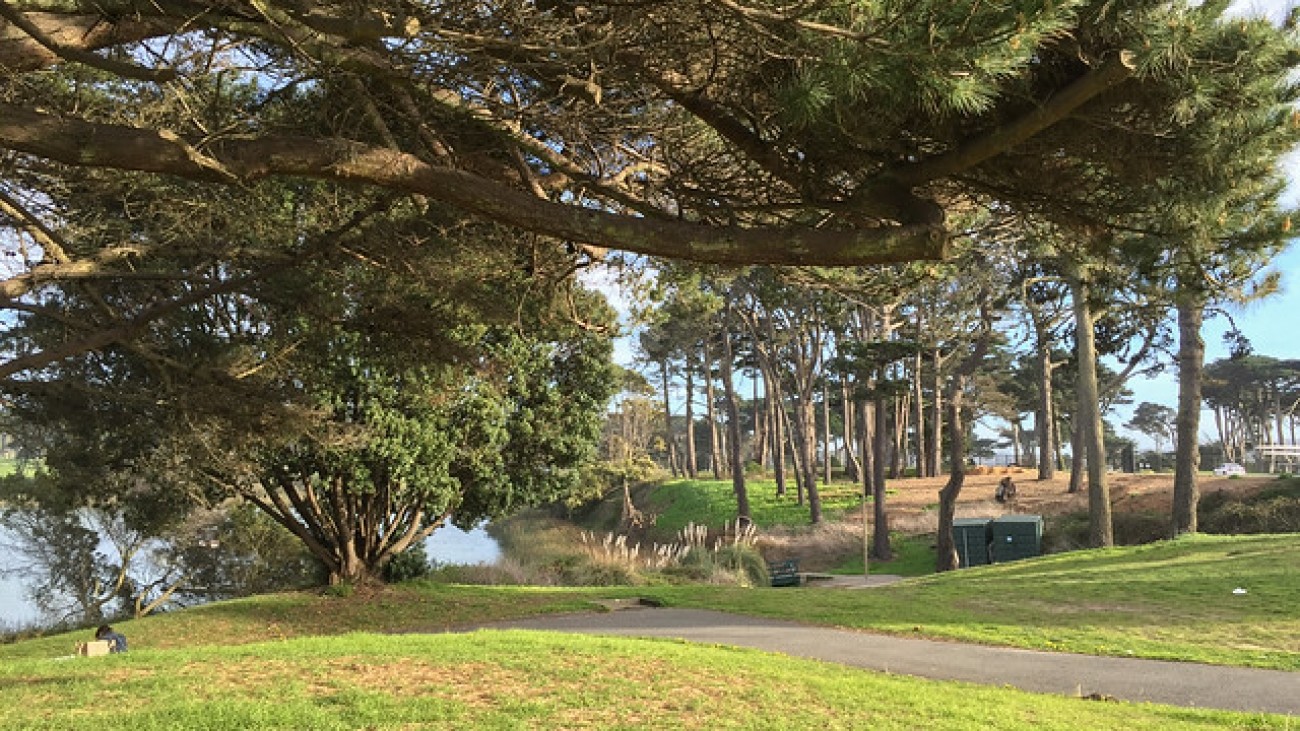 Introduction
Lake Merced Park is a 614-acre park in southwest San Francisco featuring a multi-use path that is a popular destination for walking and biking. Lake Merced is located in a Community of Concern, and is bordered by a segment of the city's Vision Zero High Injury Network.
The Transportation Authority allocated Neighborhood Program funds for the SFMTA to study how to improve bike safety and access to and within the park.
The SFMTA is currently studying the feasibility of installing bike paths or lanes around Lake Merced Park. The agency will explore two options:
Extending or rerouting the existing multi-use path into a grassy area along the south edge of the lake
Installing a bike lane or path on Lake Merced Boulevard that connects with existing bike facilities on John Muir Drive
The SFMTA anticipates that the final report—including key findings, quick build and long term recommendations, next steps, and a funding strategy—will be done by November 2020.
The project is being studied in coordination with the Lake Merced Pedestrian Safety Project. Together, the projects will help to understand Lake Merced Park's current walking and biking patterns and barriers, collision and traffic patterns, and connectivity to transit. 
Project/Study Partners
This project is funded by the Transportation Authority's Neighborhood Program, with planning and construction led by the SFMTA. 
Timeline and Status 
Existing Conditions Review: April - June 2020
Community Outreach: June - August 2020
Technical Analysis: March - October 2020
Final Recommendations: November 2020
Cost and Funding 
This project is supported by the Transportation Authority's Neighborhood Program at the request of District 7 Supervisor and Transportation Authority Board Member Norman Yee. 
Resources
SFMTA Lake Merced Bikeway Feasibility Project Page 
Prop K transportation sales tax funding request (PDF)
Contact 
Jeffrey Banks, SFMTA: jeffrey.banks@sfmta.com
 
Our Neighborhood Program supports neighborhood-scale planning efforts and project implementation in each supervisorial district.
San Francisco has vowed to eliminate all traffic-related deaths by 2024 through education, enforcement, and road infrastructure redesign.